Buffalo Bills vs. Washington Redskins: Live Score and Analysis for Washington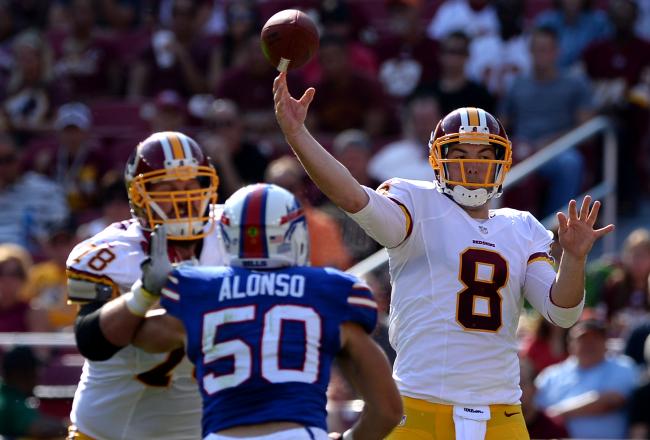 Patrick Smith/Getty Images
The Washington Redskins thumped the Buffalo Bills 30-7 to earn their third win of the preseason. In typical fashion, Mike Shanahan's team dominated on the ground.
The Redskins amassed 210 yards on the ground and the defense simply smothered a hapless Buffalo offense.
All screenshots used in this blog courtesy of NFL Network and NFL.com Gamepass.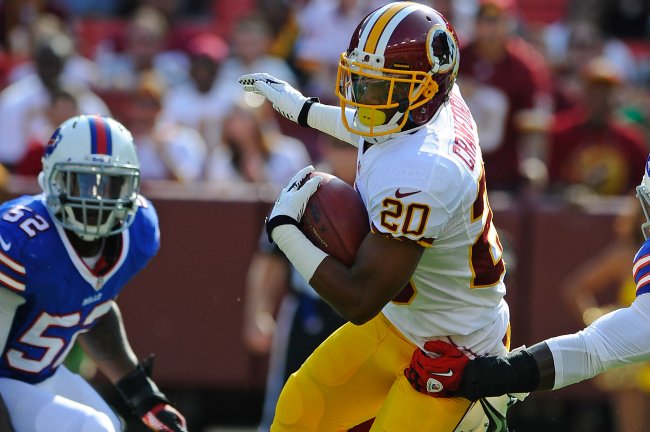 Brad Mills-USA TODAY Sports
Richard Crawford out for year LCL possibly ACL

— Chris Russell (@Russellmania980) August 24, 2013
The only downer for the Redskins involves second-year defensive back Richard Crawford. His opportunistic style and return skills might have earned him a roster spot, but Crawford has suffered a serious injury.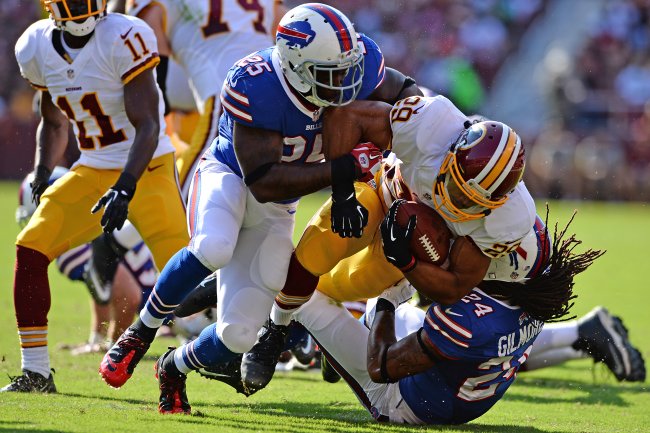 Patrick Smith/Getty Images
That is the end of the game, with the Redskins comprehensively winning with 23 points to spare. The defense bossed proceedings in the second half, but it was all about the ground game.
When the rushing attack is working like this the Redskins are a legitimate contender. Thompson and Williams received a lot of work and Thompson's return potential will have helped his cause.
White and Grossman went back and forth, with the former really making the read-option looks a challenge for the Bills. Defensively, the only concern will be the lapses in a secondary that will often be bailed out by a swarming pass-rush.
Overall, the pattern of the team is set heading into the final week of the preseason. This is a heavy running offense, complemented by a powerful, marauding defensive front.
Shanahan may have his roots in the West Coast offense, but his version of the Redskins are typically NFC East in nature.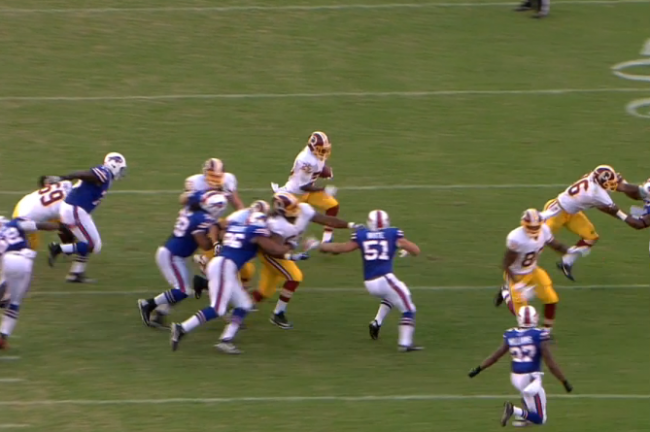 The Redskins really are becoming masters at this zone-blocking scheme. No matter who is in the backfield, there are always gaping cutback lanes to attack.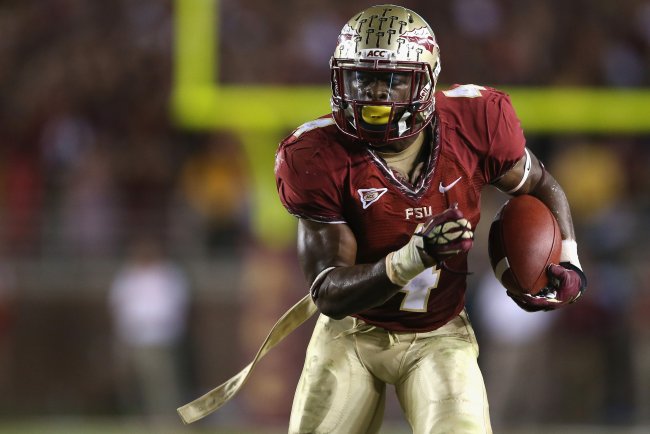 Streeter Lecka/Getty Images
We're seeing from Chris Thompson what coaches liked on college film: Burst, speed, cutbacks. But durability, ball security questions remain

— Rich Campbell (@Rich_Campbell) August 24, 2013
Thompson is certainly getting plenty of work. He remains an intriguing prospect, certainly possessing the skills to be a factor.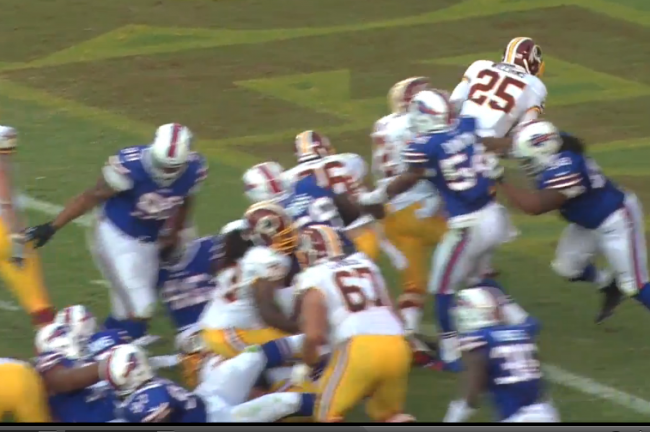 Keiland Williams scores on fourth-and-goal, despite most of the Bills defense believing he was stopped in his tracks. Williams shifted off the pile of big bodies and literally crept into the end zone.
It's now 30-7 Redskins and there is just no stopping this running game.
Nick Wass/Getty Images
Thompson provided some excitement for the remaining faithful with a really nifty punt return. The return game could be his niche and best way of securing a roster spot.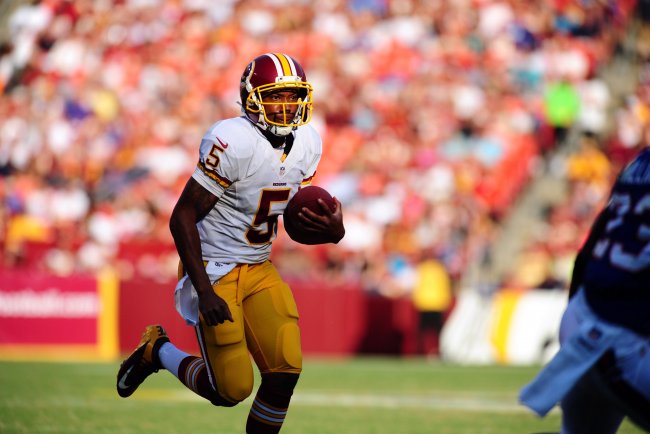 Evan Habeeb-USA TODAY Sports
And with that field goal, the fans begin heading to the exits in mass.

— Mike Jones (@MikeJonesWaPo) August 24, 2013
It seems not everybody is keen to find out how often Grossman and White will rotate in the fourth quarter. Who would have thought it?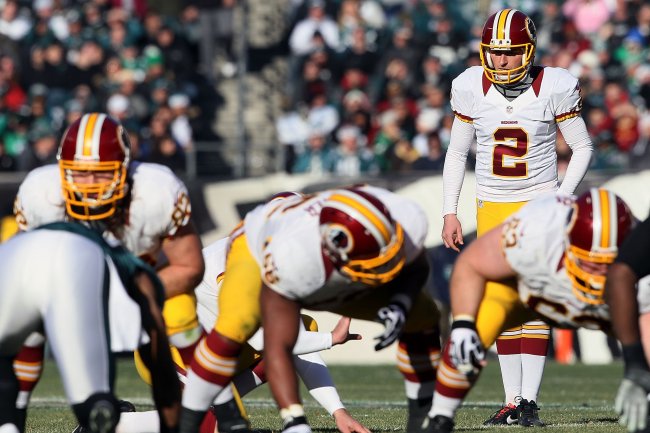 Alex Trautwig/Getty Images
Forbath kicks a 21-yarder with no fuss. The Redskins now hold a comfortable lead at 23-7.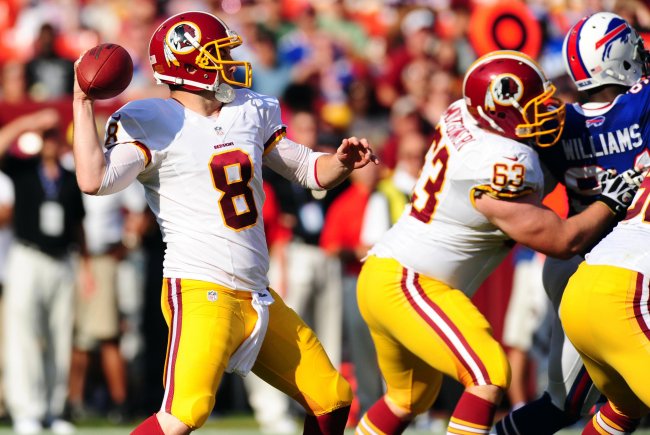 Evan Habeeb-USA TODAY Sports
Grossman is back in the fray.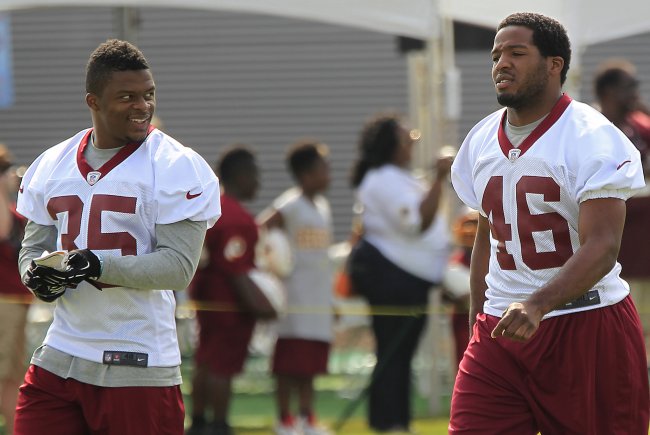 Geoff Burke-USA TODAY Sports
Shanahan is giving Thompson another chance to prove his worth. He takes two toss plays for impressive yardage. Nice cuts.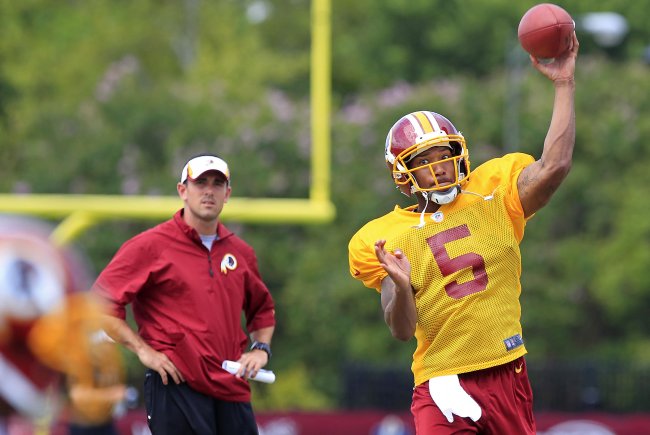 Geoff Burke-USA TODAY Sports
White is in again as the quarterback merry go-round continues.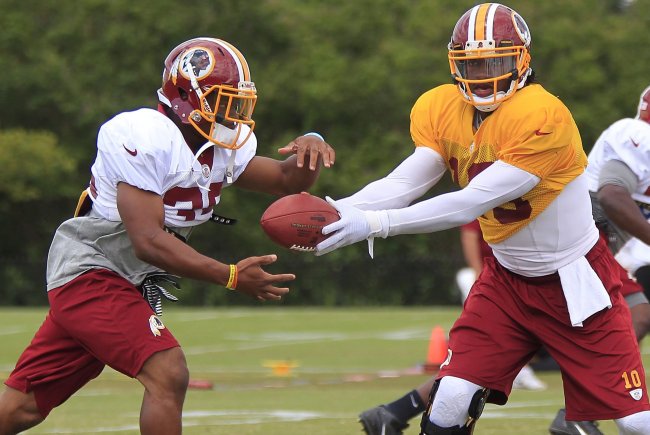 Geoff Burke-USA TODAY Sports
Thompson's ball security issues are a real shame, because the diminutive rusher otherwise showcases very impressive initial quickness.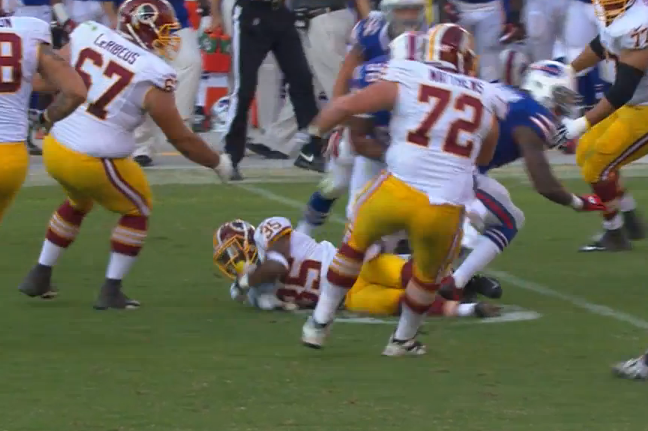 Sorry, you can't fumble twice in about 6-7 carries and expect to make a roster.

— John Keim (@john_keim) August 24, 2013
Chris Thompson fumbles again this preseason. The speedy fifth-rounder does not have room for these errors in a fierce competition for carries and roster spots at running back.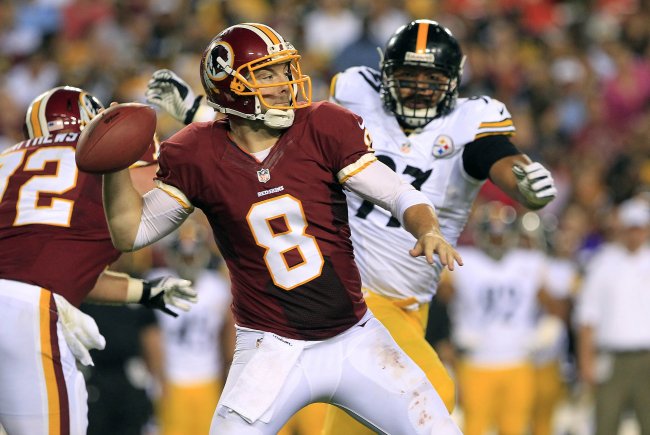 Geoff Burke-USA TODAY Sports
Rex Grossman comes back into the game. White has made some nice runs and connected well with Aldrick Robinson, but Grossman gets another chance.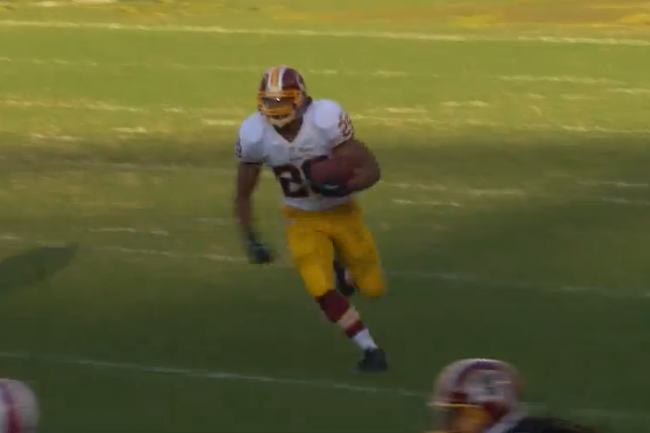 Helu gains more positive yardage on the trademark zone-stretch to the left.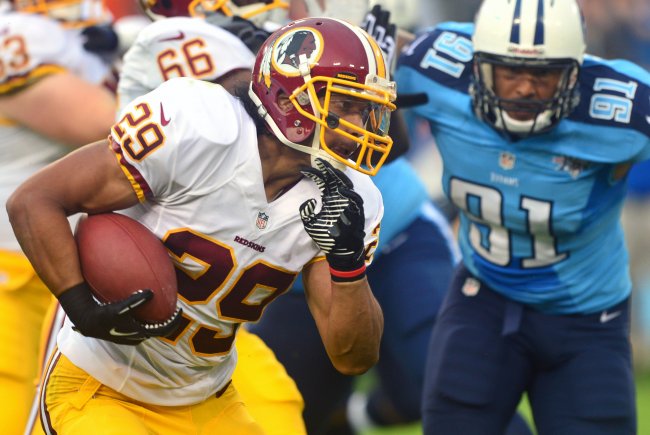 Don McPeak-USA TODAY Sports
Darryl Tapp continues his monster preseason...He's gotta be a lock #Redskins

— Chris Russell (@Russellmania980) August 24, 2013
That is the end of a commanding half for the Redskins. There are two main positives to take note of.
The first is that Roy Helu's acceleration is really encouraging for a player who missed almost all of last season. His speed and the power of Morris could be this team's ticket to a postseason return.
There is also plenty of promise from the pass rush, especially whenever the Redskins shift a linebacker inside. Darryl Tapp has stood out so far and notched a sack to close out the half.
The more this defense can create pressure with just four rushers, the better. Coordinator Jim Haslett will be able to smother receivers with numbers in a defensive backfield lacking quality.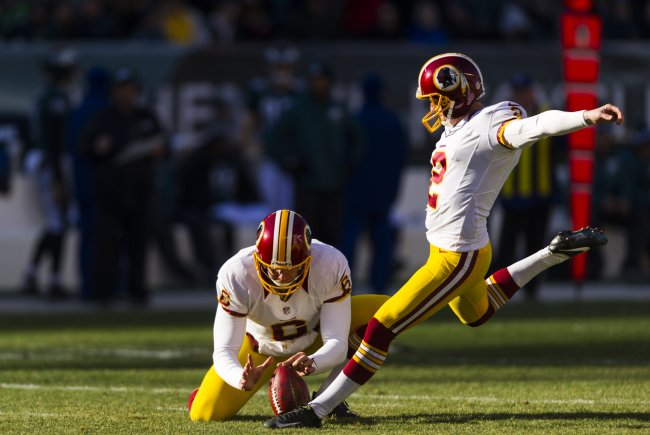 USA TODAY Sports
Forbath really puts his leg through it on a 53-yard boomer to put the Redskins further ahead at 20-7.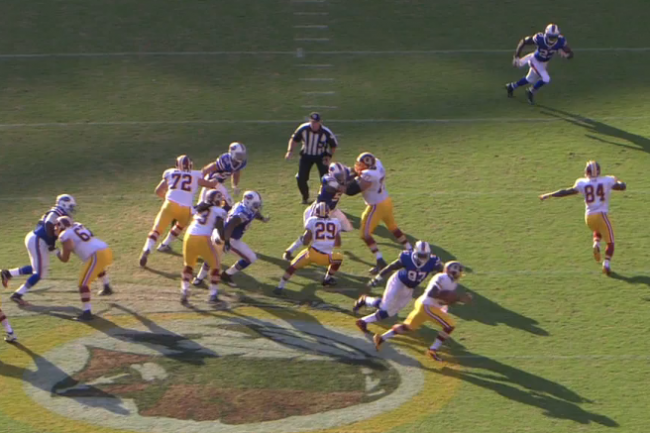 The read-option works again, as Helu takes it inside off a fake and White scampers around the edge for a first down. It might only be preseason, but so far it does not look like defenses have found ways to slow down the scheme.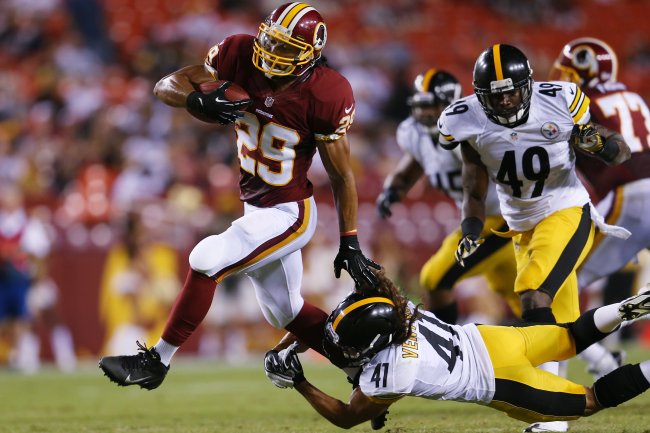 Rob Carr/Getty Images
Helu has nine carries for 52 yards with a long of 17.

— Mike Jones (@MikeJonesWaPo) August 24, 2013
Helu is really taking his opportunity to impress this preseason. On this form, he could be a major part of the offense when the real stuff begins.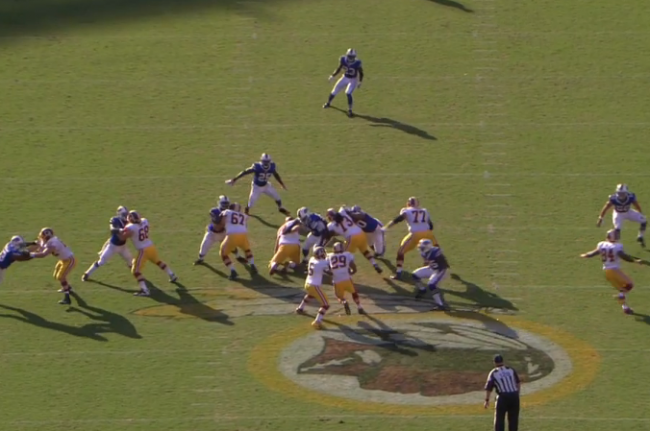 That drive really highlighted the value of the pistol and read-option looks. They just allowed Redskins' backup offense to outwit Buffalo's starting defensive front.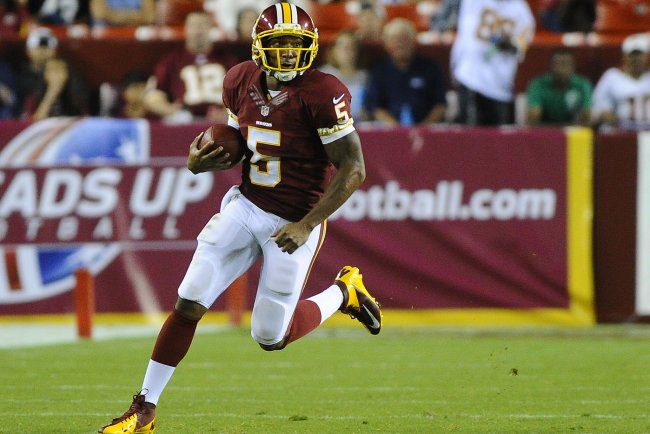 Brad Mills-USA TODAY Sports
Touchdown Redskins. White uses the pistol look and keeps it on a rollout. Washington now lead 17-7.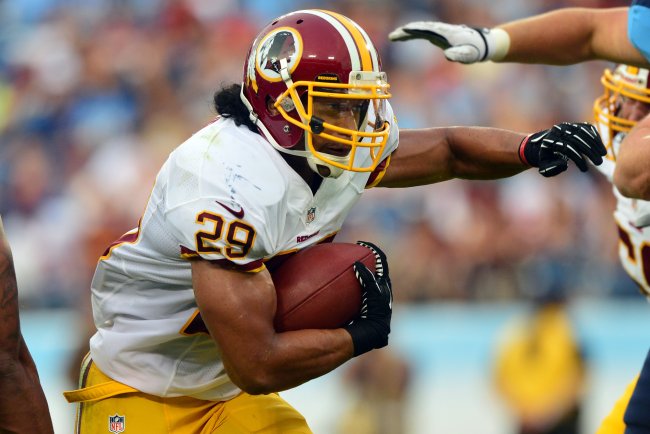 Don McPeak-USA TODAY Sports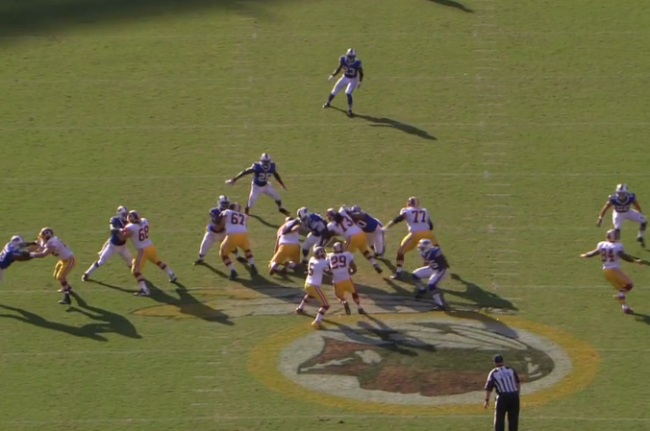 Of course when the blocking is not working, it helps to turn to the pistol. Helu gains 16 yards because the defense is focused on White.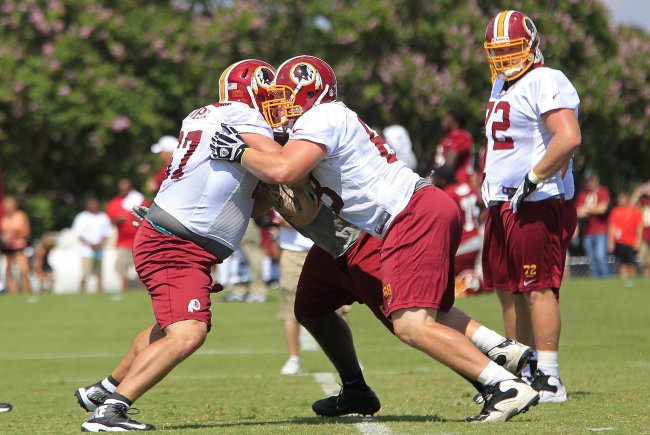 Geoff Burke-USA TODAY Sports
Backup offensive linemen are really struggling to win the battle in the trenches.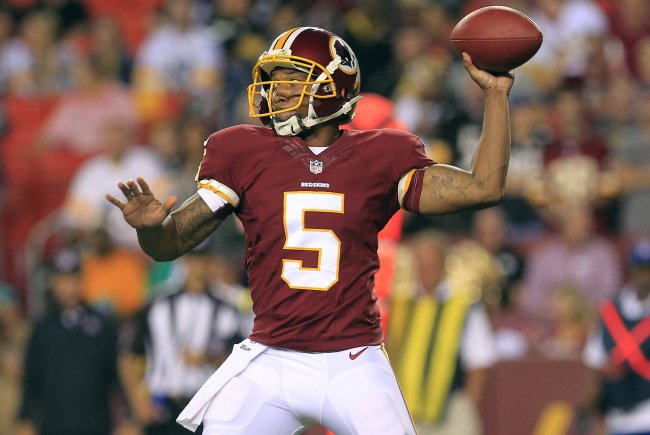 Geoff Burke-USA TODAY Sports
The defense recovers Stevie Johnson's fumble, upheld after review. Pat White enters the game for the Redskins. Expect a lot more read-option looks.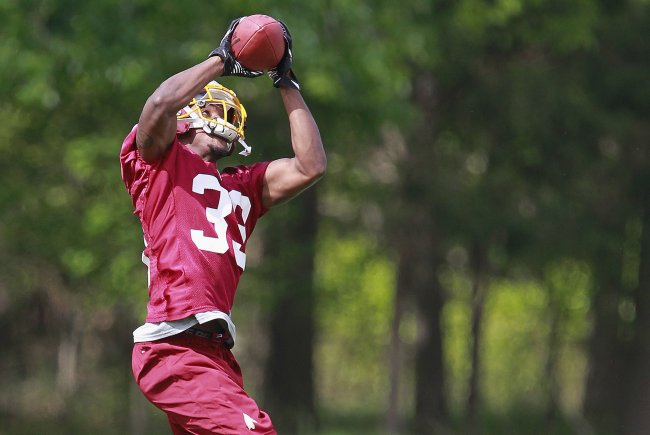 Geoff Burke-USA TODAY Sports
Another big penalty against the secondary, as Amerson gives away a major pass interference call.
This article is
What is the duplicate article?
Why is this article offensive?
Where is this article plagiarized from?
Why is this article poorly edited?

Washington Redskins: Like this team?