WWE Week in Review, Aug. 24: Daniel Bryan Steals the Spotlight, Triple H Turns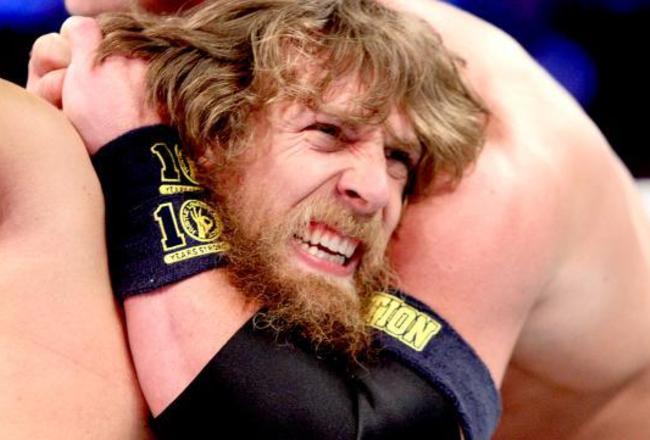 Daniel Bryan takes on John Cena for the WWE Championship at SummerSlam. (Courtesy of WWE.com)

The past week in wrestling was jam-packed with exciting action and memorable moments, so it's hard to argue that it wasn't one of the best weeks WWE has had in recent memory. From a spectacular SummerSlam pay-per-view to the superb seven days of WWE programming that followed, there is no better time to be a WWE fan than right now.
After scratching and clawing his way to the top of the company, Daniel Bryan finally captured the WWE Championship on Sunday night, only to lose it to Randy Ortron mere minutes later. The feud between the two continued on the subsequent editions of Raw and SmackDown, where Orton nailed Bryan with an RKO on both shows.
Alberto Del Rio also had a strong week as World Heavyweight champion, successfully defending his title at SummerSlam and picking up victories against Sin Cara and Christian on Raw and SmackDown, respectively. With Ricardo Rodriguez back in the fold, are Del Rio's days as world champion numbered?
CM Punk and Brock Lesnar managed to have one of the best matches of the year at SummerSlam, where The Beast just barely emerged victorious. However, the feud between Punk and Paul Heyman is far from over, as Punk laid waste to Intercontinental champion Curtis Axel on Monday night.
Here, I will break down the week in wrestling by analyzing the Monday Night Raw, Friday Night SmackDown and WWE Main Event broadcasts, including each show's highlights, low points and other noteworthy, monumental moments. Also, an award will be given to the show and Superstar that shined the brightest over the course of the week.
Match of the Week: CM Punk vs. Brock Lesnar (WWE SummerSlam)

CM Punk vs. Brock Lesnar - WWE '13 SummerSlam Simulation

It was incredibly hard to choose between John Cena vs. Daniel Bryan and CM Punk vs. Brock Lesnar for the latest Match of the Week, but I had to go with the latter. As well wrestled as the main event of SummerSlam was, the No Disqualification match pitting Punk against Lesnar simply had the better story going into it.
I'd been anticipating that dream match since Lesnar returned to WWE in April 2012, and it finally came to fruition last Sunday night. Punk gave Lesnar his best match since returning to the company in what was one of the most brutal bouts we've seen in quite some time.
These two in-ring warriors took each other to the absolute limit and engaged in some of the most exciting action we've seen in a long while. In the end, it was Punk's obsession with getting his hands on Paul Heyman that cost him the victory, which made for spectacular storytelling.
This is no doubt a Match of the Year candidate, and I surely hope a rematch is in the works for WrestleMania 30.
Superstar of the Week: Daniel Bryan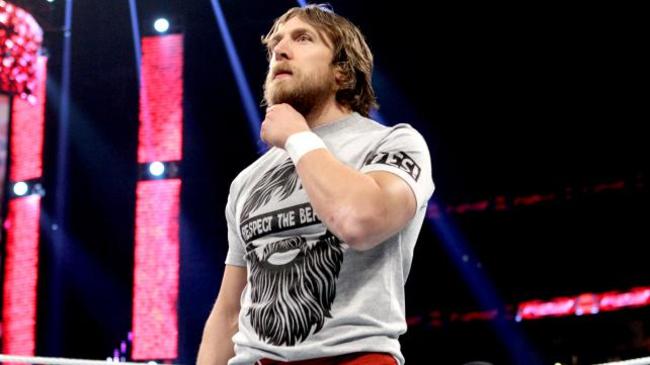 Despite not being the WWE champion, Daniel Bryan is still over as ever. (Courtesy of WWE.com)

Was there every any doubt?
In all honesty, I literally laughed at Daniel Bryan when he said during the first season of WWE NXT that he wanted to one day headline WrestleMaina. Now that dream is more of a reality than ever before, as he cleanly (yes, you read that correctly) defeated John Cena to win the WWE Championship for the first time in his career at SummerSlam.
Sure, he had that dream taken away from him moments later by Triple H and Randy Orton, but he's still extremely over with the audience and remains in chase mode for the title. With Cena now out of the picture for a while, this allows Bryan to take his spot as the No. 1 babyface in the company for the time being.
I can assure you, it won't be long before Bryan is WWE champion again.
Show of the Week: WWE SummerSlam

Dean Ambrose vs. Rob Van Dam - United States Championship Match: SummerSlam 2013 Kickoff

It truly says a lot when your supposedly second-biggest show of the year outshines your intended premiere pay-per-view. It's no secret that WrestleMania 29 was extremely underwhelming, so it didn't take much for SummerSlam to beat it out in terms of sheer entertainment.
Not only that, but this also proved to be one of the best SummerSlam events in recent years, with almost every match on the card meeting or even exceeding expectations. The whole show was worth watching, but the three main event matches particularly stood out among everything else.
Early in the evening, Christian and Alberto Del Rio collided in yet another great matchup over the World Heavyweight Championship. Later on, Brock Lesnar and CM Punk went to war in a No Disqualification match.
Finally, John Cena and Daniel Bryan put on an absolute clinic for the WWE Championship. Throw in a controversial conclusion to the show, and you have yourself the best event of the year thus far.
This Week's Highlights

John Cena declares Daniel Bryan the legitimate WWE Champion.

John Cena: You have to respect the fact that Cena wrestled one of the best matches of the year (if not his career) with an injured elbow. Not only that, but I commend the former WWE champ for putting over Daniel Bryan cleanly at SummerSlam. I wish Cena the best of luck in his road to recovery and hope to see him back better than ever.
Randy Orton and Triple H turn heel: Some (OK, a lot) of people saw this coming, but that doesn't take the away from it in the slightest. Remember, predictability isn't always a bad thing. I think we can all agree that both Orton and HHH work better as heels, and it will be fun to see Bryan attempt to overthrow them going forward.
Alberto Del Rio vs. Christian: These two continue to produce quality matches, as both of their bouts at SummerSlam and on SmackDown, respectively, were equally entertaining. I didn't have my hopes up high for Christian winning the world title anyway, so I wasn't at all disappointed by the end result. Del Rio has been flourishing since turning back heel in June and two clean wins over Christian did a lot to give him credibility as champion.
Cody Rhodes vs. Damien Sandow: Their matches at SummerSlam and on Raw were nothing special, but they were both good matches that helped further the feud between the two. I assume Rhodes winning both bouts ensures that he will be receiving a shot at the Money in the Bank briefcase sooner rather than later, which makes the most sense at this point.
Prime Time Players turn face: These two have a ton of untapped potential as a tag team, so it's great to see WWE finally get behind them. It's perfect timing, as WWE surely wants to capitalize off the positive publicity it received from Darren Young's "announcement" last week.
The Shield vs. Kofi Kingston and The Usos: This was a fun opener for this week's edition of WWE Main Event. The Shield work six-man tag team matches better than anyone else, and this contest was no exception. The trio's styles meshed nicely with those of Kingston and The Usos, thus making for a must-see matchup on Wednesday night.
This Week's Low Points

The Miz vs. Wade Barrett

Bray Wyatt vs. Kane: I didn't expect much from this match, but I didn't think it would be as flat as it ended up being. The in-ring action was fine for what it was, but the finish was what confused me the most. The kidnapping of Kane was intriguing and all, but Wyatt's first official match wasn't anything impressive, unfortunately.
Natalya vs. Brie Bella: This obviously could have been far worse, but it doesn't take away from the fact that it served zero purpose. I understand it was to promote Total Divas and it was good for Natalya to pick up the win, but that doesn't mean it needed to happen. At least it made for a nice buffer after the hot world title match.
Dolph Ziggler vs. Big E Langston: I had high hopes for this feud, so it's a shame that it has fizzled out as much as it has. The mixed tag team match at SummerSlam was tolerable, but Ziggler defeating Langston in mere minutes on SmackDown was downright mind-boggling. Langston wasn't much of a threat to begin with, and this certainly didn't help matters.
The Miz vs. Wade Barrett: We've seen this match countless times since the start of this year and the fans seem to care less and less each time. It's hard to blame them, as neither Miz nor Barrett mean anything at the moment. Miz's segments with Fandango at SummerSlam were dumb fun, but stretching it out over the course of the week on Raw and Main Event was stupendously stupid. If you couldn't already tell, I'm not excited to see these two feuding with one another in the coming weeks.
The Usos vs. 3MB: It was fine for what it was, but it came off as complete filler on this week's Raw. It happened at an hour where the audience was dying down anyway, so the placement of this match wasn't well done, either.
Jack Swagger vs. The Great Khali: I realize this was done more for those in attendance than for those watching at home, but having the man who headlined WrestleMania this year for the World Heavyweight Championship lose to a joke of a wrestler in Khali is absolutely asinine in my opinion.
Read the original version of this article here.
Visit my website at Next Era Wrestling and "like" my official Facebook page to continue the conversation on all things wrestling.
Keep Reading