5 Bad MMA Fighter Commercials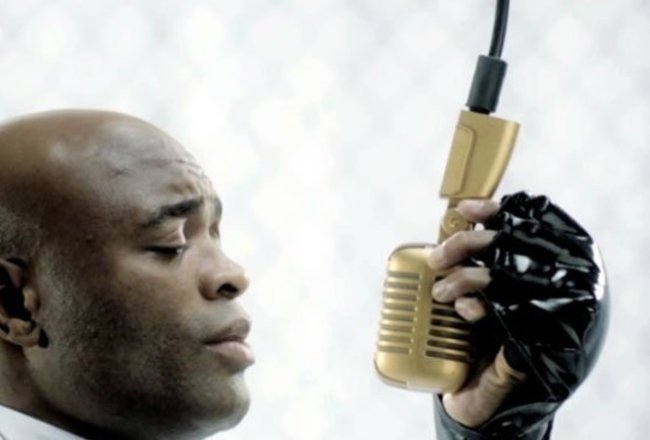 The world of mixed martial arts has created many cross-over stars in its short history—stars that have been used to sell everything from toilet paper to cars.
It's true—you can put an MMA fighter's face to just about anything. But, as the following slides prove, that's not always a good idea.
Your average mixed martial artist, it seems, is a worse actor than a baseball player. Yet brands continue to seek out their talents to hock their wares.
This list contains MMA fighters and their ads, marked bad for content and motive.
Quinton Jackson – FilmOn
You knew that Rampage Jackson was looking to get out of his UFC contract when this ad hit YouTube, fresh on the heels of the Miguel Torres "rape joke" scandal.
The ad was titled "How To Pick Up a Gurl – Fast" and featured Jackson attempting a kidnap of a woman from an unlit car park. The woman turns out to be a transsexual who ends up turning the tables on Page and foists a vicious attack on him.
The ad went viral, which is exactly what it was meant to do when it was created by video streaming service, FilmOn.com.
Wanderlei Silva – Paloma Toilet Paper
Only Wanderlei Silva can make you too scared to buy a competitor's toilet paper. Here he is shilling for Paloma toilet paper.
This ad was released at the height of the Axe Murderer's fame in PRIDE as its multi-time middleweight champion. Never one to take himself too seriously, Silva gets really into this, his first acting performance, even imitating a sheep at the end.
Clay Guida – SafeAuto Insurance
On the cheesiest end of the spectrum, we have this offering from Clay "The Carpenter" Guida. Playing up to the thuggish stereotype of the mixed martial artist, he's featured thrashing someone's house for not paying their car insurance. It ends with the owner in a headlock.
Add a suitably clean cut guy with a mic and cheesy smile, and you have exactly the kind of self-knowing crappiness that hipsters love. The rest of us find this utterly irritating.
Anderson Silva Burger King
We're still waiting for the Nike "I'm Anderson Silva" ad, but until that day, the sport's greatest fighter of all time will have to make do with flogging burgers.
Dressed as some over the top RnB star, with more bling than an episode of "Real House Wives of Las Vegas," Silva can be seen singing his love for a Whopper. Hey, if Muhammad Ali can advertise pizza, Silva can advertise burgers.
Clay Guida – Currie Ford
Guida proves once again that he's courting the best brands with this commercial for a car dealerships. Continuing his auto theme from his car insurance ad, this commercial appeared late at night on TV last month and can now only be found in this YouTube rendering.
Not quite as classy as Fedor Emelianenko's commercial for Mercedes Benz or Vitor Belfort's for Gillette, Guida's ad still ranks somewhere up there among them.
Keep Reading