WWE-related social media this week had folks raving about SummerSlam and reflecting on WrestleMania.
A Diva retrospective, a former WWE champ losing to a mayor, a look at a video game mode and a new Diva's ring gear highlighted the post-SummerSlam week's Twitter and Instagram activity. There was one WWE topic that dominated everything else a la Goldberg's WCW undefeated streak.
Much of the WWE talk this week, social media or otherwise, centered around Daniel Bryan's WWE title win and subsequent loss to Randy Orton. The drama of that moment, the ruination of a victory celebration helped make SummerSlam an unforgettable event.
Matt Hardy's take on Bryan's newfound position sums up Bryan's opportunity beautifully.
Now the 5 star match having, ROH original, workhorse known as Daniel Bryan gets the chance to take on the Stone Cold role. GO GET EM BRYAN!

— Matt Hardy (@MATTHARDYBRAND) August 20, 2013
Other past Superstars made their voices heard as well.
ok, guys dont get hot, I think @WWEDanielBryan is YES YES YES but this is entertainment. He'll want it even MORE now. ENJOY THE RIDE!

— DDPYOGA.com (@DDPYoga) August 19, 2013
Randy Orton show that he Iron Sheik class and the Daniel Bryan not ready yet

— The Iron Sheik (@the_ironsheik) August 19, 2013
As for Orton, he gets to carry around the WWE Championship, and as evidenced by this shot from WWE's Instagram page, he looks mighty good carrying it.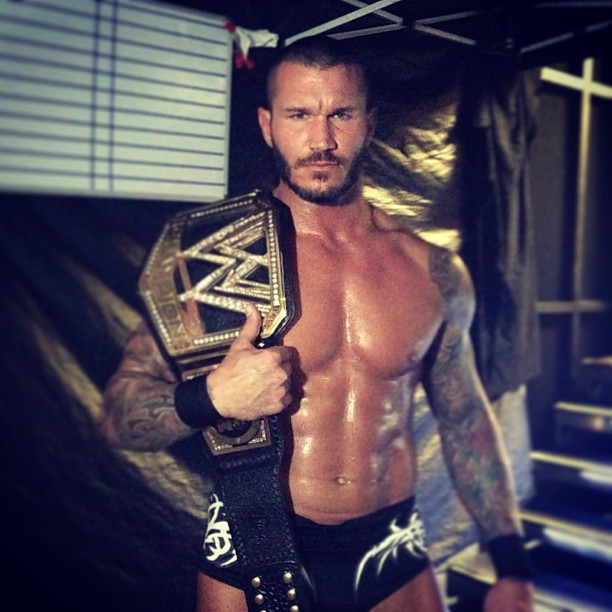 That championship comes complete with new, customized side plates.
New Randy Orton side-plates for the WWE title! pic.twitter.com/GQSqDNzIHe

— Jay Hunter (@OSWreview) August 20, 2013
If Bryan wins the belt back, is he putting a pair of goats or perhaps two beards on the belt? The one thing certain about the WWE title picture is that John Cena won't be a part of it for quite some time.
After giving Bryan props on Monday's Raw, Cena had elbow surgery under the knife of the renowned Dr. James Andrews. Cena posted several updates via Twitter including a shot of him with Dr. Andrews and his arm heavily bandaged.
Me and the Miracle Man Dr. Andrews, thanks 2 him and staff ill be back soon! @ESPN @TMZ @WWEUniverse @eonline pic.twitter.com/WL3JyTWOrH

— John Cena (@JohnCena) August 21, 2013
The injury, as Cena told WWE.com, "shouldn't affect WrestleMania."
It'll be that grand event that makes or breaks the upcoming WWE 2K14 video game. News over SummerSlam weekend was that the featured single-player mode will let fans relive 45 WrestleMania matches, including Cena's first bout with The Rock, Ricky Steamboat vs. Randy Savage and Ric Flair vs. Shawn Michaels.
The 30 Years of WrestleMania mode looks awesome in this trailer.
SummerSlam weekend also featured Eva Marie in in-ring action. She teamed up with Brie Bella in a losing effort against Maria Menounos and Natalya. Marie is certainly raw as a wrestler, but her look is already top-notch.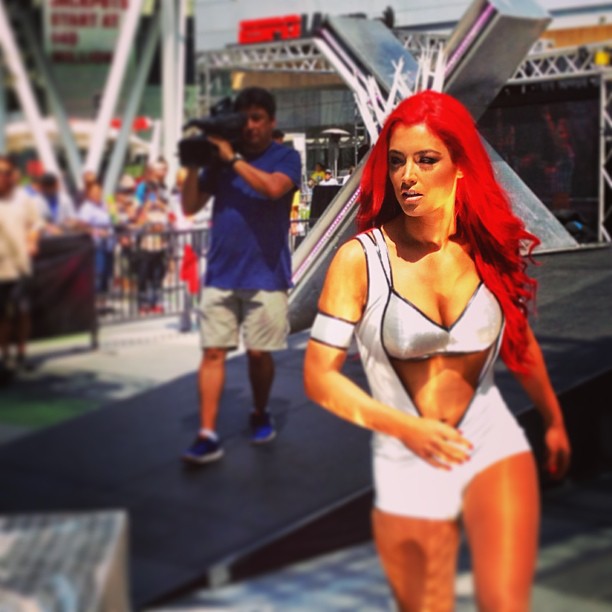 She joins a long list of women who compete for the WWE. Fans can gawk at every single one of those women in a huge photo gallery on WWE.com.
OVER 100 PHOTOS OF EVERY @WWE DIVA EVER! http://t.co/LIU3kxZzma

— Joey Styles (@JoeyStyles) August 22, 2013
Sifting through images of Eve Torres, Gail Kim and Miss Elizabeth is certainly not a bad way to end a week. One could also let a popular GIF of Sami Zayn's breathtaking move wash over them.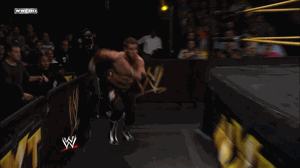 Zayn, formerly known as El Generico, took on Antonio Cesaro in an NXT Ring. Their matches have been among the best bouts NXT has to offer, and it won't be long before Zayn is doing moves like that against competition on the main roster.
Hulk Hogan's arm wrestling match wasn't nearly as impressive as Zayn's fight.
Hogan took on Toronto mayor Rob Ford in an arm wrestling match on Friday that saw the WWE legend lose. Either the Hall of Famer is severely out of shape or he let Ford have one, ending their battle in scripted fashion, WWE style.