Manchester United Transfer News: Bids for Everton Duo Illustrates Club's Issues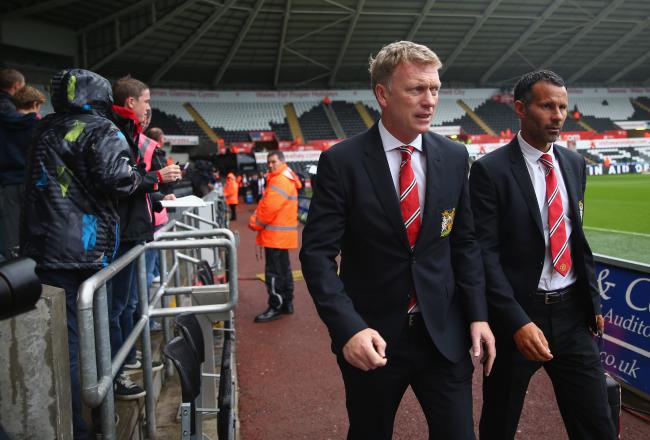 Michael Steele/Getty Images
If you want to know what Manchester United have done wrong in the transfer market, just look at the bids they've made for Leighton Baines and Marouane Fellaini.
The BBC's Phil McNulty reported on August 19 that Everton had turned down a combined £28 million bid for the two stars. The move led Everton communications director Alan Myers to say the following:
Those bids were rejected out of hand as derisory and insulting.

The club did not make public these details, as it was vital Roberto Martinez's preparations for the opening game of the Premier League season were not disrupted in any way.
Goal's Greg Stobart reported United have increased the bid to £35 million—£20 million for Fellaini and £15 million for Leighton Baines.
Whatever the success of Manchester United's continued pursuit of the pair, what Roberto Martinez had to say about United's way of doing business speaks volumes about how David Moyes and Ed Woodward have operated this summer (h/t Goal's Michael Lightfoot):
I have never seen Manchester United working in this manner before. When you want a player, you just do the business quietly, you get it done, and that's it. I don't know if this is a new way of working at United.

I don't expect a new bid. In fact, it wasn't even a bid, because it never reached any sort of valuation of the players. There isn't an offer on the table where anyone would consider anything. If they'd matched the valuation, maybe then you would listen to it, but that hasn't been the situation.
Martinez had first-hand experience dealing with Sir Alex Ferguson and David Gill after the Red Devils bought Antonio Valencia from Wigan in 2009. He is not somebody who's simply speaking out of hand and talking about something of which he has no knowledge.
The Everton manager is almost certainly going after United to discourage their continued chase of Fellaini and Baines.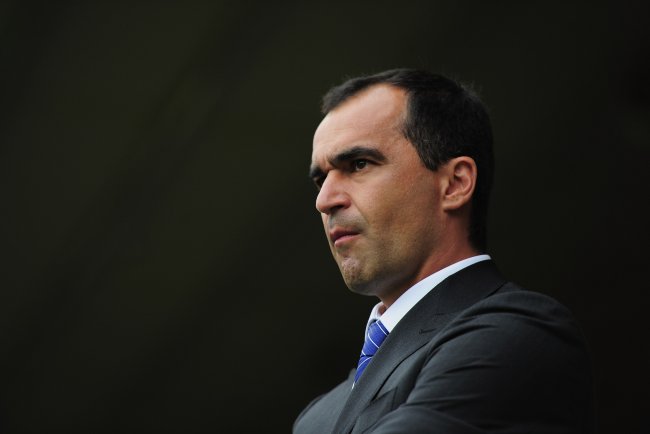 Jamie McDonald/Getty Images
Martinez also has a point. In the past, when Manchester United wanted a player, you hardly ever knew about it until the player was holding up the shirt at Old Trafford with Ferguson. When Sir Alex wanted to get business done, he kept it behind closed doors for the most part and worked it out with the other club.
Woodward and Moyes have operated a little differently and made their transfer business public, to the detriment of the club. By doing this, Manchester United have rankled other clubs, which isn't a huge deal in the grand scheme of things.
More importantly, they have ceded a lot of their negotiating power.
Mike Phelan, former assistant manager at United, put it best to BBC Radio Manchester (h/t Adam Crafton of the Daily Mail):
Ed Woodward has previously been on the commercial side and concentrating on bringing money into the club rather than spending it. It is a totally different outlook.

He will learn that. He may be frightened by a few prices every now and again, but he will have to pick that up, because you are dealing with high-quality football players.

He and the club have gone on record to say that money is available. That's great, but then every price goes up a peg or two as well.
There isn't anything malicious about Moyes going after two of his former players. Martinez did the same thing to Wigan after he bought Arouna Kone and purchased Antolin Alcaraz on a free. It's not uncommon for new managers to look to poach players from their old clubs.
Have Manchester United mishandled this summer's transfer business?
The bigger issue is that there has been a certain level of folly in what United have done in the transfer market.
Who in their right mind would think £28 million is enough to get both Baines and Fellaini? Sure you want to drive a hard bargain, but what's the point in making a bid like that?
An offer like that is bound to fail and only leaves United looking cheap and unprofessional.
Previously, there were the multiple bids for Cesc Fabregas, which ultimately were for nothing, with the midfielder staying at Barcelona. Thiago Alcantara also ended up going to Bayern Munich.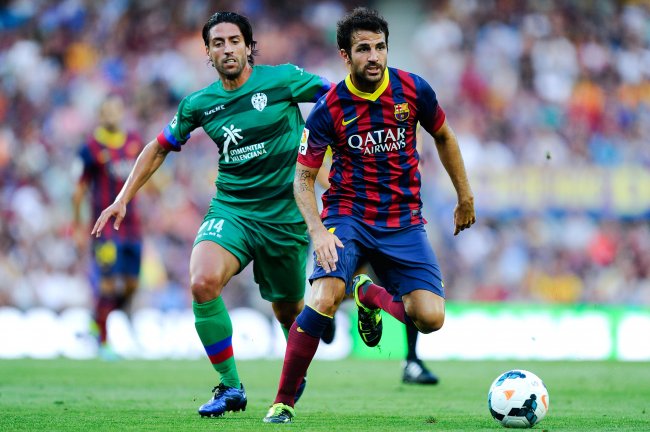 David Ramos/Getty Images
When the the Red Devils were chasing Fabregas, it wouldn't have been hard to line up a simultaneous bid for Fellaini. That would have hedged their bets a little more and provided a solid backup option should the Fabregas bid fail.
Even worse is that prior to July 31, the club could have had Fellaini for £23.5 million, per the release clause in his contract. United have waited, and as a result, the price for the midfielder will be much higher, only continuing to rise the closer the window gets to closing.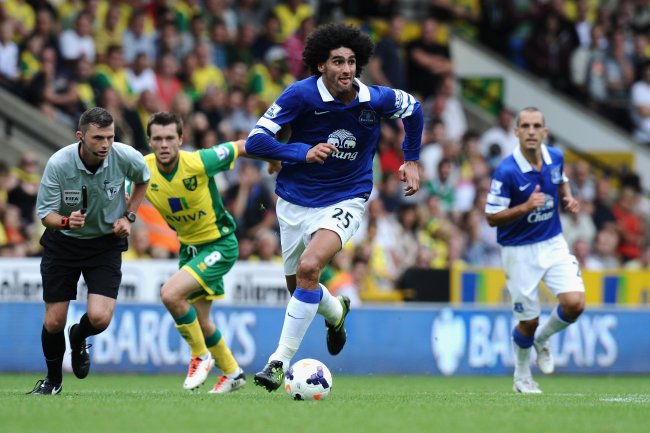 Tony Marshall/Getty Images
That is, if United even get him at all.
Down the road, this may prove to be just a bump in the road rather than a harbinger of things to come. If Woodward and Moyes learn from their mistakes, then this summer will not have been a complete failure, should the club fail to make any big-name signings. It's short-term pain for long-term gain.
Then United supporters would be able to look back on this transfer window as an outlier, as both Moyes and Woodward were in their first seasons with the club, both of whom replacing very successful predecessors.
Presently, the two look more out of their depth than anything else.
Manchester United haven't lacked class this summer. They have, however, lacked intelligence.
This article is
What is the duplicate article?
Why is this article offensive?
Where is this article plagiarized from?
Why is this article poorly edited?

Manchester United: Like this team?