Oregon Football: Meet the Ducks' New Starters for 2013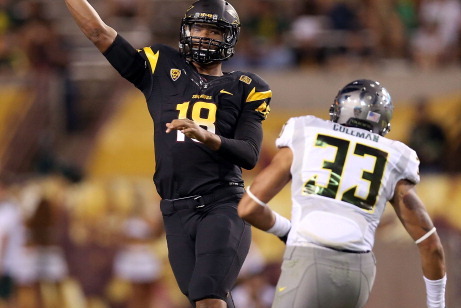 Christian Petersen/Getty Images
LB Tyson Coleman (33)
One of the main reasons why many are projecting the Ducks to contend for a national championship is because the team returns a host of talented players on both sides of the ball this season.
But notable voids exist where guys like Michael Clay and Kyle Long lined up last season. In order for the Ducks to match or surpass last year's effort, new faces will be counted upon to grow up quickly and help replace some of the best players in school history
So click ahead to get a look at the new starters on the 2013 Oregon Ducks.
Update: Per 247sports, several decisions have been made regarding the depth chart, most notably that the punting duties have been given to Alejandro Maldonado over Dylan Ausherman. Thus, Ausherman's slide has been deleted from the piece. When the official two-deep is released, further edits will be made to reflect the depth chart.

All player information courtesy of GoDucks.com unless otherwise noted.
All recruiting information courtesy of Scout.com unless otherwise noted.
Begin Slideshow

»
Steve Dykes/Getty Images
Byron Marshall should get starter's carries this season
Height
5'10"
Weight
207 lbs.
Position
Running Back
Player Replacing
Kenjon Barner
Let me preface this slide by noting that I fully understand De'Anthony Thomas could be technically listed as the starter, but I included Marshall because we know all about DAT. It is also because with Thomas looking to spend his fair share of snaps lined up at receiver, the young sophomore Marshall is going to get a starter's amount of carries in the majority of games.
Byron Marshall was a four-star recruit in 2012 and was being sought after by the majority of Pac-12 schools, as well as BYU and Notre Dame.
As you well know, Marshall played quite a bit as a true freshman, racking up over 400 yards on the ground at a clip of more than five yards per carry. Many fans were left unimpressed after their first look at the running back, but he showed improvement throughout the season and appears to have all the tools he'll need to take over the reigns from Kenjon Barner.
What is especially impressive about Marshall's freshman season is that he was often put in the game behind a backup offensive line and asked to run it up the middle against a first-string defense that had a pretty good idea about what play Oregon was going to run. And he still averaged north of five yards per carry, a number many backs would be glad to have.
Look for Marshall to come out with a chip on his shoulder. By the end of the season, there's a decent chance he'll be just as productive as his predecessor, if not more so given his bruising running style.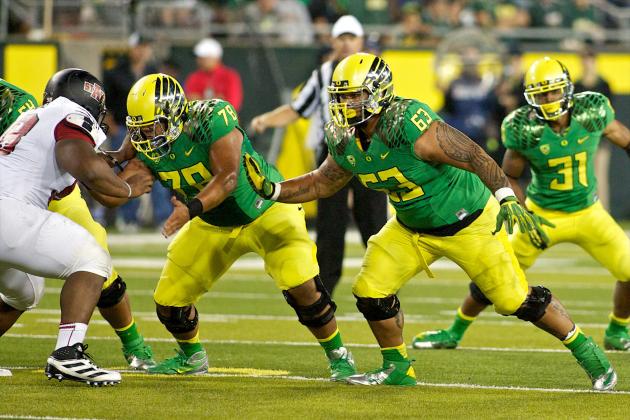 Craig Mitchelldyer/Getty Images
LG Mana Greig
Height
5'11"
Weight
287 lbs.

Position
Left Guard
Player Replacing

Ryan Clanton
Mana Greig will be one of the two young men tasked with shoring up the guard positions along the offensive line. A former walk-on, the senior will get his chance to truly shine with the Ducks this season.
What may stand out with Greig initially is his height, but he's performed well despite struggling with various injuries. The guard spot is one with a ton of depth and intriguing young talent. While there's little doubt Greig has earned his chance to start, poor play could certainly allow another player—such as Jamal Prater or one of the highly touted freshman—to replace him.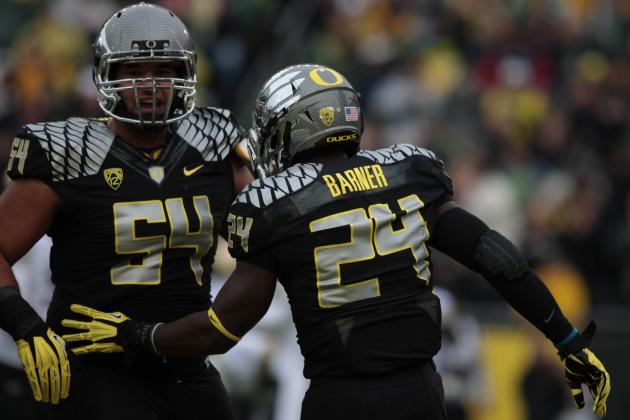 Scott Olmos-USA TODAY Sports
RG Hamani Stevens (54).
Height
6'3"
Weight
312 lbs.
Position
Right Guard
Player Replacing
Kyle Long
Hamani Stevens is a former three-star recruit with massive upside, hence the reason he was pursued by a host of major programs such as UCLA, Michigan State and BYU.
Stevens was expected to give the offensive line a huge boost when he was recruited back in 2008, but a two-year mormon mission following his redshirt season meant the Ducks would have to wait.
Upon returning, Stevens played in eight games in 2011, and then he played in all but one contest last season. He led the offensive linemen in bench press (according to his GoDucks.com profile) and is expected to pick up right where Kyle Long left off last season.
The important thing for any new offensive linemen is consistency. Fortunately, Stevens will be surrounded by all-conference talent, and with his sheer strength and ability to push around defensive linemen, fans should expect an excellent year from the junior.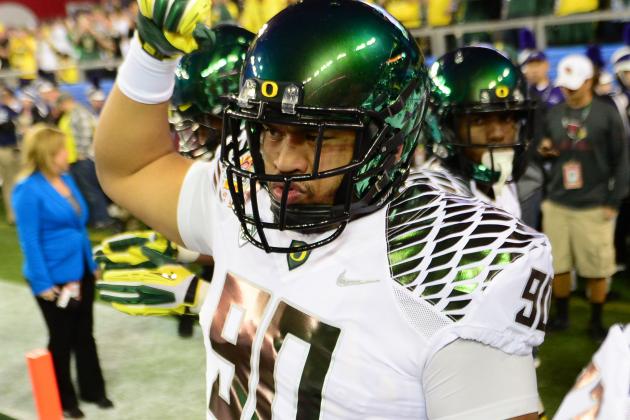 Mark J. Rebilas-USA TODAY Sports
DT Ricky Havili-Heimuli
Height
6'4"
Weight
314 lbs.
Position
Defensive Tackle
Player Replacing
Isaac Remington
Surprised to see the well-known Ricky Havili-Heimuli on this list? Don't forget that he was actually listed as the backup last season, despite playing starter's minutes. A four-star recruit out of high school, landing Havili-Heimuli was huge for a program that typically struggles with getting the attention of top defensive tackles.
The senior has had an interesting career so far, but reports out of fall camp indicate that he is really starting to realize some of his talent and that 2013 could be a breakout season. He played well in the Ducks' big games last season, most notably against Stanford and Kansas State.
Havili-Heimuli is part of a line that is deeper and more talented than it has ever been before. Should he continue to grow, the sky is the limit for this talented defensive tackle.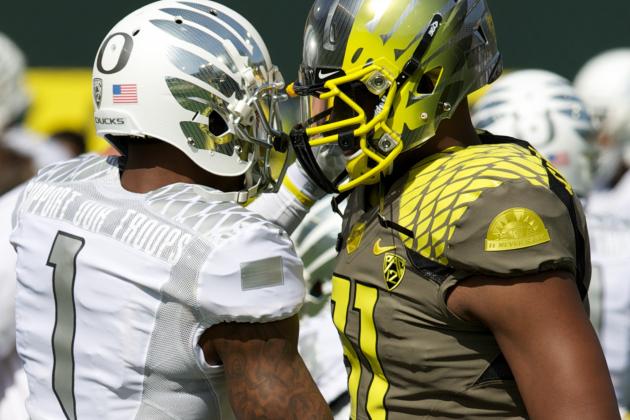 USA TODAY Sports
OLB Tony Washington (right)
Height
6'3"
Weight
243 lbs.
Position
Outside Linebacker
Player Replacing
Dion Jordan
Tony Washington is an intriguing talent that has some enormous shoes to fill. He fits the mold of a drop-end and has shown glimpses of what Jordan seemed to display on a weekly basis, but 2013 has to be the season he puts it all together.
Washington is a rangy player who actually got the start against Kansas State last season and was part of a defense that held the explosive Wildcats to just 17 points.
Further buzz is added to the position with Washington's backup, Christian French, performing well in the Ducks' spring game by notching six tackles and a sack. Washington is too talented to actually lose the job, but don't be surprised to see his snaps reduced a little bit in order to get French more playing time.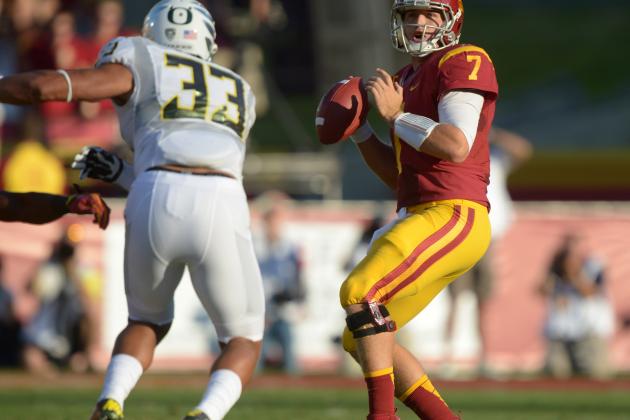 USA TODAY Sports
LB Tyson Coleman
Height
6'1"
Weight
223 lbs.
Position
Linebacker
Player Replacing
Kiko Alonso
Tyson Coleman is one of several linebackers competing to fill the shoes vacated by Michael Clay and Kiko Alonso. After redshirting in 2011, Coleman played in every game last season and was on the field during many key moments in the latter half of the year.
Coleman has speed to burn and fits Nick Aliotti's system well, but like any young linebacker, he has to improve his tackling. He is often in the right place at the right time, and making the play comes down to wrapping up. Coleman has been lauded this spring for his all-around improvement, particularly in the mental aspect of the game.
Despite the list of official starters being up in the air, Coleman is probably the surest best to have one of the starting spots when the depth chart is released.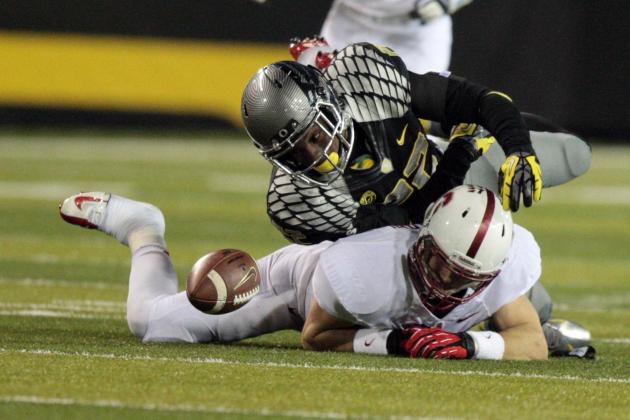 Scott Olmos-USA TODAY Sports
LB Derrick Malone
Height
6'2"
Weight
212 lbs.
Position
Linebacker
Player Replacing
Michael Clay
Derrick Malone is the next linebacker on this list because I think he has the best chance to start ahead of everybody else that is vying for one of the two open spots.
Malone was a three-star recruit out of high school, and after redshirting in 2010, he has appeared in every game, which included a start last season.
Malone's experience should give him an edge in the competition at linebacker. He's one of the better tacklers on the team, a trait no doubt honed under the tutelage of Michael Clay. Malone is yet another player with plenty of speed, but there's sure to be a few bumps along the way in Year 1 as the starter.
The question fans should be asking in regards to Malone is: does he make the right decisions on defense (no miscommunication, picking up the running back etc.), and can he be a leader on the unit despite having started just a single game before this season?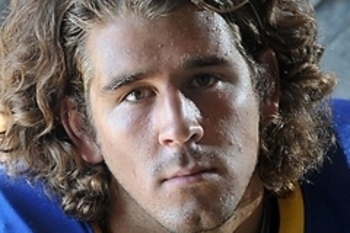 LB Joe Walker
Height
6'2"
Weight
219 lbs.
Position
Linebacker
Player Replacing
Michael Clay/Kiko Alonso
Although I give the slight edge to Coleman and Malone, Walker's play so far merits a slide of his own.
Because we haven't seen him in action outside of the spring game, there isn't much to discuss with Walker. He enrolled early in January and drew the praise of both coaches and teammates for his ability to comprehend the defense quickly.
Walker had five tackles in the spring game and is reportedly picking up right where he left off back in April. Walker transferred in from the junior college ranks, but will be just a sophomore in 2013.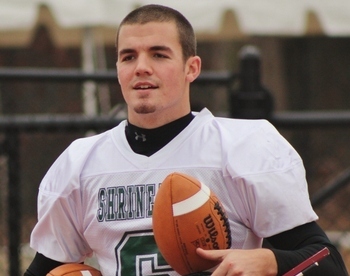 K Matt Wogan
Height
6'2"
Weight
197 lbs.
Position
Kicker
Player Replacing
Alejandro Maldonado
Although Matt Wogan is in an ongoing battle with Maldonado to handle kicking duties this season, he's expected by many to win the job at the conclusion of fall camp.
The Chris Sailer Kicking academy had Wogan rated as the No. 2 kicker in the entire country (according to his profile), and the Ducks are hoping he'll bring that talent to a position that is in sore need of consistency.
Wogan also has a huge leg, so while fourth-down conversions aren't necessarily going to be a thing of the past, you may see some longer field goal attempts this season.