Argentina vs. South Africa: Key Battles to Watch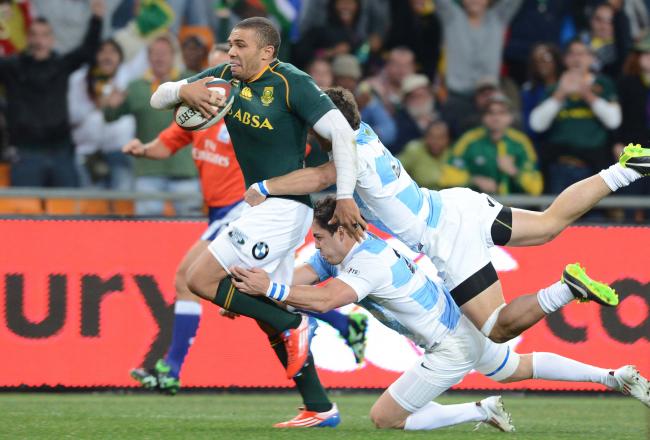 Gallo Images/Getty Images
Much in line with how onlookers will have expected the series to begin, South Africa's 73-13 thrashing of Argentina last week wasn't the most shocking result we're bound to see in the next six weeks.
However, it was only 12 months ago that the Pumas lost in South African territory before earning their first and only point of the Rugby Championship with a 16-16 draw back in their native Mendoza.
Now back at the Estadio Malvinas Argentinas this weekend, Santiago Phelan's men will aim to replicate, if not better that result, although the odds are extremely against such an eventuality.
Heyneke Meyer's Springboks will be all the wiser as a result of last year's upset and have only improved since then, viewed largely as the one side who can pose the most likely obstacle in New Zealand's claiming of another tournament triumph.
Following the very satisfying result, Meyer has unsurprisingly named an unchanged side for the trip, per Sky Sports, whereas Phelan has made five changes according to Rugby365.
This Saturday, both sides will be relying on several key individual encounters to go in their favour in order for their side to emerge as victors, although the South Americans will need an altogether more bonded team effort in order to achieve such a feat.
Felipe Contepomi vs. Jean de Villiers
With Nicolas Sanchez stepping in at 10, the evergreen Felipe Contepomi took up residence at centre for last week's test collapse and was easily his side's most influential presence, scoring all 13 of their points on the night.
Unfortunately for him, his opposite number was in just as fine a form and laid the foundations for South Africa in midfield, leading just as a captain should.
When Jean de Villiers wasn't making breaks through the petty attempts of the Argentine defence, he was doing a fine job of opening space up for the likes of JJ Engelbrecht and Willie Roux before the ball was shuffled out to the wings.
Will Contepomi be able to help win Argentina to even a single point this summer?
Should the Pumas make enough strides into enemy territory to get a sniff at South Africa's posts, one can bet that Contepomi can put the points away, but his struggles in defence were telling in the first encounter.
In front of a home crowd, the retiring veteran will need to step up and be the force that all Pumas fans know he can be, leading his side from the forefront just as one can bet de Villiers will.
A clash of the captains that could end up deciding the game in itself, there's not much Argentina's No. 12 will be able to do about the Springboks' pack, but he will have to shore things up in the back line as well as upgrade his teammates technically.
Marcos Ayerza vs. Jannie du Plessis
One of two Natal Sharks props in Meyer's starting XV, Jannie du Plessis had as impressive as any other forward in the opening Rugby Championship match.
The 30-year-old showed all his experience up against an out-of-position Juan Figallo and dictated the scrum with relative ease.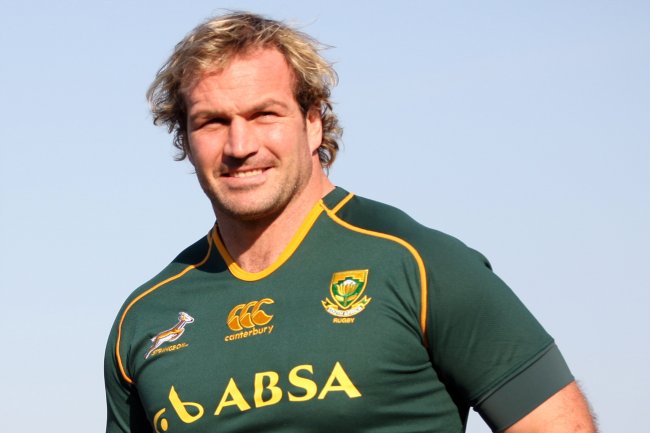 Gallo Images/Getty Images
However, du Plessis now faces a different test after Marcos Ayerza returns from injury this weekend, giving Phelan a natural tighthead in the position, and one who might be a stauncher test than his international compatriot.
For five years and change now, du Plessis has shown himself to be a solid asset on the club and national stage, but Ayerza is no slouch with over six seasons at Leicester Tigers.
Last week, the gorge between the quality of the two packs was excruciatingly painful, and it could be surprising just how much of an impact it'll be to have two first-choice props back playing in their natural positions.
One area that du Plessis and several other Springboks could do with dialling down a notch is their temperament, which ran a little close to boiling point in Johannesburg.
Gonzalo Camacho vs. Bryan Habana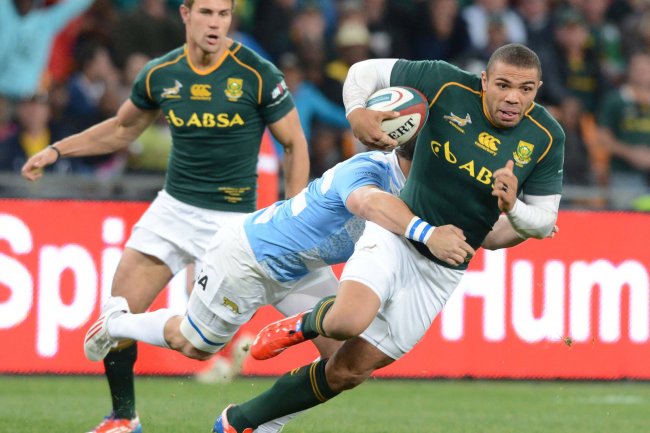 Gallo Images/Getty Images
It was disappointing that Gonzalo Camacho wasn't able to restrain the South African backs more in his side's opening match of the Rugby Championship, as the 60-point gap between the two teams belittles the Argentine's contributions.
One of the few bright points when in possession, Camacho was only unfortunate that it was one of the best wingers in world rugby opposite him and an asset who's proven incredibly difficult to escape.
This week, Bryan Habana will again look to come out on top of this particular battle, but initiative will be one area that could certainly improve. It took all too long for the speedster to cross the whitewash last week, numerous handling errors and slight niggles getting in his way early on.
However, the Toulon winger did eventually get his essential score and showed his delight at the result via Twitter afterwards:
Thanks @antongeyser for this photo.. Getting into the vibe at #soccercity #ProudlySouthAfrican #Unite4Mandela pic.twitter.com/GbaBXXosKb

— Bryan Habana (@BryanHabana) August 18, 2013
Camacho was one of the few Pumas to show promisingly consistent footwork in attack, but a lack of sufficient support meant that the Leicester man could only take play so far.
More impressive than Contepomi in defence, Camacho will look to again help in shutting down the South African attack as best he can, but a vicious kick chase and some terrifying footwork on Habana's behalf could again prove the difference.
This article is
What is the duplicate article?
Why is this article offensive?
Where is this article plagiarized from?
Why is this article poorly edited?