Detroit Lions (Should) Request Game In London
May 14, 2009
I heard a rumor the NFL is considering adding a second regular season game in London for 2010.
Really?
We know the teams will hate it.  For starters, they have to play in front of people who think football is a sport where you strike the ball with your foot.  That's just stupid.  Give me one good reason why football should require the use of your foot and the ball.

Seems like Kickballs would be more appropriate.
Then there's the flight across the Atlantic.  Yes, first class in the latest 777s has lie flat seats with 20-way power adjustments and lumbar, personal entertainment systems with video on demand and made to order hot fudge sundaes.  But its six hours from NYC.  Much rather take the five hour flight to LA on an Airbus 320 with puke stained seats from the 1970s.  Not saying domestic carriers suck, but they do.
And of course there's giving up a home field game.  Giving up the rush of playing in front of tens of thousands of screaming fans cheering you on to victory.  Unless you're the Lions.

Screaming fans?  Affirmative.  Cheering on to victory?  Negative.
Maybe this could be a good thing for the Lions.  If one of the London games includes the Lions then at least they won't lose eight games at Ford Field.  Its not like the Brits are going to know they paid boatloads to watch a team from the NFL kick the shit out of a team from Detroit.
And as a Lions fan, if the Lions are on the London schedule, I'll have a good excuse to go to London.  Which I want to do because the last time I was in London I hooked up with the naughtiest chic ever.  Not naming names, but are you reading this Carly Enstone?  Sure hope my girlfriend isn't.
While I'm asking, any chance the NFL could absorb the NCAA?  I just read that former Oklahoma quarterback J.C. Watts has been paid $620,000 by the BCS to lobby congress to keep the BCS system alive.
I don't believe in bounties or violence.  But I'll cough up five large for anyone who provides hard evidence that they violently kicked the crap out of Watts.  Legally, I'm sure I can get into big trouble for that.  So I take it back.  But if any independent contractors feel the philanthropic need to kick the crap out of Watts for posterity I'm ok with it.
What kind of tailgating exists in London?  Can you do fish and chips on a grill?  Shepherd's Pie?  What about the beer?  Piss warm Bass?  Are there face painters over there?
Cultural differences make the export of the game a virtual impossibility.
You don't see FIFA stupid enough to bring the World Cup to countries that don't know jack about soccer …

… Like the US

… Or Japan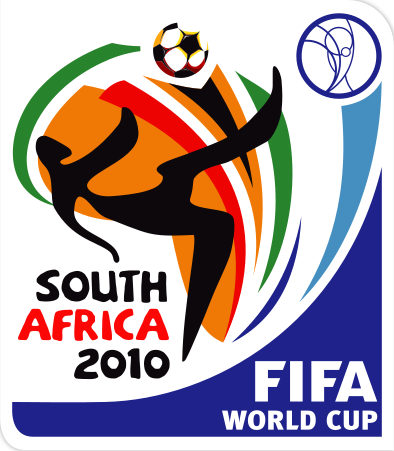 … Or South Africa.
And NHL golden boy Gary Bettman wouldn't be stupid enough to market a winter game in Phoenix or Florida.  Actually, Bettman wouldn't be stupid enough to market the NHL anywhere, apparently.
I know, because at this very moment as I write this the Wings and Ducks are deadlocked 0 – 0 in the first period.  The reason I know this is because I looked it up online.  Because my hotel room TV doesn't get Versus.  And that's not a rip on the hotel.  Word Gary.
For more, visit http://www.dailyballbreakers.com/ (Real Guys Holding Sports Accountable), or if you think Man-Ram is innocent, visit www.dbbsports.com .