Top 10 Premier League Heroes of All Time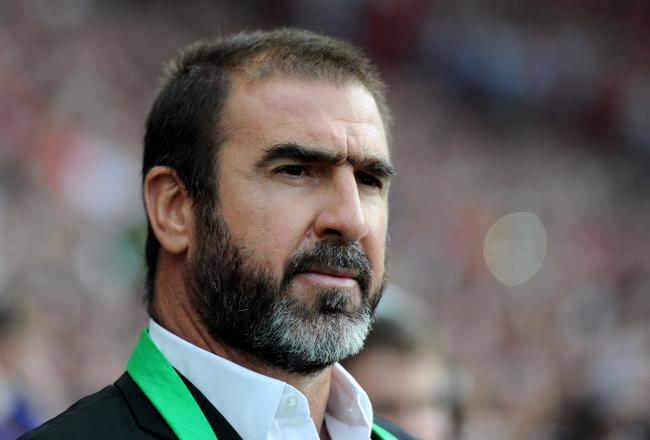 Chris Brunskill/Getty Images
The Premier League is now 21 years old and, over that time, has been host to some of the most iconic names in European football.
There are some players—a very elite bunch—who are able to capture the imagination like no other. They are supremely talented, but they are also able to write their names into the fabric of the clubs they serve.
Not many players are ever able to achieve such a status, but every year or two a new hero emerges. Without further ado, let's take a look at the top 10 Premier League heroes of all time.
10. Juninho Paulista (Middlesbrough)
Over three spells at the Riverside Stadium, Brazilian playmaker Juninho left an indelible mark on the North-East club with his skill and enthusiasm.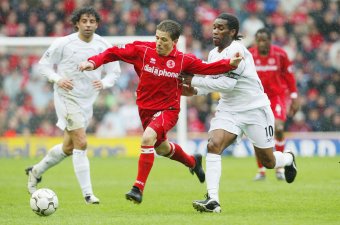 Laurence Griffiths/Getty Images
Perhaps the first Brazilian player to really shine in England, the São Paulo-born attacking midfielder formed a real connection with the people of the North-East. Upon the club's relegation in 1997, his tears were an iconic image of the season.
So deep was his affection for his new home that Juninho would return twice, once on loan, following the club's return to the top flight. In over 100 Premier League games, Juninho scored 27 goals in the red shirt of 'Boro, earning the nickname "The Little Fella."
9. Gianfranco Zola (Chelsea)
During a seven-year spell at Stamford Bridge, Italian forward Gianfranco Zola helped the West London club to three domestic cups and a UEFA Cup Winners' Cup in a period of relative success for the Blues.
Zola scored 80 goals in over 300 appearances in England and, in 2003, was voted as Chelsea's best player ever by the team's supporters.
Despite having left Chelsea 10 years ago, no other player has since been given the Italian's No. 25 shirt by the club. A backheel FA Cup goal against Norwich remains one of the most replayed strikes of recent times.
8. Matt Le Tissier (Southampton)
It is a testament to Matt Le Tissier's ability that he makes this list despite playing for what is one of the Premier League's least fashionable sides.
Le Tissier, though, was exceptional in the early to mid-1990s, scoring 25 league goals for the Saints in 1993-94 before earning a place in the Team of the Year the following campaign.
That the attacking midfielder only ever earned eight caps for his country is a travesty, but he is well regarded within the football community. Among those he inspired was a young Spanish footballer—Xavi Hernandez (The Sun).
7. Steven Gerrard (Liverpool)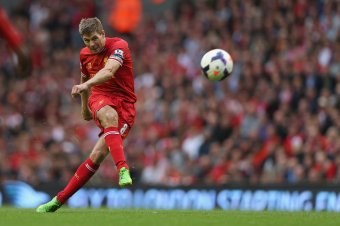 Clive Brunskill/Getty Images
Had he helped his beloved Liverpool to a Premier League title, he would almost certainly be a lot higher on this list. Despite that glaring omission to his CV, though, Gerrard has had a fantastic career at Anfield—including a club win at the 2005 Champions League.
Gerrard has been the driving force at the heart of the Liverpool midfield for nearly 15 years and, while his playing style has altered over that time, his importance to the team has been constant.
A local boy come good, Gerrard is idolised by the Liverpool crowd both for his ability and desire. Given his longevity and popularity, he is undoubtedly one of the biggest heroes of the Premier League.
6. Patrick Vieira (Arsenal)
Powerful midfielder Patrick Vieira was one of the first signings of the Arsene Wenger reign at Highbury and, almost certainly, the most significant.
His combination of intelligence, elegance and power at the base of the Arsenal midfield was a major factor in the club's rise to the top of the Premier League in the years following his arrival. Three league titles and four FA Cup wins later, he was a club legend.
Vieira and Wenger helped change English football for good. While not popular with supporters of rival sides, he was the undoubted symbol of Arsenal football. Since his 2005 departure, his impact from midfield has not been replaced.
5. Cristiano Ronaldo (Manchester United)
Is Cristiano Ronaldo the best player ever to have played in the Premier League? Arguably. His prime years may not have come in his time at Old Trafford, but it was in his time at the club that he captured the 2008 Ballon d'Or.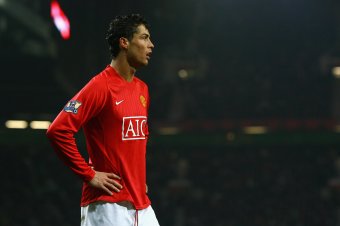 Alex Livesey/Getty Images
The forward's final three campaigns in England were outstanding, and his goals were a major reason behind the club's successive Champions League finals, earning a victory in 2008.
The levels of technical ability the Portuguese forward possessed are not often seen. That, combined with his results on the pitch, made him a massive success with the club's supporters. Even now, there are campaigns among fans to see him return to Old Trafford.
4. Dennis Bergkamp (Arsenal)
A remarkably gifted forward, Dennis Bergkamp may not have had the explosive impact of many players on this list, but he lit up the Premier League with his wonderful technical abilities.
Signed from Internazionale in 1995, the Netherlands international would spend the next 11 years in North London and, in the process, score 120 goals in 423 games for the club.
A glittering return of three league titles and four FA Cups sealed Bergkamp's place in the Arsenal history books, but his impact was more than just numbers and trophies.
The Dutch star was the link man in Arsenal's star-studded attack of the early 2000s and, with his moments of brilliance, secured his place in the hearts of the club's supporters.
3. Alan Shearer (Newcastle United)
It may have been in his time at Blackburn Rovers that Alan Shearer was able to win the Premier League, but it was at St. James's Park with Newcastle that he really took on hero status.
The North-East club parted with a British record £15 million to secure the signing of local boy Shearer in 1996. In the following 10 years, he repaid every penny by scoring over 100 Premier League goals.
A combative forward who was a brilliant goalscorer with both his feet and head, Shearer was adored by his home crowd in Newcastle. He was also popular with his peers, who twice voted him Premier League Players' Player of the Year.
2. Thierry Henry (Arsenal)
For a five year period between 2001 and 2006, Thierry Henry was the undisputed best player in the Premier League and, perhaps, the best in the world for some of that time.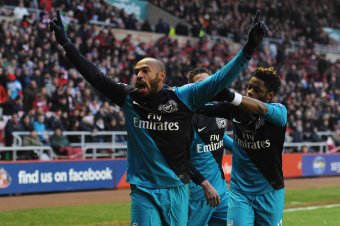 Michael Regan/Getty Images
His smooth public image, arrogant goal celebrations and on-pitch brilliance made him an iconic figure for the Premier League as a whole—and even more so for Arsenal Football Club.
A brief return to North London as a loanee in 2012 has only served to reinforce his status as an idol at the club—capped with a goal against Leeds United in the FA Cup. Once more, Henry was never properly replaced when sold.
1. Eric Cantona (Manchester United)
The most influential foreign player in the development of English football? Almost certainly.
Cantona's arrival at Manchester United in November 1992 changed the course of the inaugural Premier League season, helping the club to their first success in 26 years. In just four more years in Manchester, he would win a further three league crowns.
The Frenchman was without doubt the most iconic figure of the early Premier League years, with his arrogant demeanour a demonstration of his technical superiority over his rivals.
In the process of helping his side to two sets of back-to-back league titles, Cantona provided the Premier League with some of its most memorable (and infamous) moments. To this day, 16 years after his departure, his name can still be heard ringing round Old Trafford on a regular basis.
This article is
What is the duplicate article?
Why is this article offensive?
Where is this article plagiarized from?
Why is this article poorly edited?