Smart Feuds for CM Punk After A Loss vs. Brock Lesnar at SummerSlam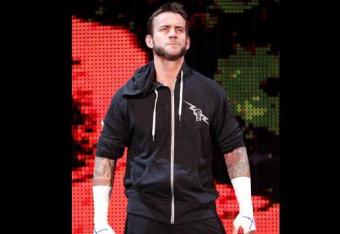 Photo courtesy of WWE.com

There is a lot of pressure on CM Punk's next feud and opponent after the fantastic performance with Brock Lesnar at SummerSlam.

Punk should be kept away from the WWE Championship title picture. It would take away from Daniel Bryan's momentum with the fans if another prominent babyface is involved. Plus, Punk and Bryan both being involved in the WWE title picture is something that should be saved for later and has the potential to be a big-money situation on a big stage.


The Shield

The Shield is one of the good options for Punk's next feud. This would keep him away from the WWE title but help Bryan fight off this new corporate faction that seems to have formed.

Punk taking on The Shield would be an interesting story. The Shield was linked to Punk when they first debuted last year, as Paul Heyman hired them to help keep the WWE title on Punk.

Now, that history can be revisited and would play perfectly into the current storylines. Punk can talk about how hiring The Shield was Heyman's idea and he never really liked The Shield. The trio working with an established star like Punk would only boost their credibility and relevancy.

The biggest issue that needs addressed is the United States and tag team titles The Shield are holding. Those titles would have no need to be used, so perhaps the best decision is to get those titles off of them before engaging in a program with Punk.

Curtis Axel

A feud with Curtis Axel seems logical based on him being a Heyman guy.
Who should be CM Punk's next feud?
The same problem with The Shield feud is applicable with an Axel feud. He's holding the Intercontinental Championship and Punk is above that title. If the two of them have a program then the title is basically on hold and not being defended.
Axel would get more benefit out of working with Punk than anyone else on the roster. Punk will make Axel better in every way possible. It will also give Axel definitive direction and purpose. He'll be a key player continuing a feud that has enough emotion already courtesy of Punk and
Heyman
.


The Wyatt Family

The story that will get people talking the most is Punk being the next target of Bray Wyatt.

This summer has been dominated with anticipation and interest for the Wyatt Family. Their characters and presentation is unlike anyone else.

Punk would have to quickly end his issues with Heyman at the next pay-per-view. As soon as that is settled, Wyatt should immediately make it known Punk is his next target. The promo potential between the two would be fantastic work. There is also many weeks of content WWE can get out of the rivalry.

The Wyatt Family having Luke Harper and Erick Rowan as henchmen could provide a good gauntlet of obstacles for Punk to go through. Just as anyone else Punk works with, everyone will get better and shine if working a program with the "Best in the World."


This article is
What is the duplicate article?
Why is this article offensive?
Where is this article plagiarized from?
Why is this article poorly edited?