Brian Wilson's calling card is his thick, bushy beard.
Now a member of the Los Angeles Dodgers, the former San Francisco Giants closer is attempting to redefine his look with a new hairdo that combines a mohawk and a ponytail.
Brian Wilson honestly has so much swag pic.twitter.com/VxY83DEd3s

— Carlo Rizzo (@CarloRizz) August 20, 2013
Wilson has also been seen in the Dodgers' bullpen using a hairband to maintain his beard.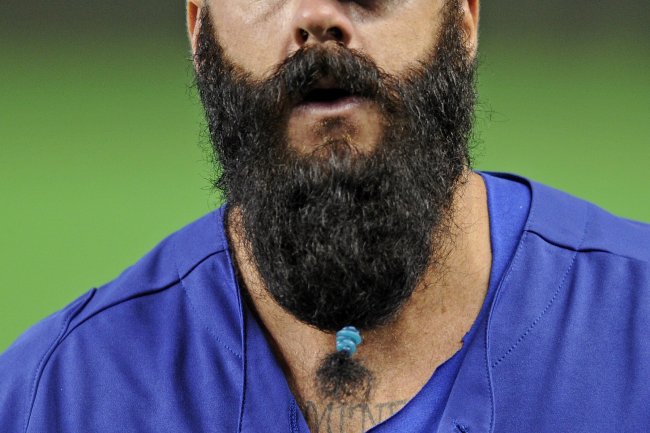 The new look might be an attempt to shift the focus off his beard in case he decides to shave it off for $1 million.
Hat tip to Larry Brown Sports for the find.