Happy Hour: Helmet Throws, Passion, and Going in the Other Direction.
Use your ← → (arrow) keys to browse more stories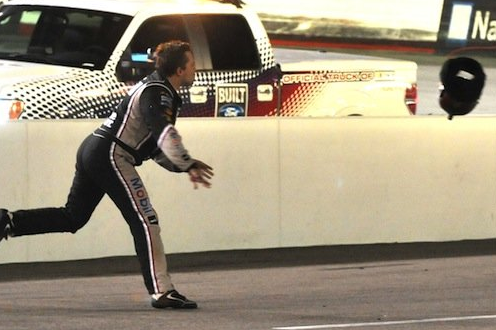 Courtesy of AP
Throughout the week you can send us your best questions, jokes, rants and just plain miscellaneous thoughts to happyhourmailbag@yahoo.com or @NickBromberg. We'll post them here, have a good time and everyone's happy. Right? Oh who are we kidding, this is NASCAR. No one is ever happy.