Detroit Tigers: 5 Worst Decisions of the Dave Dombrowski Era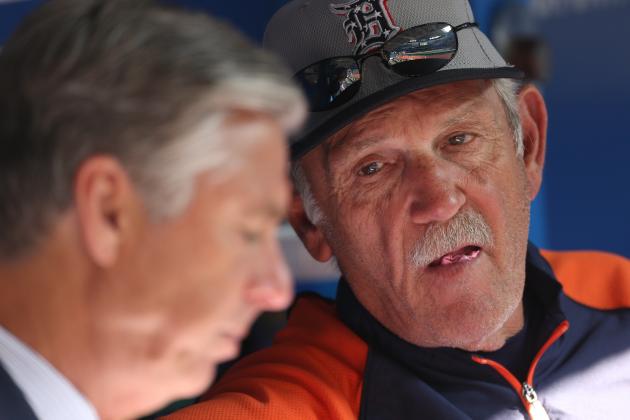 Bob Levey/Getty Images

With two World Series appearances, back-to-back American League Central championships and three playoff berths since 2002, it's tough to argue with Dave Dombrowski's resume as general manager of the Detroit Tigers.
Dombrowski has been instrumental in bringing players like Placido Polanco, Ivan Rodriguez and Miguel Cabrera to Detroit, and he has brought the Tigers back to national prominence. But there are also several moves throughout Dombrowski's tenure that have had fans scratching their heads.
Here are the five worst moves in the Dombrowski era in Detroit:
Begin Slideshow

»
Kevork Djansezian/Getty Images

Watching the Brandon Inge and Ryan Raburn sagas play out in Detroit was almost equally painful.
Many people place the blame on manager Jim Leyland, who has been known to be loyal to a fault to aging veterans, but if Dombrowski would've gotten rid of the dead weight earlier, these two wouldn't have had the opportunity to be distractions in Detroit for so long.
After spending over 10 years in Detroit, the Tigers were painfully slow in getting rid of Inge, sending him down to Triple-A Toledo in 2011 when he was hitting below .200. Inge hadn't hit above .250 since 2006 and his power numbers and defensive capabilities had dwindled.
Raburn followed a similar path as Inge, going down to the minors a couple times in his last year in Detroit.
Raburn hit .291 in 2009 and .280 in 2010—his best years in Detroit—but after that, he went downhill fast.
He hit .256 in 2011 and had poor power numbers after getting the most playing time of his career, appearing in 121 games. It got even worse in 2012 when Raburn became a joke, hitting .171 with one home run and 12 RBI in 66 games before finally getting released after the season.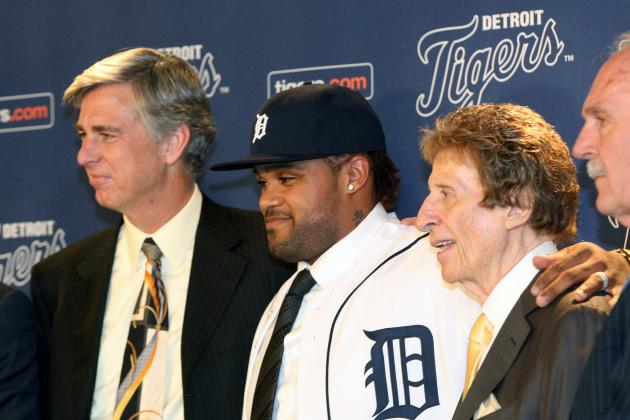 Jorge Lemus/Getty Images

When the Tigers signed Prince Fielder in January 2012, I was one of the happiest people in Detroit.
But looking back on it, and looking forward to the next seven-plus years left on his monstrous contract, it looks as if the signing might be one of the worst of Dombrowski's career.
When Dombrowski signed Fielder, the Tigers were looking for one more big bat to add to their lineup to complete the World Series puzzle.
Fielder was the highest-touted free agent on the market, and Dombrowski wanted to get a big name but also wanted the right fit.
Fielder, who's hit .288 with 50 home runs and 195 RBI in 288 games as a Tiger, is due to make $24 million per year until 2020, when he'll be 36 years old.
He got his big name and a very productive hitter, but for the money and the length of the contract, it's probably not the right fit.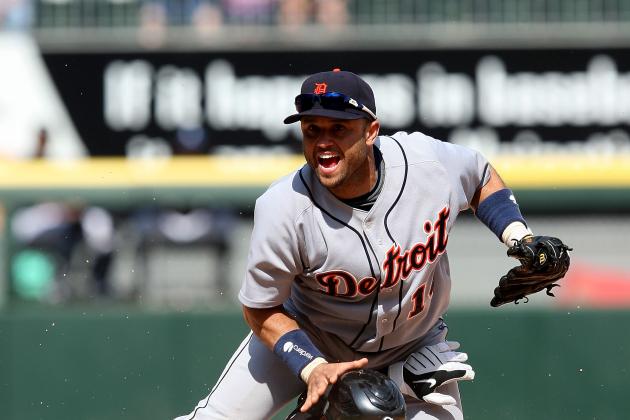 Jonathan Daniel/Getty Images

Dave Dombrowksi turned one of his best moves in Placido Polanco into one of his worst moves when Dombrowski refused to re-sign him.
The Tigers traded Ugueth Urbina and Ramon Martinez for Polanco during the 2005 season, bringing a much-needed jolt of energy to Detroit.
Polanco was a consummate team guy who was a fan favorite and clutch player on both sides of the ball.
In his four-plus seasons with the Tigers, Polanco batted .311 with a .355 on-base percentage, 37 home runs and 285 RBI.
Polanco didn't put up huge power numbers, but he always hit for average and always seemed to come up with a big hit when the Tigers needed it.
After the Tigers finished second in the AL Central in 2009, ending the season losing a devastating one-game playoff to the Minnesota Twins, Dombrowski reportedly didn't even extend an offer to the veteran second baseman to return to Detroit.
Polanco was granted free agency and signed with the Philadelphia Phillies for about $5 million per year.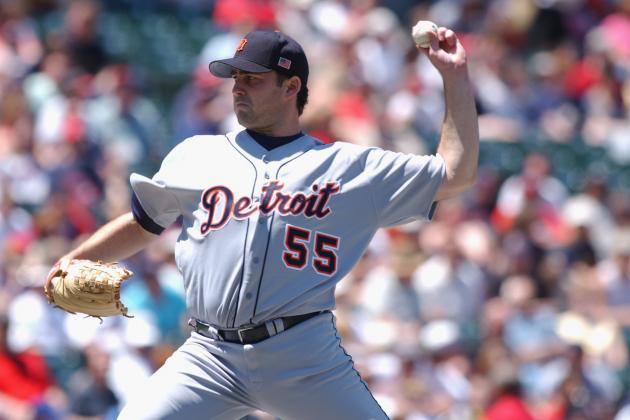 Matthew Stockman/Getty Images

Following the 2002 campaign, Dombrowski traded away valuable starter Mark Redman to the Florida Marlins. In return for the 28-year-old left-hander, the Tigers acquired Rob Henkel, Nate Robertson and Gary Knotts.
Henkel never made his major league debut, and Knotts was a mediocre pitcher in Detroit for two seasons.
Robertson had a decent career with the Tigers as a mid-rotation lefty for several years. His best season was 2006 when he posted a 13-13 record with a 3.84 ERA. Robertson found himself out of favor in 2008 after losing his slider and falling apart.
Meanwhile, Redman went 14-9 with a 3.59 ERA as a member of the Marlins rotation when they won the World Series in 2003.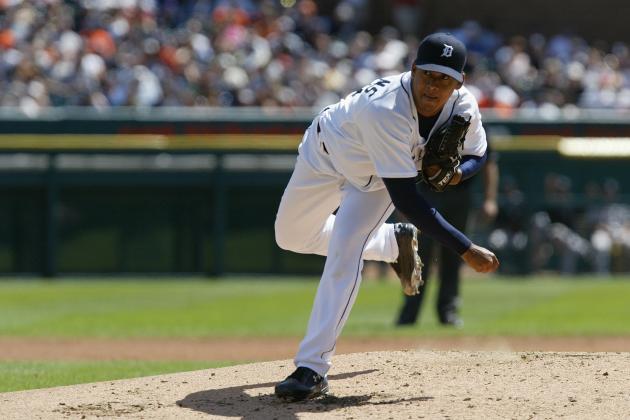 Dave Sandford/Getty Images

Dombrowski didn't make too much noise during the 2007 campaign, but he made arguably his worst move as Tigers GM after the season, trading Jair Jurrjens and Gorkys Hernandez to the Atlanta Braves for Edgar Renteria.
Renteria played his only season for Detroit in 2008, batting .270 with 10 home runs and 55 RBI, but the Tigers finished 74-88 and last in the AL Central.
While Hernandez never made it to the major leagues with the Braves, Jurrjens went on to become one of the better pitchers in the National League, putting up a 50-36 record in Atlanta earning a 3.58 ERA with 486 strikeouts and 249 walks.
Dombrowski probably wishes he could take that one back.