EPL Week 2 Fixtures: Breaking Down Most Exciting Matches of the Week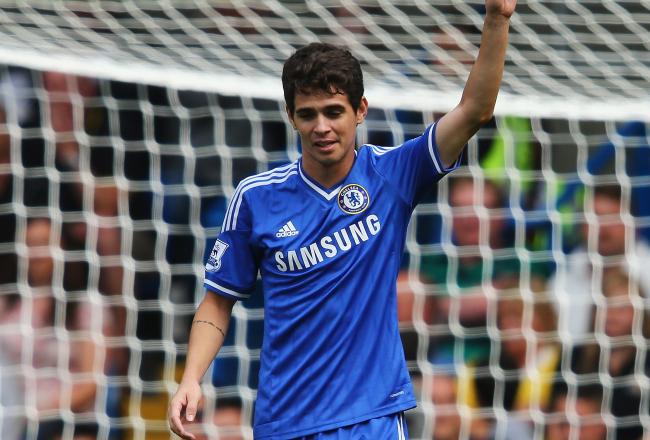 Clive Mason/Getty Images
After an exciting first week of action in the Premier League, the second week of play is shaping up to be even better.
While most of the top contenders took care of business against inferior opponents, Week 2 promises to be more challenging as quality squads face each other.
There will probably still be a blowout or two over the weekend, including Manchester City against Cardiff City. However, there will be enough excitement in the top matches to keep fans entertained over the three-day period.
EPL Week 2 Fixtures

| | | | | |
| --- | --- | --- | --- | --- |
| Date | Home | Road | Time (ET) | Time (BST) |
| Aug. 24 | Fulham | Arsenal | 7:45 a.m. | 12:45 p.m. |
| Aug. 24 | Everton | West Bromwich Albion | 10 a.m. | 3 p.m. |
| Aug. 24 | Hull City | Norwich City | 10 a.m. | 3 p.m. |
| Aug. 24 | Newcastle United | West Ham United | 10 a.m. | 3 p.m. |
| Aug. 24 | Southampton | Sunderland | 10 a.m. | 3 p.m. |
| Aug. 24 | Stoke City | Crystal Palace | 10 a.m. | 3 p.m. |
| Aug. 24 | Aston Villa | Liverpool | 12:30 p.m. | 5:30 p.m. |
| Aug. 25 | Cardiff City | Manchester City | 11 a.m. | 4 p.m. |
| Aug. 25 | Tottenham | Swansea City | 11 a.m. | 4 p.m. |
| Aug. 26 | Manchester United | Chelsea | 3 p.m. | 8 p.m. |
via ESPNFC
Top Matches to Watch
Fulham vs. Arsenal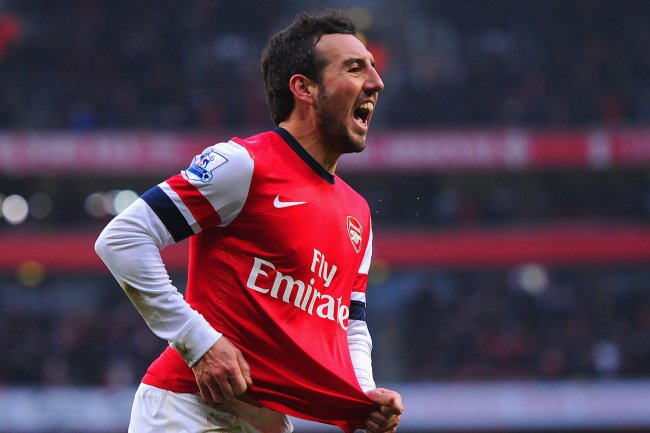 Michael Regan/Getty Images
After an opening day loss to Aston Villa, Arsenal are looking for redemption in their second league match of the season. In order for that to happen, however, there needs to be a lot more focus on defense to prevent their opponents from getting easy goals.
The club also needs to get more creative on the offensive end, starting with Santi Cazorla, who only played in the second half of the first match.
Fulham are tough opponents who are even better at home. They have the ability to score at any time on the counter-attack and are certain to provide a challenge to the Gunners.
The one redeeming factor for Arsenal is that they might do better on the road, away from the booing fans at the Emirates. Unfortunately, this will not be enough to get the full three points in this one.
Prediction: Fulham 1, Arsenal 1
Tottenham vs. Swansea City
Jamie McDonald/Getty Images
While Tottenham were only able to score one goal in a win over Crystal Palace, there was a lot to like in the attack in the match. Roberto Soldado showed he has loads of talent at striker and the entire roster helped create plenty of opportunities.
If the club can work to do a better job of putting their shots in the net, this could be a dangerous offense, even without Gareth Bale.
Of course, Swansea City have a good offense as well with Wilfried Bony and Michu up front. The squad did not show much against Manchester United, but it is better than that performance indicated.
This visiting club should at least get on to the scoresheet and force Tottenham to be aggressive in this one. In all likelihood, Spurs will prove they are up to the task.
Prediction: Tottenham 2, Swansea City 1
Manchester United vs. Chelsea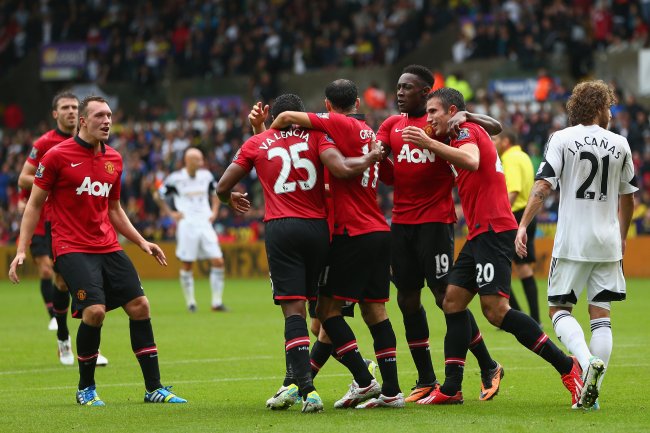 Michael Steele/Getty Images
This match is certain to be one of the best of the first month of the season. Manchester United are the defending champions and Chelsea are expected to be one of the top contenders to take their title away.
The winner will want to send a message to the other and the rest of the league that they are a force to be reckoned with for the rest of the season.
However, don't be surprised if this ends in a draw.
Robin van Persie has been excellent since coming to United, form that has continued into this season. However, United also tend to make mistakes on defense, which Chelsea will be able to take advantage of.
These two sides had a couple of high-scoring finishes last year and they should expect another one in this match.
Prediction: Manchester United 2, Chelsea 2
Follow Rob Goldberg on Twitter for the latest breaking news and analysis.
This article is
What is the duplicate article?
Why is this article offensive?
Where is this article plagiarized from?
Why is this article poorly edited?