WWE Night of Champions 2013: 5 Biggest Questions That Must Be Answered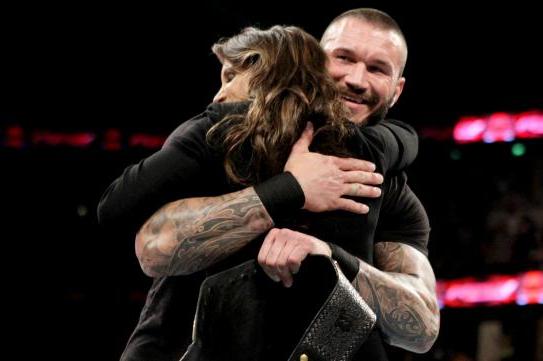 Stephanie and Orton hug it out (from WWE.com)
As we head into WWE's Night of Champions pay-per-view next month, there are several crucial questions swarming around.
Indeed, look for some major storylines to develop—and maybe even culminate—at Joe Louis Arena on Sept. 15.
One thing is for sure: With so many angles hinging on the results, Night of Champions is not going to be just another B show.
So, in terms of importance and long-term impact, here are the five biggest questions heading into the pay-per-view.
Begin Slideshow

»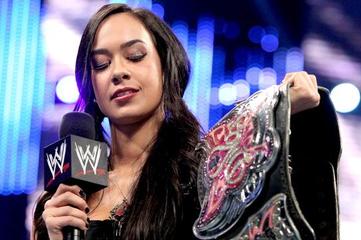 A.J. Lee, needs a new challenger (from WWE.com)
WWE Divas champion A.J. Lee has taken on Kaitlyn too many times to count. Frankly, it's time for her to get a new challenger. At Night of Champions, will she get one?
If so, who?
Well, talented up-and-comer Naomi seems to be one option. She's a decent in-ring worker who could turn into something special if given a chance. Popular third-generation Diva Natalya would also be a great choice—and she did get a high-profile win over Brie Bella at the pay-per-view.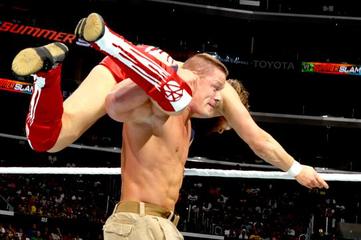 Cene is going to be out for a while (from WWE.com),
As John Cena revealed on this past Monday's Raw, his torn triceps muscle will keep him on the shelf for roughly four to six months. All things considered, this is a pretty significant blow to the company. His presence will be sorely missed, particularly on pay-per-view.
Indeed, Cena has been such an integral part of WWE's pay-per-view business for so long it will be intriguing to see how Night of Champions performs, commercially and critically, without him.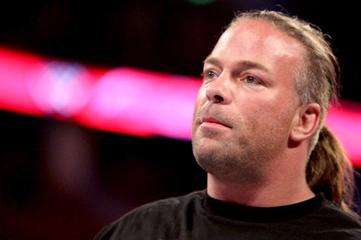 Rob Van Dam (from WWE.com)
Since returning at last month's Money in the Bank pay-per-view, Rob Van Dam has become one of the most popular and over acts. Unsurprisingly, WWE has made the call to move the former ECW star into a top feud with current World Heavyweight champion Alberto Del Rio.
Will WWE management elect to go all way with Van Dam and have him beat Del Rio for the title? Or will his unwillingness to work a full-time schedule wreck his chances of coming out of Night of Champions victorious?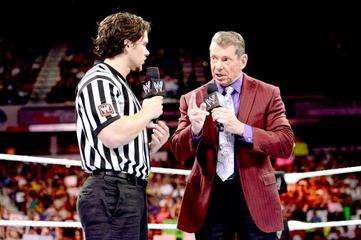 Vince bosses around Brad Maddox (from WWE.com)
Night of Champions may give us an indication about just how important Randy Orton is to this current corporate-takeover angle.
Monday's Raw already heavily implied that the star will be taking a firm backseat to the McMahon clan. Case in point: Triple H was given well over 10 minutes on the mic to explain his actions. Orton was given less than two. Hopefully, though, things will change in the upcoming weeks and the new WWE Champion will be given a lot more to do.
Will Orton be allowed to take on—presumably—Bryan without the McMahons dictating his every move? Or are Vince, Stephanie and Triple H going to be all over the show reminding us who the real stars are?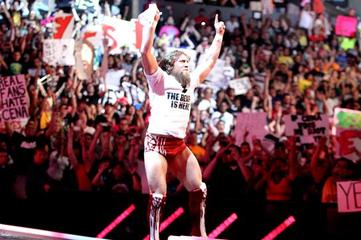 Daniel Bryan at SummerSlam (from WWE.com)
Well, this may be the most important question of all.
Can super-hot babyface Daniel Bryan win the WWE Title?
Judging by Monday's episode of Raw, WWE champion Randy Orton looks set to take on Daniel Bryan at the Night of Champions pay-per-view. For Bryan, it will be a chance to win back the title that was stolen from him at SummerSlam; for Orton, an opportunity to solidify his status as corporate champion.
Can Bryan fight against the formidable group of the McMahon family, Orton and The Shield to regain his gold?