Fantasy Football Rankings 2013: Overrated Busts You Must Avoid Drafting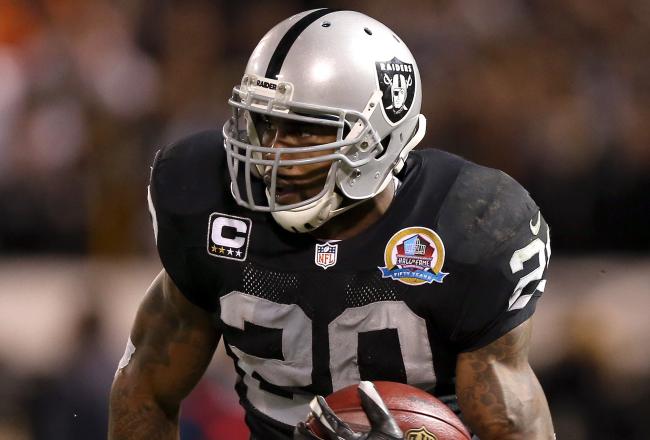 Ezra Shaw/Getty Images
Identifying busts and avoiding them is a hallmark move of fantasy gurus.
Top players that win league championships on regular bases always seem to find ways to sniff out players that are overrated and instead use their valuable selections on contributors who exceed expectations.
We're here to take a look at a few of the surefire busts that are just too risky and not worth a gamble during your upcoming draft.
Keep reading to find out which bums you need to ignore unless you get an absolute steal of a deal.
Arian Foster, RB, Houston Texans
It's tough to call a player that has helped so many win championships over the past three years a bust, but Foster is looking more and more likely to fail in 2013.
The 26-year-old has been receiving a ridiculous number of touches in that span, which could spell doom for his chances of success this season.
Will Foster's injuries impact his fantasy value?
Shaun Alexander, Curtis Martin and Larry Johnson are just three examples of elite backs that rapidly deteriorated after garnering more than 400 carries in a year, postseason included.
Considering Foster had his number called 405 times on running plays in 2012, he's looking like quite a risk.
That isn't even factoring in the latest news, as head coach Gary Kubiak recently revealed that Foster is receiving injections for pain in his back that could keep him sidelined.
It would be best to avoid the Texans running back this season and keep a close eye on Ben Tate—the clear backup—during your draft.
Carson Palmer, QB, Arizona Cardinals
Palmer may have put up some respectable numbers in 2012, but he was in a solid situation behind a relatively decent offensive line and often playing from well behind.
Arizona will be a different situation, as new head coach Bruce Arians will task the 33-year-old to leave his comfort zone by making plays with pressure beating down and while flushed outside the pocket.
If Palmer has shown us anything over these past few years, it is that he isn't in any way mobile enough to avoid the rush and that he is absolutely awful at not turning the ball over when being harassed.
Unless your league doesn't punish turnovers, stay away from this fumbling, interception-throwing machine.
Darren McFadden, RB, Oakland Raiders
McFadden has never once played all 16 games, but year after year he's still placed in the elite-running back conversation.
It's an absolute travesty, considering Run DMC hasn't even been great when he's actually been on the field. The 25-year-old earned 216 carries in 12 games last year, putting up just 707 yards and two touchdowns.
Even at his absolute best, McFadden earned just 223 carries, in the Raiders' attempt to keep him from getting hurt once again.
He's simply too much of a gamble and almost a lock to miss a few games, crucial contests that could cost you a fantasy season.
This article is
What is the duplicate article?
Why is this article offensive?
Where is this article plagiarized from?
Why is this article poorly edited?