Wenger Bid for Cabaye Makes Little Sense: Arsenal Need Authority in Midfield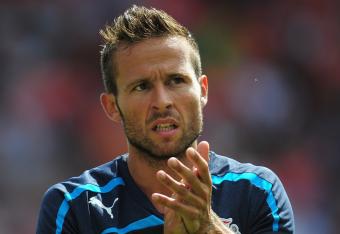 Stu Forster/Getty Images
Let's ignore the misplaced offense taken by Alan Pardew over a football club making a transfer bid for a football player earlier this week. The real question looming over Arsenal's move to obtain the services of Yohan Cabaye is whether the Newcastle man is actually the player to significantly improve Arsene Wenger's side.
No sooner had the news of the bid broken on Monday afternoon than the various 'Panic Cabaye' jokes were doing the rounds on Twitter.
However, the midfielder's new-found nickname was more than just a convenient pun: With Saturday's defeat by Aston Villa serving as a vindication for the longstanding and fiery discontent amongst Arsenal's fanbase, Wenger's sudden interest in his countryman certainly had an air of forcedness about it.
Would Cabaye really be a signing that would change the Gunners' fortunes?
Firstly, anyone who believes that Arsenal's current squad—especially its midfield—isn't in need of urgent and abundant reinforcement is either wholly deluded or Emmanuel Frimpong. But what it lacks is not a probing passer like Cabaye, but a muscular, authoritative and positionally savvy presence.
In Mikel Arteta, Aaron Ramsey, Jack Wilshere, Tomas Rosicky and Santi Cazorla, Wenger's engine room is well-stocked with tidy, tiny ball-players, but urgently short of any real destroyers—if variety is the spice of life, then Arsenal's midfield is vegetable korma.
It's hardly a unique observation, but the squad needs someone who will give their full and unrequited devotion to screening a back five that, despite a late-season flourish a few months back, never needs much temptation to disengage their brains and wallop the self-destruct button. In this sense, Cabaye's acquisition would not appear to solve any of Arsenal's most inherent problems.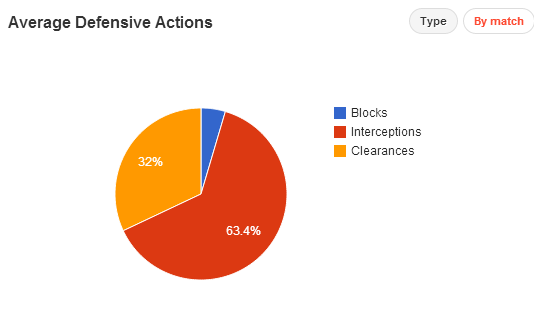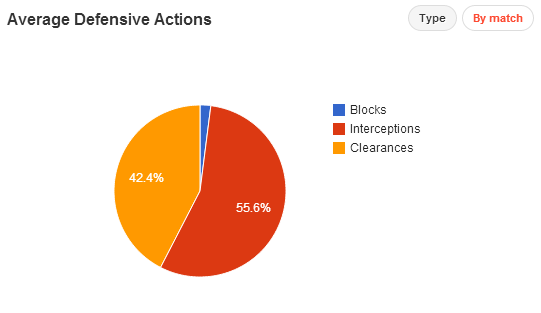 Leaving this aside for a moment, though, and even as a player whose primary duty is to use the ball, Cabaye's passing, on the face of it, languishes behind Arsenal's current crop.
The ex-Lille man's completion rate of 80% across last season was not only significantly less than any of his prospective new midfield team-mates in north London but was also the lowest of any Newcastle midfielder who played more than 20 games. (That said, the Magpies' penchant last term for thwacking early 'percentage' balls at their forwards may be a factor here, as it wouldn't be at the Emirates.)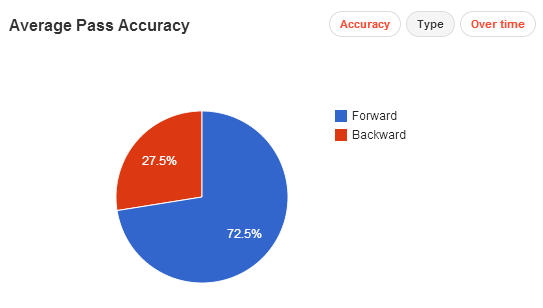 One thing Cabaye would offer, though, is, to put it bluntly, a bit of a nasty streak.
His smouldering good looks and European lineage might present the image of a cultured charmer, but Cabaye is no stranger to a reckless lunge or a sly lashing out, as Jay Spearing and Brighton's Adam El-Abd would attest. It seems an odd selling point—indeed, for most clubs it would not count as one—but Arsenal, who consistently suffer from a half-heartedness and lack of authority in the tackle, could well use a player of such viciousness.
Cabaye's willingness—and capability—to strike the ball from range is another asset he could add to Wenger's arsenal, with perhaps only Santi Cazorla comfortable of doing so among the current squad.
Tomas Rosicky arrived from Germany with a reputation of leathering in long-rangers at will but has long since had the inclination coached out of him, while Wilshere, Arteta and Ramsey appear to have a genetic aversion to anything riskier than a tap-in.
Of his total of six goals last season, Cabaye's three procured from outside the penalty box is three more than the previous four names combined.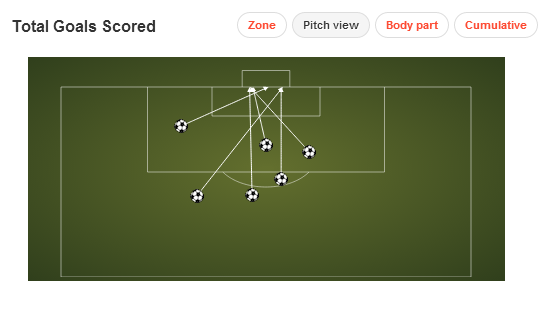 The fact remains, though, that a 5'10" technician is hardly what Arsene Wenger's squad is crying out for.
Given Olivier Giroud's limitations, Wenger's pursuits of Gonzalo Higuain and Luis Suarez were (and are) well-grounded, and a truly cold-blooded striker would enhance Arsenal's side a great deal. So, too, would extra bodies out wide and at full back.
If Wenger is to go chasing midfielders, though, then a natural dispossessor should take greatest precedence—preferably one with height, power and trophy-winning experience.
His Ligue 1 medal aside, Cabaye matches few, if any, of these stipulations. Luiz Gustavo, who was last week allowed to join Wolfsburg despite concrete interest from the Gunners, is one who fits the bill rather better, and Etienne Capoue, now of Spurs, is another.
But, despite Wenger's protestation to the contrary, there are plenty more such players out there.
None of this is to say that Yohan Cabaye wouldn't improve Arsenal's squad to a degree—indeed, given the fitness records of Rosicky, Wilshere, Arteta and Ramsey (as well as one Abou Diaby) the diminutive passers in Arsenal's engine room need all the back-up they can get—but his recruitment should hardly be a priority when there are far bigger worries on Wenger's plate.
In this sense, Arsenal fans may well be hoping that Monday's bid was indeed something of a knee-jerk response to the weekend's trauma, and that a more appropriate midfield target lies in Wenger's sights.
This could well be the case, but at this point, given the borderline scatter-gun nature of the club's summer transfer activity thus far, anything seems possible.
This article is
What is the duplicate article?
Why is this article offensive?
Where is this article plagiarized from?
Why is this article poorly edited?

Arsenal: Like this team?