Predicting Awards Honors for the Pittsburgh Steelers' 2013 Season
Geoff Burke-USA TODAY Sports

Predicting awards is always a fascinating exercise. Everyone's definition of things like most valuable player or biggest disappointment is different. As the season nears let's take a look some of the predictions for the upcoming season for the Pittsburgh Steelers.
The awards we are predicting include:
Most Valuable Player
Rookie of the Year
Most Improved Player
Biggest Surprise Player
Biggest Disappointment
Offensive Player of the Year
Defensive Player of the Year
Begin Slideshow

»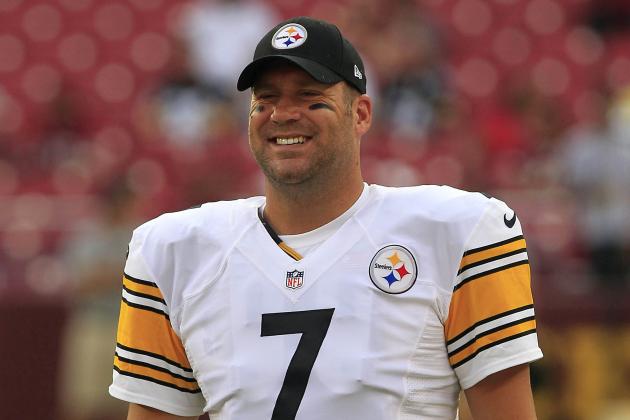 Geoff Burke-USA TODAY Sports

The most simplistic way to define value in a player is thinking about the state of that team in their absence. When discussing the players, try and think about just how much worse your team would be if that player were gone.
Unfortunately, the Steelers don't have to imagine this scenario.
Over the past several seasons, quarterback Ben Roethlisberger and safety Troy Polamalu have both missed significant time due to injuries.
In both cases, each player's respective units crumbled. When Roethlisberger was out, the level of play by his replacements was deplorable. When Polamalu was out, it was a different kind of loss. It was less about the talent who replaced him and more about a general malaise that overtook the rest of the defense in his absence. The defense as a whole seemed lost.
But which player has more value to the team as a whole?
For me, it's always about the quarterback. This is the position of prominence in the league and the most valuable on the field. Its value is compounded by the fact that there is so little talent at the backup quarterback spots in the league, losing your signal-caller is doom for the season.
Both Roethlisberger and Polamalu are among the elite at their positions, but what Roethlisberger brings to this team is impossible to quantify.
Winner: Ben Roethlisberger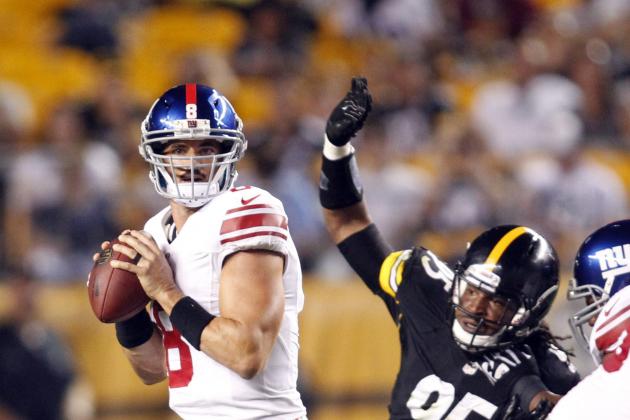 Charles LeClaire-USA TODAY Sports

In past seasons, the notion of a rookie of the year coming from the Steelers was a little comical. Former head coach Bill Cowher was almost completely averse to the notion of playing a rookie except under the most extreme circumstances.
New head coach Mike Tomlin has softened some on this policy, but if you compare how the Steelers use their rookies to the rest of the league, you would find they are well below average.
But this year, that is all going to change.
The Steelers drafted linebacker Jarvis Jones in Round 1 of the draft and running back Le'Veon Bell in Round 2. Jones was drafted to eventually be the starting right outside linebacker opposite LaMarr Woodley. Jones was among the most productive players in all of college football last year, but he has significant critics due to a lack of ideal triangle numbers.
Bell was drafted to take what has been a lackluster run game and bring the physicality and explosion they were hoping to get from Rashard Mendenhall.
Jones lacks the ideal bulk that the Steelers coaches want from their outside linebackers. But his strength in college was getting pressure as a pass-rusher or in run support. Look for him to be on the field in passing situations as part of their sub packages. His instincts should allow him to put up nice sack and tackle-for-loss numbers even in a limited role.
Bell is in a battle for carries as part of a platoon of running backs. Incumbents Jonathan Dwyer and Isaac Redman are nice players, but they're unremarkable in every way. Bell, along with free-agent signing LaRod Stephens-Howling have the chance do a dynamic pairing.
But which player, Bell or Jones, is going to win the day?
I tend to lean towards Jones in this case. His opportunities will be plentiful, and his skills are special. His advantage is compounded with injury concerns surrounding Bell early on. Jones is getting significant reps with the starters, and you can see his potential starting to show.
Winner: Jarvis Jones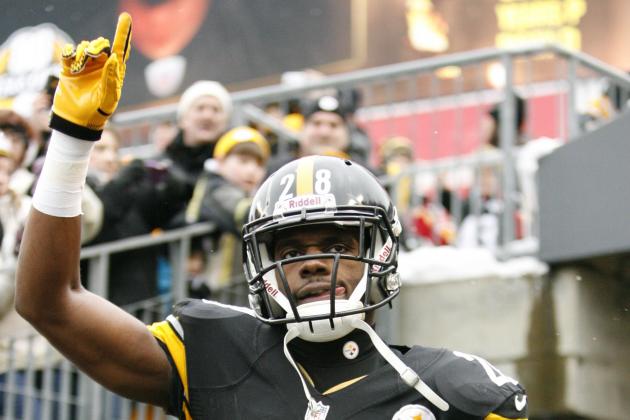 USA TODAY Sports

Every season we look for that player who takes that next step. Whether it's a good player becoming great, or a great player becoming elite, progress is always the goal.
But which Steelers are set to make that jump?
The most obvious choice might be wide receiver Emmanuel Sanders. Sanders was solid last year in a reserve role with 44 catches for 626 yards in 2012. His number of targets is almost certain to rise, and he could be that target in the middle of the field quarterback Ben Roethlisberger is missing while tight end Heath Miller is recovering from injury.
Another player poised for a big jump is cornerback Cortez Allen. Allen was the nickel corner for the bulk of the season, getting three starts in the final four games of the year. In those three starts Allen had 23 total tackles to go along with two interceptions and three forced fumbles. His best football is clearly ahead of him.
Going into last season, many thought Allen would win the starting spot opposite Ike Taylor. However, his play was somewhat lackluster for much of the year. If what Allen showed in the final month of the season was an indication of 2013, "most improved" certainly fits.
Winner: Cortez Allen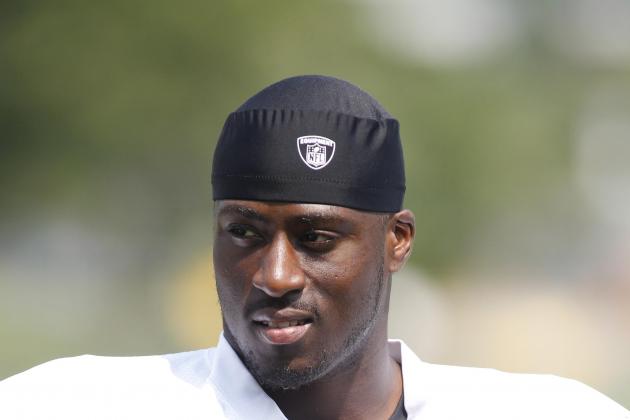 Charles LeClaire-USA TODAY Sport

This year the biggest surprise could come from an unlikely source.
Fullback Will Johnson has always been an interesting player, but his role in the offense has been limited. Johnson is a tremendous lead blocker and solid receiver out of the backfield. With so many injuries at running back and tight end, Johnson's role could certainly be expanded.
So far in the preseason, the Steelers have used Johnson in multiple formations. One play he's a traditional fullback, the next he's lined up as a tight end. It's obvious the Steelers want to use multiple tight end sets, and that could mean Johnson becomes that second tight player.
But it could just be a case of defensive end Ziggy Hood finally playing up to the hype surrounding him when he was a first-round pick in 2009. Up until this point Hood has played nowhere close to his draft slot, and this could be his last year to impress. If Hood cannot show significant improvement this year, he might see himself out of a job.
Both players have a real chance to surprise, but I am counting on Johnson being the bigger hit.
Winner: Will Johnson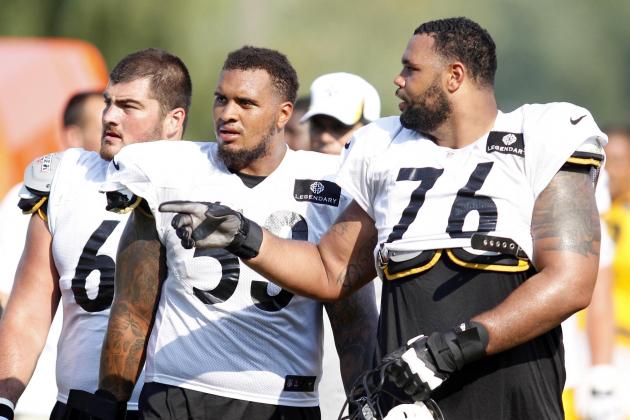 Charles LeClaire-USA TODAY Sport

As much as it pains me to say this, the biggest disappointment of this season isn't likely to be a player. It's going to be a unit as a whole.
The Steelers offensive line has failed to impress so far this preseason, and unless things get better in a hurry, it could be a very long year for Steelers fans.
This line is comprised of several high draft picks. Four of the five projected starters are either first- or second-round picks. If this group cannot be successful this year, it will be an indictment of not only the players, but the personnel department and their selection process.
So far in the preseason, the Steelers offensive line has been pushed around and physically overpowered. The group is too small to play the power man-blocking scheme the Steelers are accustomed to. But at the same time, they lack enough athletes to run a true zone-blocking scheme. The difference between this team being 11-5 or 5-11 is going to fall firmly on the front five.
Winner: Offensive Line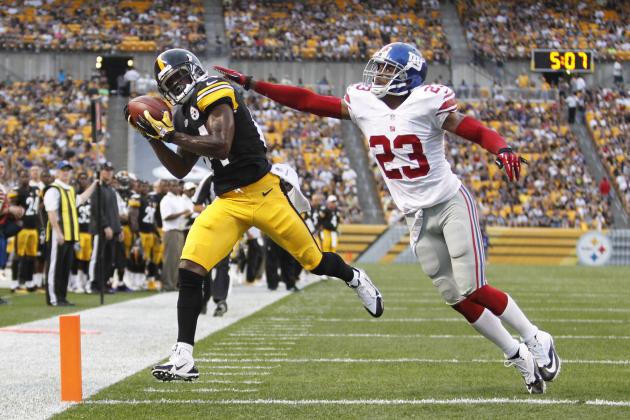 Charles LeClaire-USA TODAY Sport

Logic would dictate that if Ben Roethlisberger is the team MVP, he must also be the offensive player of the year. However, for this exercise, I am excluding Roethlisberger from the discussion and will instead look to one of his teammates.
I am counting on a career year for Roethlisberger, but I would be remiss if I didn't consider which of his teammates help get him there.
The name that keeps popping up for me as his new big-play target is wide receiver Antonio Brown. The absence of Mike Wallace means that Brown will be one of the outside speed receivers Roethlisberger will be targeting.
As much as everyone wants to discuss the new quick-hitting, rhythmic passing game, everyone is aware of the fact that when the play breaks down, there's a good chance Roethlisberger is going to go deep. In 2011, when the Steelers offense was humming, Brown averaged 16.1 yards per catch. He had 69 catches with only three starts. The numbers tell me as a starter, 85-90 catches is well within his reach.
The trick for Brown to truly be considered elite is to find his way to the end zone with more frequency.
Winner: Antonio Brown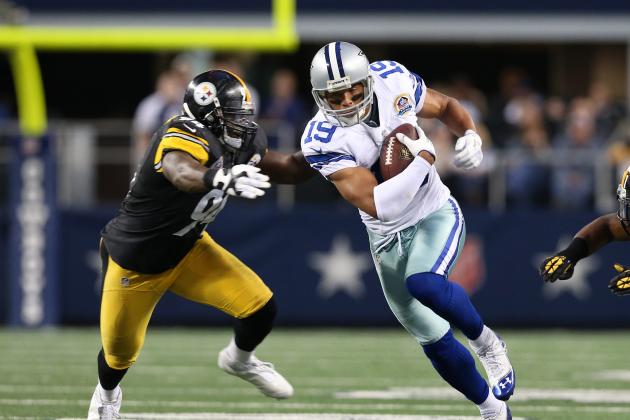 USA TODAY Sports

Historically, the strength of the Steelers 3-4 defense is in its linebackers. This has been especially true of its rush outside linebackers. Names like James Harrison, Jason Gildon and Greg Lloyd are legends.
But the best defensive player on this team is an inside linebacker, and one of the most underrated defensive players in the league.
Lawrence Timmons was used everywhere on the field last year. Timmons finished the seasons with 106 tackles, six sacks and three interceptions. For good measure he threw in two forced fumbles and five passes defended.
According to Pro Football Focus (subscription required), Timmons has been one of the 10 best linebackers in the NFL over the past five seasons. His ability to stuff the run is only part of the picture. The Steelers are creative in how they drop him into coverage. Few inside linebackers do what Timmons does on the inside.
The Steelers defense has multiple questions going into the season. But you can rest assured Timmons will not be one of them.
Winner: Lawrence Timmons