Week 1 of the EPL had a little bit of everything.
It had a trio of clubs—Manchester United, Manchester City and Chelsea—unsurprisingly establishing themselves as the class of the league.
It had a fairly shocking upset—sorry, Arsenal—that nearly perfectly summed up the summer.
It had some clinical goals—from Robin Van Persie's strike to Yaya Toure's gorgeous free kick to Danny Welbeck's chip to Ross Barkley's missile—that quickly reminded us why summer without the EPL is clearly meaningless.
As we get into the swing of things, Week 2 should only provide more scintillating action.
Here's a look at all the fixtures, as well as a deeper dive into the top matchups on this week's slate.
Week 2 EPL Fixtures

| | | | | |
| --- | --- | --- | --- | --- |
| Date | Home Team | Away Team | Time (BST) | Time (ET) |
| Saturday, 8/24 | Fulham | Arsenal | 12:45 p.m. | 7:45 a.m. |
| Saturday, 8/24 | Everton | West Bromwich Albion | 3 p.m. | 10 a.m |
| Saturday, 8/24 | Hull City | Norwich City | 3 p.m. | 10 a.m. |
| Saturday, 8/24 | Newcastle United | West Ham United | 3 p.m. | 10 a.m. |
| Saturday, 8/24 | Southampton | Sunderland | 3 p.m. | 10 a.m. |
| Saturday, 8/24 | Stoke City | Crystal Palace | 3 p.m. | 10 a.m. |
| Saturday, 8/24 | Aston Villa | Liverpool | 5:30 p.m. | 12:30 p.m. |
| Sunday, 8/25 | Cardiff City | Manchester City | 4 p.m. | 11 a.m |
| Sunday, 8/25 | Tottenham Hotspur | Swansea City | 4 p.m | 11 a.m. |
| Monday, 8/26 | Manchester United | Chelsea | 8 p.m. | 3 p.m. |
Chelsea at Manchester United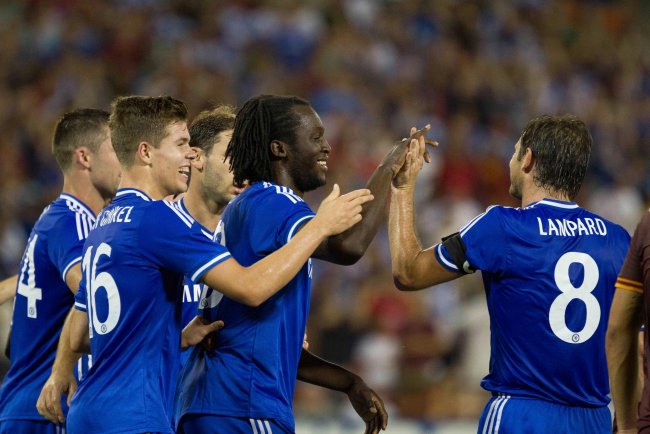 Paul Frederiksen-USA TODAY Sport
In a word, duh.
This won't just be the most compelling match of the week—it very well may be the most compelling match of the season.
From a talent standpoint, the intrigue is obvious.
Manchester United haven't made any significant additions this summer, but remember this is the club that sat atop the table by 11 points at the end of last season.
Sir Alex Ferguson or David Moyes, a busy summer or a quiet one, it doesn't matter: United always have the quality to be in contention for another title next May.
The team proved just that with a succinct road victory over Swansea City in its opener:
Meanwhile, after finishing third in the league last year, bringing back the Special One, Jose Mourinho, and making several key purchases this summer, Chelsea aim to be right up there with the Red Devils.
Of course, this is more than just a battle between what figures to be two top-three squads. It's a battle between two clubs who have reportedly been jockeying for Wayne Rooney all summer.
That should only add some spice to what will already be a world-class match with loads of quality all over the pitch.
Liverpool at Aston Villa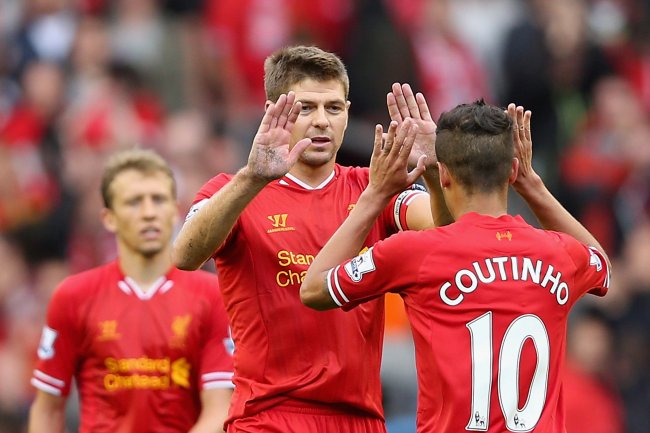 Clive Brunskill/Getty Images
Much like Chelsea, Liverpool have a new-look squad this season, with newcomers Iago Aspas, Kolo Toure and Simon Mignolet all expected to make major contributions.
It didn't take long for that to happen, either, as Aspas tallied an assist and created five chances, while the goalkeeper was brick wall-ish in the Reds' 1-0 win over Stoke City:
Taking on Brendan Rodgers' squad in this one are Aston Villa, coming off a monumental 3-1 road upset over Arsenal in Week 1.
Now, Arsene Wenger and the Gunners may very well be the easiest target for jokes this summer, but theirs is not a team devoid of talent.
Although Arsenal are banged up and didn't play to their full capacity, that was an incredibly solid three points away from home for the Claret and Blue, who neared relegation last season.
Both of these squads are trending upwards, making for an intriguing battle.
Arsenal at Fulham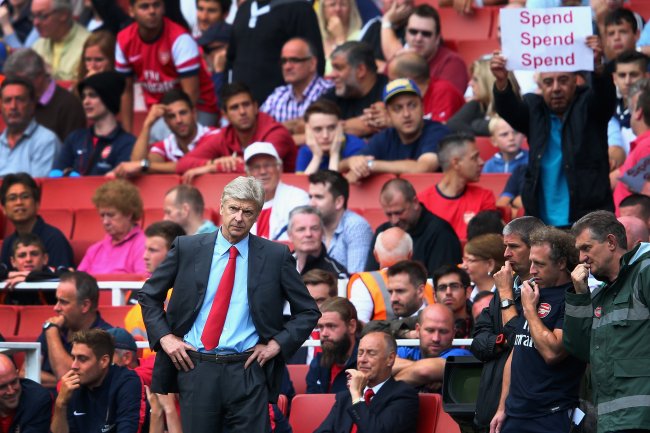 Clive Mason/Getty Images
Arsenal's problems are well documented. The Gunners are a shambles right now thanks to injuries and a lack of summer transfer activity, and this matchup at Craven Cottage is arguably more difficult than their first.
What match are you most looking forward to?
The Cottagers, on the other hand, brought in some intriguing pieces this summer in Adel Taarabt, Sasha Riether, Derek Boateng and Maarten Stekelenburg, and they got three away points with a nice victory over Sunderland to start the season.
I don't think anyone would have believed that we could see Arsenal with zero points and Fulham with six after two matches—but it's entirely possible at this point.
Still, don't expect the Gunners, under mounting pressure, to lay down. Expect some early urgency to turn this match into an fast-paced thriller.