UNC Football: How Will Larry Fedora Manage the Running Backs?
Use your ← → (arrow) keys to browse more stories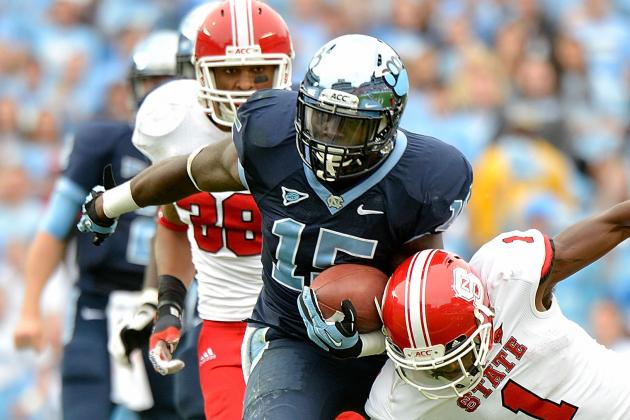 Grant Halverson/Getty Images

The goal for any running back is a 1,000 yard season. The obsession over the number may be unfair, but the expectation for running backs remains the same. If a halfback runs back and forth the length of the football field ten times, he is said to have had a good season. UNC's Giovanni Bernard had two good seasons in Chapel Hill, rushing over 1000 yards twice in his short career for Carolina. This year, finding that 1000 yard back will be very hard to do, but not from a talent standpoint. North Carolina has four talented running backs to choose from heading into this season, and the question is how to use them, and how to find 1000 yards in the new crop of ball carriers...