Casting the 2013 NFL Season as a Movie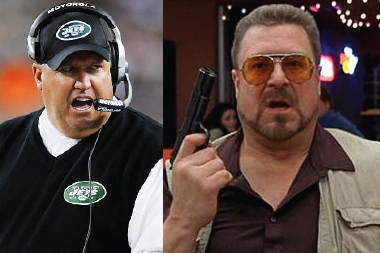 Image via Getty/Screened.com
What if this year's NFL season were made into a movie?
The script would be phenomenal, Academy Award-winning material. We know that. We all know it would be a beautiful, heartrending son of a bleep, full of surprises, letdowns and triumphs.
So the real question is, "Who would portray the players and coaches on the field?"
What actors would we pick to embody our heroes and villains? I put some thought into it, and I may have an answer—for some of characters, at least.
The following are a collection of NFL players and coaches, and the actors who would portray them best. The choices are made based on character, appearance and other qualities. Just remember: It's my opinion and my movie, and Director Dan is pitching curveballs today.
That being said, its time for NFL 2013: The Movie. Be warned, it's going to get cagey—Nic Cagey.
Begin Slideshow

»
Image via USA Today/Bossip
Classy, talented and with a flair for eccentric attire, Andre 3000 would be the perfect fit to play Robert Griffin III.
Also worthy of note is their similar facial features. The two men could practically be cousins.
Image via Boston Globe/GQ
They're big, they joke, and they love the occasional hot route.
Dimensionally and emotionally, Vince Vaughn is the only man capable of portraying Rob Gronkowski in full party mode.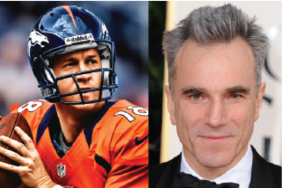 Image via Movie Fan Central/Fanpop
Peyton Manning will drink your defense's milkshake.
The Denver Broncos quarterback studies defenses like British actor Daniel Day-Lewis studies roles. Both men have an eye for detail, and it's that special attention that separates them from their "good" colleagues and elevates them to greatness.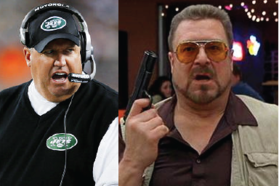 Image via Getty/Screened
Crazy, but thoughtful. Joyous one moment, furious the next.
If John Goodman played Rex Ryan in a movie, any New England fan who so much as mentions the Patriots "owning" the Jets would get a full-blown Walter Sobchak meltdown—and it would be completely believable.
This is not 'Nam, buddy. This is football. There are rules.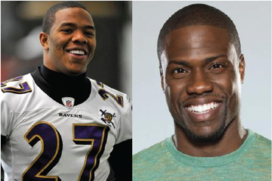 Image via Star-Ledger/BET
Say it with your chest, Ray Rice!
Always smiling and entertaining the crowd, a movie where Kevin Hart portrays Baltimore Ravens running back Ray Rice is a movie I would show up at midnight to see.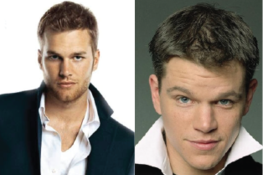 Image via Yes Hairstyles/WorldCelebrities.eu
Like Tom Brady, you can hate Matt Damon for being annoying off the job, but you have to respect his abilities.
The Cambridge-born actor is a Boston treasure, and there's no one more perfectly polarizing to play New England's star quarterback than Damon.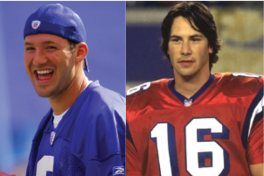 Image via Football Babble/Movie Forums
Like Tony Romo, there was a period of time when people genuinely liked Keanu Reeves and looked forward to seeing him perform.
That time passed quickly.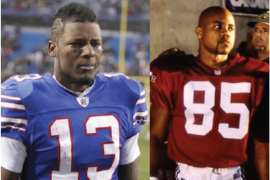 Image via The Cover Two/ProjectShanks.com
Only a man with Cuba Gooding Jr.'s high-energy pedigree could channel the enthusiasm and strangeness of Buffalo Bills wideout Stevie Johnson.
The man who played Rod Tidwell also has a firm grasp on ridiculous touchdown dances—a Stevie Johnson favorite.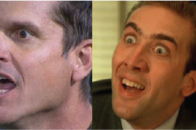 Image via BusinessInsider/Wikia.NoCookie.net
If this picture isn't enough to convince you Nic Cage would clean up as Jim Harbaugh, I don't know what to tell you.
Just look at Harbaugh's face—that's the Cagiest Cage face you'll ever see in the NFL.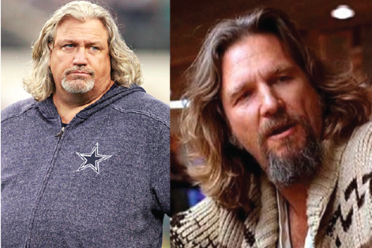 Image via US Presswire/Thrillist
The Rob abides.
If Jeff Bridges can play The Dude, he's certainly cut out for a role as Rob Ryan, who has a perpetual "Come on, maaan" look on his face and presumably a rug at home that really pulls his living room together.
But that's just like, my opinion, man.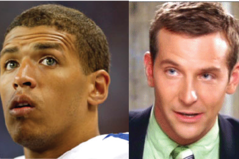 Image via Film Dope/Planet Books
Shave his head, give him a Cowboys helmet and push him out onto the field.
Who knows if Bradley Cooper could handle being Miles Austin, but he looks enough the part to fit the bill. Also, if anyone could play the man who managed to date Kim Kardashian and make it out alive, it's the Coop man.
Just go with it.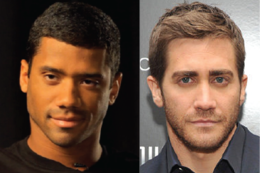 Image via Pro Player Insiders/Yahoo! Images
Excellent hair, disarming presence and abilities that defy expectations.
Jake Gyllenhaal could pull off a convincing Russell Wilson, although the 32-year-old actor might have some maturing to do before he reaches the level of poise the Seahawks' 24-year-old quarterback has managed to cultivate.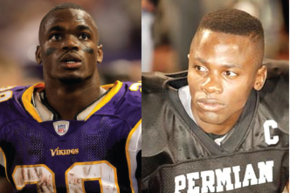 Image via Getty/blackfilm.com
Fast, strong and with a history of playing athletes recovering from injury, Derek Luke is the only sensible choice for Adrian Peterson.
They don't look alike, but the man who played Boobie Miles is the only actor beastly enough to portray the Vikings' star running back.
If y'all want to win, put Adrian in.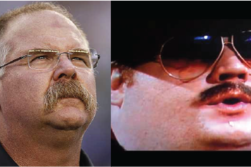 Images via Philly.com/Yahoo! Images
We lost him too early, but had he not gone off to that sausage shack in the sky, Chris Farley could do a bang-up job portraying Kansas City Chiefs head coach Andy Reid.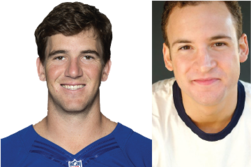 Images via ESPN/Fanpop
So we might have to put him on stilts, but actor Ben Savage is a dead ringer for Eli Manning.
They share similar facial features, and Savage—the guy who played Cory Matthews in Boy Meets World—would also be a strong choice for portraying Eli's little-brother awkwardness.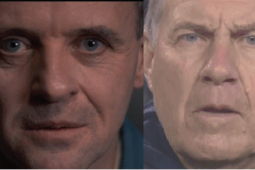 Image via SB Nation / kumpulanfoto.net
Soulless gaze? Check. Disregard for human emotions? He's all over it.
As the man who played Hannibal Lecter, actor Anthony Hopkins would have no trouble slipping into the skin of Patriots head coach/wicked genius Bill Belichick.
Metaphorically speaking, of course.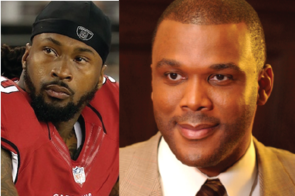 Image via Getty / ionenewsone.files.wordpress.com
Always in the news, but no one knows why.
Arizona Cardinals defensive end Darnell Dockett has become a recognized name in the NFL, but not for his ability as a football player. Should be the perfect role for Tyler Perry, who became famous overnight for reasons that still elude me, but can't have anything to do with his acting.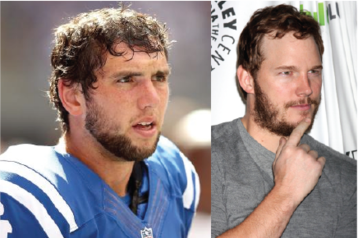 Image via The JR Experiment/The Hollywood Gossip
Andrew Luck seems like the kind of guy who would start the offseason by kicking back with a Capri Sun, a stack of beef jerky and the Dexter Season 4 box set.
Switch out "Andrew Luck" in that last sentence with "Chris Pratt" and you'll understand why I made this comparison.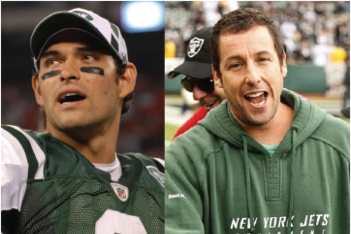 Image via fullcourtpumps.com / AdamSandler.com
We used to have fun together. You used to make me laugh.
Nowadays, seeing you on the screen feels like a weed-whacker trimming my soul, Mark Sandler. I mean Adam Sanchez. I mean Mr. "Stop While You're Ahead."