Are Miami Heat Asking Too Much of LeBron James Entering 2013-14 Season?
Use your ← → (arrow) keys to browse more stories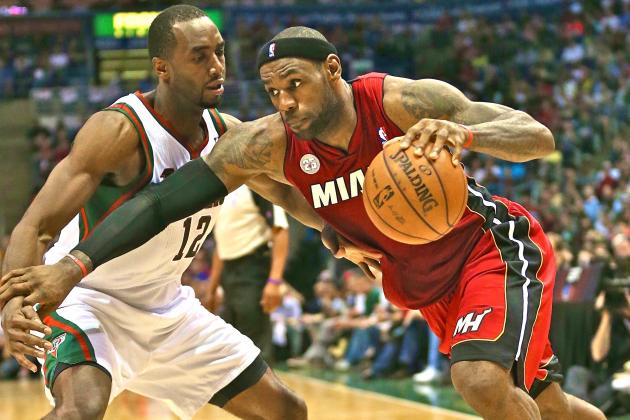 Enough is enough.
At some point, the Miami Heat might have to stop asking so much of LeBron James, because they're just continuing to amp up his level of responsibility as the years progress. He had to go into "Cleveland mode" during the 2013 postseason, and that's going to be an even more frequent occurrence throughout the 2013-14 season.
But is that asking too much? There's a difference between "so much" and "too much."
The Case For the Heat Asking Too Much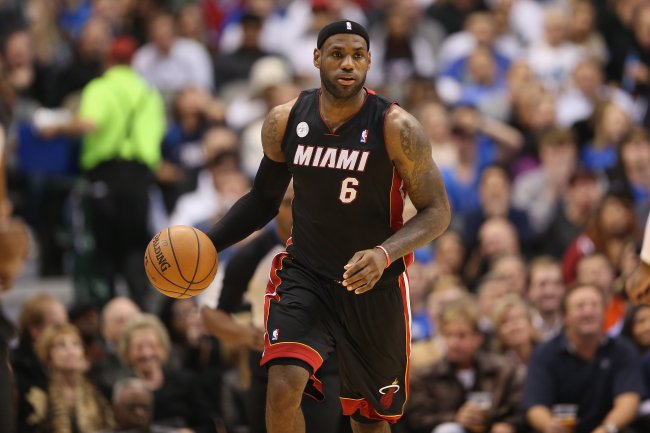 Ronald Martinez/Getty Images
While the Eastern Conference is getting stronger, the Heat aren't.
LeBron had to carry the team for large portions of the playoffs, and that was against an injury-weakened conference. That won't be the case in 2014.
The Indiana Pacers are the biggest threat to the Heat's supremacy. Roy Hibbert and Paul George are both getting better, all the key pieces are returning, Danny Granger will actually be healthy this season and both Chris Copeland and C.J. Watson were added for depth.
Then there's the Chicago Bulls.
Chicago was strong enough without Derrick Rose, but now the former MVP should be back from his ACL tear. The Bulls will inevitably be a huge thorn in Miami's side as well.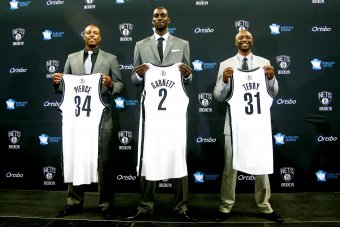 USA TODAY Sports
The Brooklyn Nets—massively upgraded after adding Paul Pierce and Kevin Garnett—and New York Knicks could also get in the way. And that makes five elite teams when you include the Heat in the equation.
With five elites, that means that the Heat won't just have one tough series in the postseason. They'll inevitably need to play two tough matchups in order to reach the NBA Finals for the fourth season in a row.
So, what did Miami do in order to help out LeBron?
Does the word "nothing" ring a bell? The Heat are essentially telling their best player, "Hey dude. We know you can carry the team again, so we're going to let you do exactly that."
Miami's big moves during the offseason involved amnestying Mike Miller, who played a remarkably crucial role during each of the championship runs, and signing Greg Oden. Last I checked, Oden hasn't played an NBA game in years and is going to take a while to get back to full strength (if he even does).
He could very well regain his old form, but can that really be counted upon? If that's the case, Oden would have received a much larger offer from a team that actually had cap space.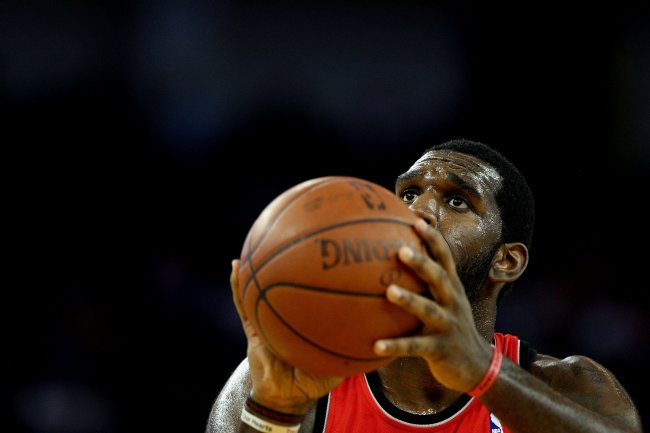 Jed Jacobsohn/Getty Images
While there's a chance Oden could be the value signing of the decade, he likely doesn't do much to upgrade the roster during the 2013-14 season, and the Heat are still left with a group of players that is only getting older.
Dwyane Wade's OssaTron shock therapy could give him another full season playing at an elite level, but even still, the rest of the roster isn't doing much to get better. Beyond the Big Three, the role players are aging and don't have inordinate amounts of potential left.
Ray Allen, Shane Battier, Udonis Haslem, Joel Anthony and Chris Andersen are all a year older, and they're all clearly starting to decline. Birdman may have had a resurgent year, but he's still limited to that birdcage along the baseline.
There just wasn't help brought in for LeBron, which is essentially akin to asking him to carry the team once more. Just this go-around, it's going to be even tougher.
The Case Against the Heat Asking Too Much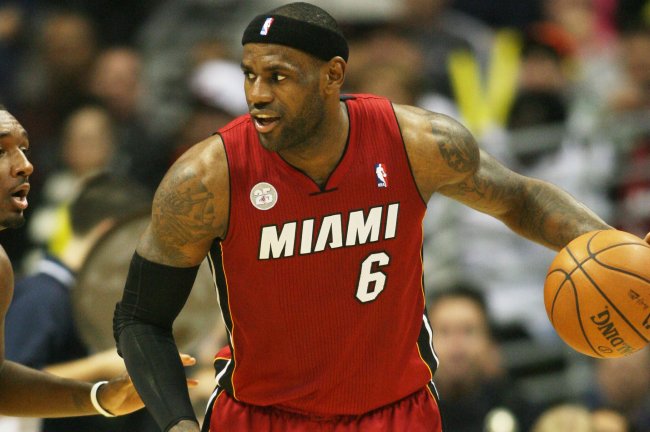 Chris Humphreys-USA TODAY Sports
Can you ever ask too much of a historically great superstar?
That's the only argument that can be made here. LeBron is in that über-elite category of players, and they operate under a different set of rules.
If the reigning MVP retired today, he'd be a mortal lock for the Hall of Fame. He'd go down in history as one of the dozen best players of all time, and quite a few people would end up making arguments for him to be considered a top-five guy.
LeBron has won two championships now, and he's been the Finals MVP for each of them. He has a remarkable collection of other accolades, including Olympic gold medals, regular season MVP awards, DPOY votes and All-Star berths. His hypothetical trophy case is one that would cause 99 percent of the players in NBA history to turn green with envy.
In the current landscape of the Association, LeBron isn't just the best player in the league. He stands head, shoulders and torso above Kevin Durant and the rest of the superstars. That means that he's held to a higher standard.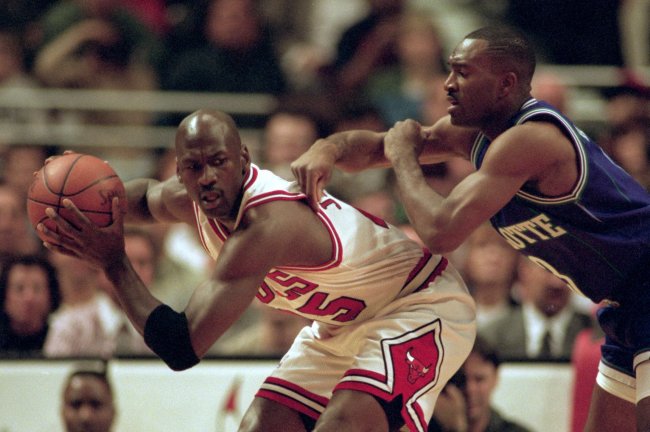 Jonathan Daniel/Getty Images
Was it possible for the Chicago Bulls to ask too much of Michael Jordan? Could the Houston Rockets have demanded too much from Hakeem Olajuwon during the mid-1990s? Was it possible for the Boston Celtics to over-burden Bill Russell during their championship runs?
Are the Heat asking too much of LeBron James?
How about Magic Johnson? Could the Los Angeles Lakers have ever put too much pressure on their star point guard? The same question applies to Larry Bird and the Boston Celtics of the 1980s.
That's the category LeBron is in now, even if the group that still hates the league's best player doesn't want to admit it. No matter what the Heat do, LeBron still has to carry the team because he's just that good.
Is it fair? Not particularly, but it's the reality of the situation.
And the only person at fault is LeBron. That's the price that comes with greatness.