Picking a World Test XI of Players Not Currently Playing Test Cricket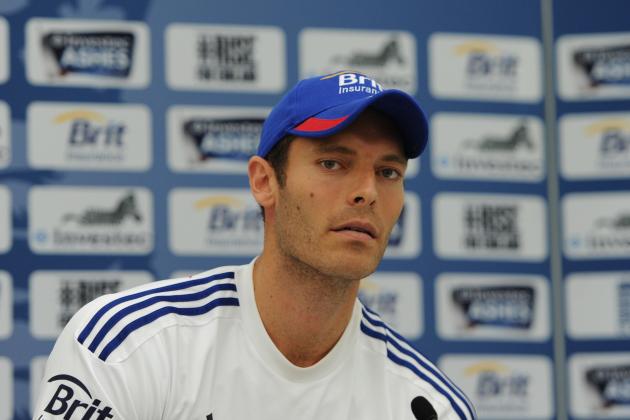 Steve Bardens/Getty Images
Close call: England paceman Tremlett was unlucky not to make the final XI
As the English summer slowly winds down with the final Test match of what has been a compelling Ashes series, it is time for some alternative cricket selections. I chose a world XI made up of those players not currently playing internationally for their countries.
Now, the exact criteria so as to gain entry into this Test side is that you cannot have played for your country in a Test match during the past 12 months, while any player representing an associate member nation can gain automatic selection if deemed good enough, as can recent retirees from the international arena still playing domestically.
And then, after the lucky 11 have been revealed, I judge just how well this group of players would fare when taking on the world's current best Test-match side as chosen here …
Begin Slideshow

»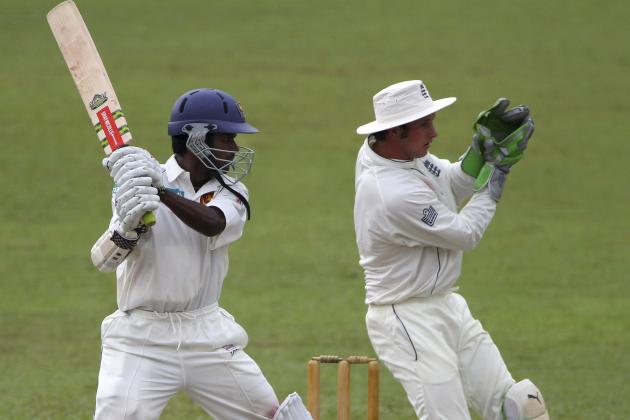 Stu Forster/Getty Images

Last Test: vs. England in Galle, Dec 2007
Still only 28 and a silky-smooth left-handed opener, Tharanga has surprisingly not been seen in the Test-match arena for an incredible six years, despite having registered one hundred and three fifties in his 15 Tests.
Extreme powers of concentration, excellent judgement outside off stump and one of the dreamiest cover drives in the game, the Sri Lankan was an obvious choice to open the innings.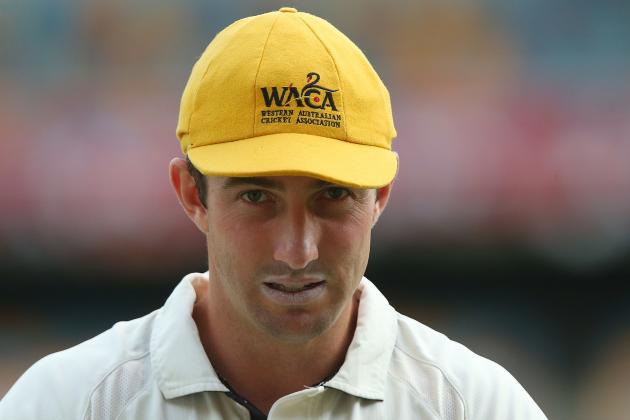 Chris Hyde/Getty Images

Last Test: vs. India in Adelaide, Jan 2012
A hard-hitting left-handed batter who can operate at the top of the order when called upon, the son of long-time Aussie opener Geoff Marsh is here to provide some ballast up top in contrast to his more sedate opening partner.
And anyone who has scored a ton on Test debut, as Marsh did against Sri Lanka, must have something about him.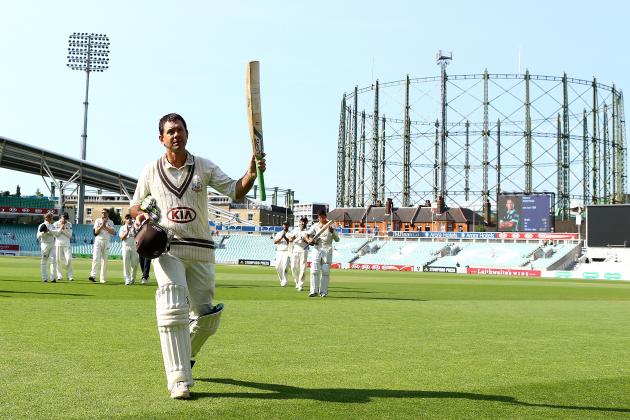 Jan Kruger/Getty Images

Last Test: vs. South Africa in Perth, Nov 2012
He may have retired from international cricket, but that does not mean that we cannot find a place at No. 3 for one of the game's greatest ever top-order batsmen, even at the grand old age of 38.
Yes, the reflexes and hand-eye co-ordination may have now deserted him, but with 13,378 runs in 168 Tests at an average of 51.85, including 41 centuries, "Punter" was an absolute shoe-in for selection.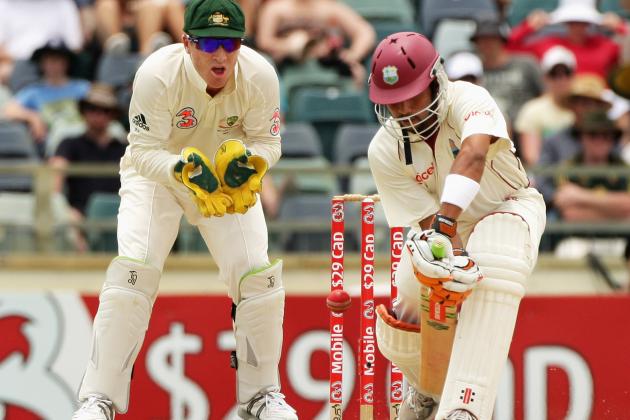 Mark Dadswell/Getty Images

Last Test: vs. India in Barbados, June 2011
Sarwan is another word-class performer who has been in the international wilderness for some time now, but as the saying goes, "form is temporary, but class is permanent."
And the 33-year-old eases into our middle order to provide both a touch of calmness and authority to proceedings, as a Test record of nearly 6,000 runs at an average of 40 with 15 tons testifies to.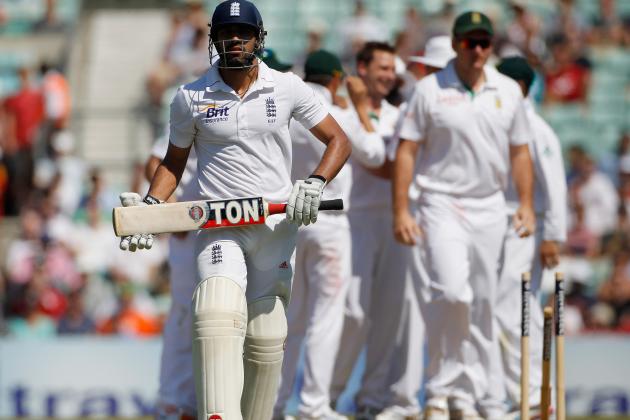 Tom Shaw/Getty Images

Last Test: vs. South Africa at the Oval, July 2012
The nearly man of the past five years of English cricket, Bopara has been in and out of the Test team during that time as if it were the '90s again.
However, the Essex all-rounder clearly has the skill and technique to make it at the highest level, as three Test centuries prove, but does he have the mentality to cut it at the rarefied heights of the five-day game?
Hamish Blair/Getty Images

Last Test vs Australia at Lord's, July 2010
You did not think that we were going to leave out "Boom Boom" did you?!
OK, he may be a little bit rusty having not played a Test for three years now, but this is a player who relies more on instinct and following the simple mantra of: "See ball, hit ball", than someone who gets too bogged down with technique.
And the 33-year-old will also provide a useful wrist-spinning option with his fast and accurate leg breaks.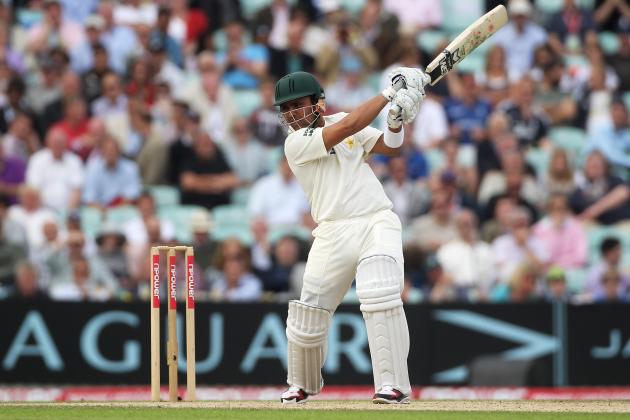 Julian Herbert/Getty Images

Last Test: vs. England at Lord's, Aug 2010
Well, we needed a wicketkeeper, and despite his various nicknames such as "Cymbals" and "Iron Gloves," which are unfortunate when your primary duty is as a stumper, on his day "Kami" can hold his own with the very best, it is just those days are few and far between.
But his six Test centuries also prove just what a dangerous counterattacking middle-order batsman Akmal can be.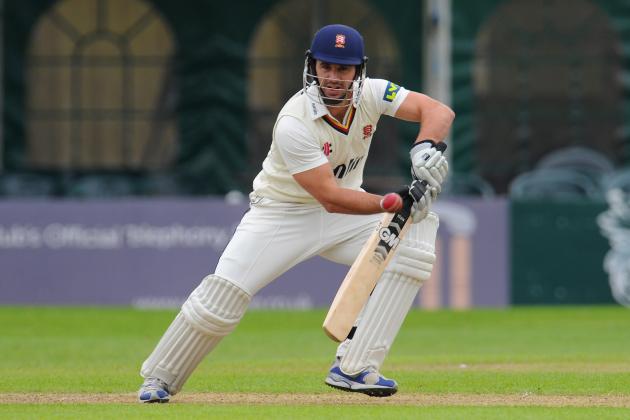 Stu Forster/Getty Images

The 33-year-old may have never played a Test match, but anyone who has watched the South Africa-born all-rounder play the game will know just what a talent the big-hitting Dutchman is.
And whether it be smashing sixes or sending opposition stumps cartwheeling out of the ground, this is one man you'd rather have playing in your team than against it.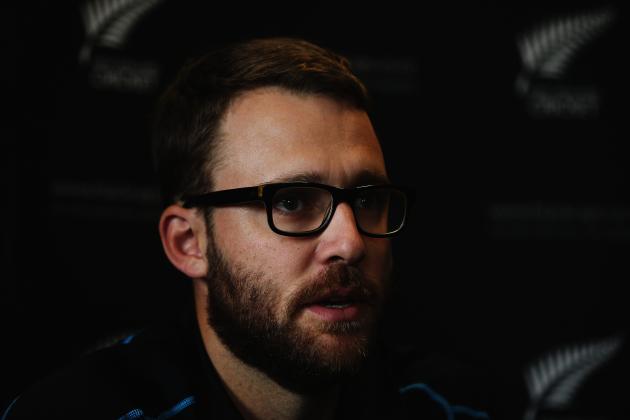 Hannah Johnston/Getty Images

Last Test: vs. West Indies at North Sound, July 2012
Vettori has been playing Test-match cricket since making his debut against England in 1997, and in the intervening period the 34-year-old has snared 360 wickets as well as scoring over 4500 runs with six tons to his name.
And let's be honest, who else would you prefer as your principal finger spinner than the savvy, experienced, ice-cool Kiwi?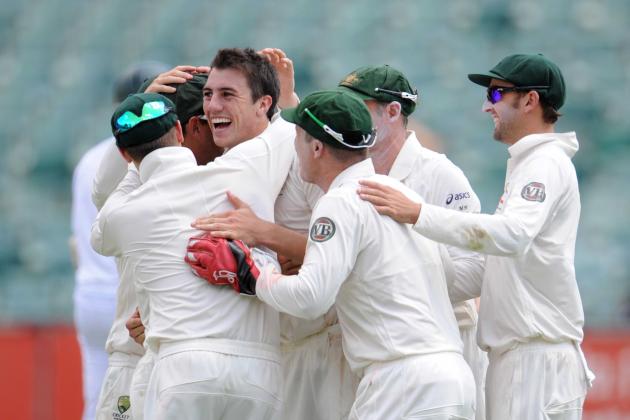 Gallo Images/Getty Images

Last Test: vs. South Africa at the Wanderers, Nov 2011
The young Aussie seamer will be opening the bowling here, and what's more, the 20-year-old has the pace, height and skill to really make a name for himself, if he can stay fit for five minutes that is.
However, having taken seven wickets on debut to help Australia win a dramatic Test in Johannesburg two years ago, in what has been his only five-day appearance for his country to date, Cummins is a bowler to be feared.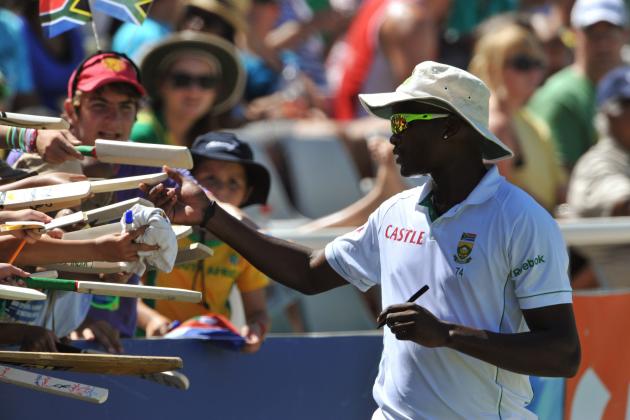 Gallo Images/Getty Images

Last Test: vs. India in Cape Town, Jan 2011
And being handed the responsibility of opening the bowling at the other end is Tsotsobe, a seamer who, on his day, has the ability to produce devastating spells at extreme pace, even if those occasions are rare.
But if the 29-year-old has the skill, temperament and technique to be able to rise to be the No 1-ranked ICC bowler in one-day cricket, then he must have something about his game.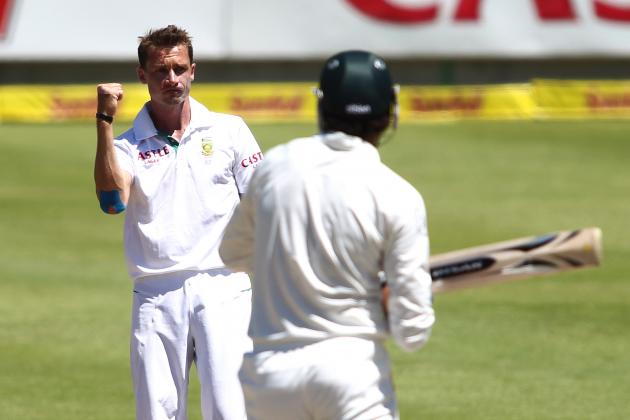 Gallo Images/Getty Images
No 1: the world's top-ranked Test bowler, South Africa paceman Dale Steyn
Well, bearing in mind that this motley crew of cricketers has been cobbled together at the very last minute, with none having played a Test for at least 12 months, then it may find it tough going against this in-form XI.
However, were the two sides to meet in the subcontinent, then the result would be a lot closer than many may think, especially with the likes of Vettori and Afridi as the tweakers.
And not only that, but every member of this side will be desperate to prove a point and remind everyone of just how god they used to be, which can be a powerful motivating tool in sport.