Little League World Series 2013: Top Players in Late Games on Tuesday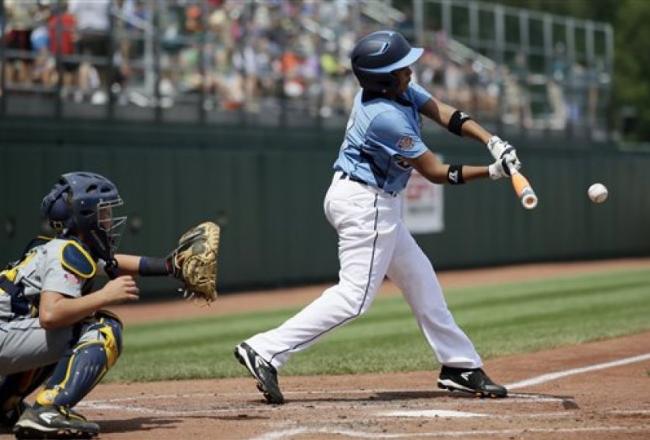 Photo: AP, via Metro.pr

One day after getting hammered by Mexico, the team from Latin America bounced back with a blowout win of its own. This abrupt turnaround puts Aguadulce back in great shape to make a run at the 2013 Little League World Series championship.
It's one of many reasons this annual event is beloved by so many.
Anything can happen.
Tuesday's afternoon and evening games are both elimination contests, pitting teams that have records of 2-1 up against one another.
All four teams are capable of putting up runs in bunches, and all four feature pitchers capable of shutting down the big bats of opposing offenses. Unfortunately, only two of them will move on to the next round of this double-elimination tournament.
While every team competing in the Little League World Series features all-stars at every position, certain players have distinguished themselves from the rest on the field of play.
Here's a look at the top players set to hit the diamond in Tuesday's late games.
Asia-Pacific: Huai-Chien Lan, CF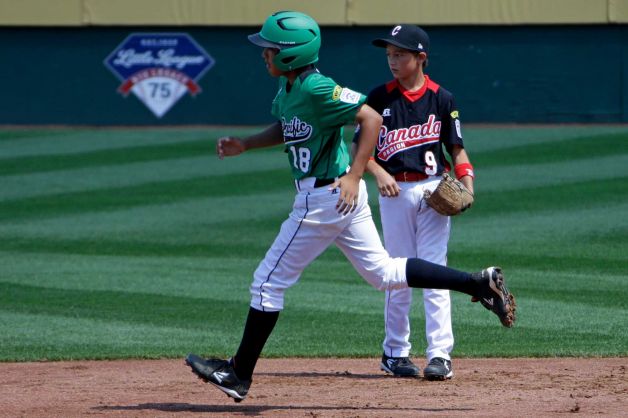 One of the most consistent players in this tournament, Huai-Chien Lan has at least one hit in all three games.
For the tournament, he has a .625 batting average, reached base 70 percent of the time he comes up to bat, scored five runs and batted in another three.
All three RBI came on one mighty swing, as the diminutive star's ball got caught up perfectly in a gust of wind, as noted by Ben Brigandi of the Williamsport Sun-Gazette:
Huai-Chien Lan, all 5-0 and 91 lbs. of him, takes advantage of a wind gust with a homer to right center for a 5-0 Taiwan lead in the second

— Ben Brigandi (@benbrigandisg) August 16, 2013
One of the few stars at the plate who doesn't also see time on the mound, this left-hander makes his presence known on the diamond as an excellent center fielder.
Latin America: Jean Mar Sanchez, P/1B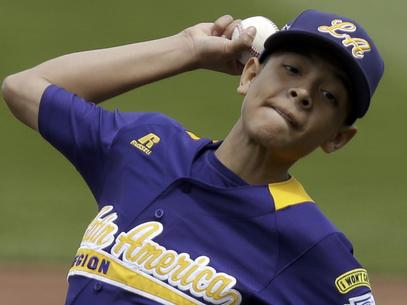 When his team needed him the most, Jean Mar Sanchez delivered.
Facing elimination on Monday after a humbling mercy-rule loss to Mexico just one day earlier, the team from Panama responded with a 12-0 drubbing of Canada, and Sanchez led the charge.
He drove in one run with a single in the top of the second inning and then blasted a three-run homer in the third that put the game away.
There's a good chance Sanchez will see time as a pitcher on Tuesday. He last took the mound on Thursday, pitching four innings to earn the win in the team's opening game.
Southeast: Trae McLemore, P/IF
Trae McLemore has accounted for 10 total runs in three games with seven RBI and three runs scored.
He absolutely owned Corpus Christi in the team's second contest, when he drove in six runs and scored twice on two hits—one of which was a grand slam, as noted by The Tennessean:
Grand slam. Trae McLemore makes the @SNashBaseball lead, 10-1, in the top of the sixth inning. He has six RBI. #LLWS

— The Tennessean (@Tennessean) August 17, 2013
A true power hitter, McLemore sometimes struggles with consistency at the plate, but when he is going strong, he's a true terror.
Additionally, this young man can be counted on to hit the mound in a pinch. Through three games, McLemore has made two appearances for a combined total of 1.2 innings.
Northwest: Dalton Chandler, P/SS
You know you've hit the big time when you make an appearance on SportsCenter's Top 10, which is exactly what happened to Chandler on Sunday, as noted by little league fan Riley on Twitter.
Such a sweet catch.
In addition to looking like a future Gold Glove winner, Chandler is a force to be reckoned with at the plate and on the mound.
Batting .455 with three RBI and five runs scored, Chandler has had a lot to do with his team's success on offense. He's also pitched in all three of his team's games, logging five innings of work, during which time he's given up just one run and has earned a 1-0 record.
Chandler can do it all, and he's been one of the most exciting players to watch at the Little League World Series.
Follow me on Twitter @JesseReed78.
This article is
What is the duplicate article?
Why is this article offensive?
Where is this article plagiarized from?
Why is this article poorly edited?