WWE Night of Champions 2013: Bold Predictions for Top Stars Following SummerSlam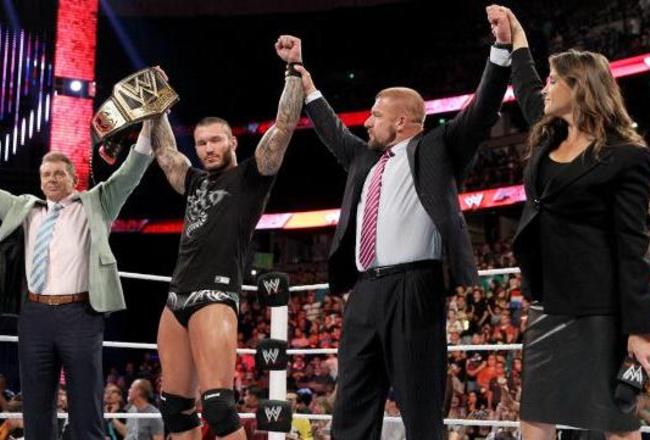 courtesy of wwe.com

With SummerSlam now in the books, the WWE Universe can now hold its breath until the next pay-per view, which will again showcase the upper echelon of the talent roster.

The aptly named Night of Champions will take place XXX in XXXX.

And while the company has lost former WWE champion and biggest draw John Cena for the foreseeable future due to elbow surgery, it blows a spot in the hierarchy of the company wide open. Many other superstars will now have the opportunity to take a step on to the main stage and prove their worth to both the company and the WWE Universe.
The Shield
courtesy of wwe.com

Rollins and Reigns seem to have some legitimate contenders to their tag team titles, as Big Show announced on Raw that he and Mark Henry would be challenging the team for them in the near future.
But the status of United States champion Dean Ambrose is completely up in the air at the moment.
His match with Rob Van Dam at SummerSlam had all the makings of the beginning of a feud, but now Van Dam appears to be the No. 1 contender for Alberto Del Rio's World Heavyweight title.
A possible opponent could be Dolph Ziggler, who now that his feud with AJ and Big E Langston seems complete, is without much a of a creative direction. Ambrose and Ziggler met briefly in the ring on Raw during the 3-on-1 showdown that the Shield had with the former World Heavyweight champion.
And it might be time for Ambrose to have a real clear cut enemy. Rollins and Reigns have both been involved in multiple feuds over the tag team titles, while Ambrose has been without a real threat to his title.
Ziggler provides a suitable option, with popularity and a championship resume to his credit.
Randy Orton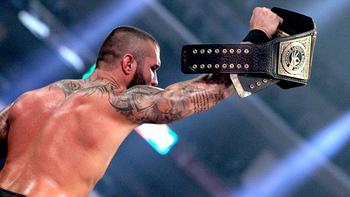 courtesy of wwe.com
Orton had not tasted champion glory since 2010. His win over Daniel Bryan was sneaky and deceptive, but what else should be expected from a viper? He struck fast and he struck hard.

It seems as if Orton will be a big piece of the company's puzzle going forward, but how long can the company keep the WWE title away from Bryan? With Bryan's overwhelming support from the WWE Universe, it seems as if Orton won't have a firm grip on his prize for long.

It stands to reason that Orton may lose it at Night of Champions, as it would be the first grand stage an opponent, likely to be Bryan, will have to snatch it away from him.

Orton has many positive attributes, namely experience and cunning. But his popularity has waned a lot in recent years. This is not 2009, and Orton is not the person to shoulder the weight of the company.
Alberto Del Rio
courtesy of wwe.com

Del Rio has held world titles in the company four times, and in every one of those reigns, he has never changed his style.
He is brutal, hard-hitting and aggressive. However, he is also sloppy and excitable. And in the years that he has been with the company, has almost always played the same role. His brief face turn was a change, but he quickly reverted back to his treacherous ways.
His attack on his former friend Ricardo Rodriguez resulted in him taking on a new charge in Rob Van Dam. It seems as if Van Dam is the new No. 1 contender to Del Rio's title, which he will likely defend at Night of Champions.
And as pressing as the need seems to be for Del Rio to lose the title to a more deserving and entertaining challenger, a 42-year-old Van Dam is probably not the person to defeat him.
Of course WWE brass are sentimental when booking their former champions in high profile matches (the Rock, Brock Lesnar and the Undertaker), so anything is possible.
CM Punk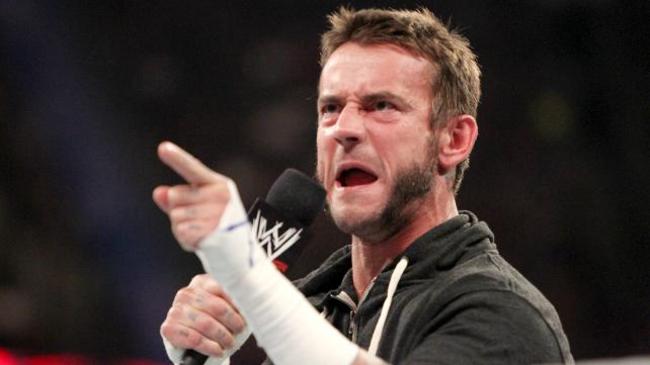 courtesy of wwe.com

Punk may claim to be the best in the world, but at the moment, he might also be the most driven.
In the absence of his possible target Paul Heyman, or even Brock Lesnar, Punk took his frustrations out on Heyman's new charge, Intercontinental champion Curtis Axel.
This could possibly lead to a showdown over the title sometime soon, with Night of Champions being the next high profile opportunity.
It also gives the company an opportunity to build up Punk's momentum, given that he lost his match against Lesnar at SummerSlam and was not able to secure a win in the Money in the Bank ladder match (won by Randy Orton).
For Punk, winning the title is not the goal. His sole purpose is to humble Heyman, his former best friend. Getting a win over Axel, a budding star, would just be icing on the proverbial cake.
Daniel Bryan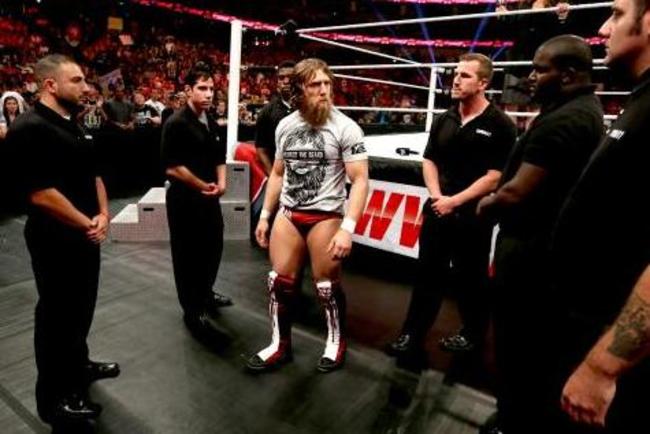 courtesy of wwe.com

Bryan's win over John Cena was not a fluke. As of this moment, Bryan is easily the most popular superstar on the talent roster, and that likely will not be subject to change over the coming months.

A title win over Randy Orton may come as soon as Night of Champions, but it might take longer. Watching Bryan chase the title could be one of the most exciting aspects of the next few months, until the inevitable moment when he finally does secure it.
And in that moment, no one will be able to argue with his shortcomings. All they will be able to do is call him champ.

The McMahon's can't keep the WWE title away from Bryan forever. Sure, they may put him through all kinds of trials and tribulations over an undetermined period of time, but in the end, he will be standing mid-ring as WWE champion.
Keep Reading