Should Paul George Develop His Isolation Game?
Use your ← → (arrow) keys to browse more stories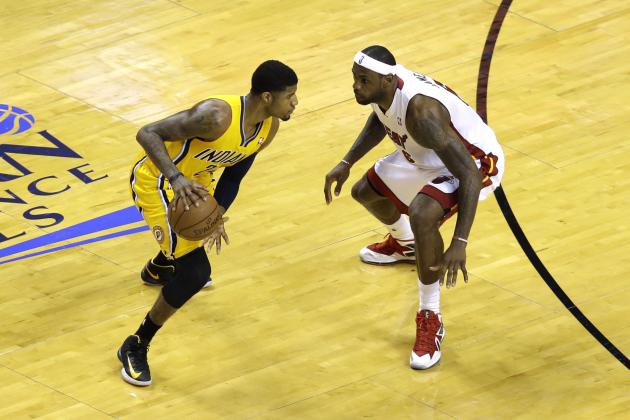 Robert Mayer-USA TODAY Sports

Paul George became a legitimate star last year, but the big weakness is that he struggles in isolation play. The Pacers had a lot of problems last year offensively (that randomly and amazingly disappeared vs. the Knicks and Heat), and at least some of it came down to their not having a go-to scorer to bail them out of "911" situations. The idea has been that George will develop those skills in time...