Projecting Cena's Return from Reportedly Scheduled Elbow Surgery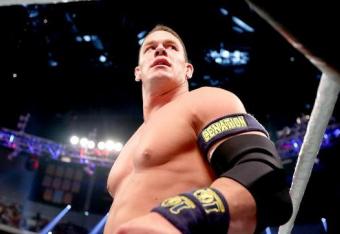 Cena at SummerSlam (from WWE.com)

Projecting when John Cena will return from surgery on his left elbow is going to be tricky.
When will Cena be medically cleared to wrestle?
No one knows.
As F4Wonline notes (via WrestlingInc.com), it seems the doctors won't even know until they open up the star and see the damage done. It could be weeks, it could be months. (Considering how truly frightening his elbow is looking right now, I'd guess months.) Cena was also banged up from the match with Daniel Bryan at Sunday's SummerSlam event.
As for when Cena will return to TV as an onscreen character? Well, depending on how things go, that could be very soon.
Sure, WWE could give him a much-deserved hiatus to heal up from his elbow injury and various other ailments. But it seems likelier that the company will make the call to bring him back as early as it can.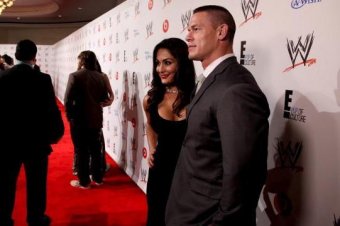 Why? Well, for one thing, the star has been the cornerstone of the company for so long that it's difficult to imagine WWE's flagship show without him.
But there are other issues. Simply put, his presence may be needed to help keep Raw—and its ratings—afloat. Cena is indisputably the company's top star and has been for most of the last decade.
The company has been largely built around him. It depends on him. Last autumn, the star took time off for elbow surgery, and ratings took a major tumble, even doing a disastrous 2.5 number, as Pro Wrestling Torch mentions. Unsurprisingly, the still-recuperating Cena was brought back the following week to aid the falling viewership.
As Cena gets older and more injury-prone, WWE has made a few attempts over the years to set up a replacement.
CM Punk was meant to be the Steve Austin-esque rebel babyface who could revive wrestling and make it cool again. Ryback was going to be the next Bill Goldberg. WWE even tried to sell Alberto Del Rio as a beloved Hispanic star in the Eddie Guerrero mold.
None of these moves panned out. And so Cena remains at the top of the company.
It's not like the 36-year-old is some Hulk Hogan figure, selfishly politicking to protect his spot and keep the younger talent down.
Can Raw cope without John Cena?
Cena's a professional who probably would happily step aside if a bigger star emerged. But no one has.
Can Bryan—screwed out of the title and now looking to face off against Randy Orton and Triple H—be a suitable replacement?
Well, he's shown promise. He's a great wrestler, a funny personality and immensely over with the crowd—his reaction at SummerSlam blew away anything else on the pay-per-view by far.
And he was given a clean victory over Cena. That has to be a good sign of WWE's faith in him.
There's no doubt that the company is hoping Bryan can take over from Cena. Cena, assuming he doesn't want to be called up to return to WWE as a character sooner than he'd like, probably is, too.
This article is
What is the duplicate article?
Why is this article offensive?
Where is this article plagiarized from?
Why is this article poorly edited?