Projections and Smart Feuds for Daniel Bryan After SummerSlam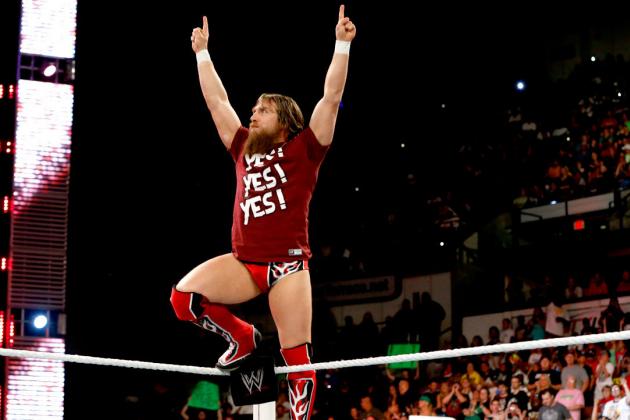 (Photo: WWE)
The confetti was still floating in the Staples Center by the time Daniel Bryan's WWE Championship reign was over.
Bryan ended SummerSlam on his back, minus the WWE Championship, betrayed and defeated. So what's next for The World's Toughest Vegan? How does WWE capitalize on his popularity and talent going forward?
Expect Bryan to channel his inner Rocky and get off the canvas stronger than ever.
Looking ahead to Night of Champions and beyond, here are projections for the rest of Bryan's 2013. A showdown with a snake, another shot at the top and a series of intriguing feuds await the short-lived WWE champ.
Begin Slideshow

»
The easiest prediction to make is that Daniel Bryan and Randy Orton will meet again.
Before John Cena selected Bryan as his opponent at SummerSlam, it was Orton who Bryan battled to prove himself worthy, to shed his self-imposed "weak link" image. That feud had seemed to die down, but Orton's actions on Sunday poured gasoline over that dying fire.
Bryan will be furious about Orton ruining the biggest moment of his career even though Bryan made use of a Money in the Bank briefcase to crush Big Show's dreams not all that long ago.
Orton's long-anticipated heel turn sets him up as the most hated man on the roster, making a perfect pairing for the company's most beloved star at the moment.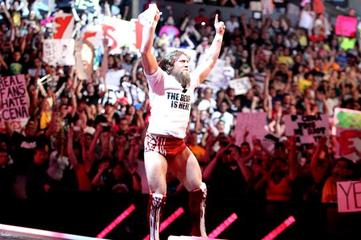 (Photo: WWE)
Daniel Bryan fans shouldn't fret. That momentary turn as WWE champ won't be his last.
WWE knows full well how popular Bryan is. One would have to be deaf and blind not to notice the signs, T-shirts and chants in support of Bryan. The company is just making us wait to experience the satisfaction of seeing Bryan celebrate without interruption.
The chase is better than the catch as Motorhead once said.
Bryan pursuing Orton, fending off his detractors and overcoming obstacles is going to be a fun ride. A more difficult journey back to the mountaintop will make his second WWE title win far more satisfying.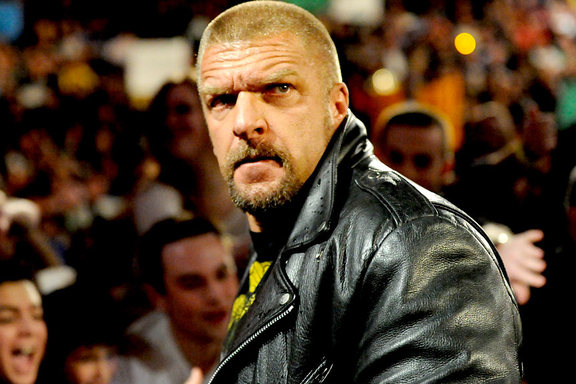 (Photo: WWE.com)
Daniel Bryan may turn into WWE's version of The Count of Monte Cristo, exercising revenge on his enemies one by one.
That means as he will be with Randy Orton, Bryan will be hungry to kick Triple H in the mouth.
A section of fans have long been tired of Triple H including himself in top storylines, but the fact is that he remains one of the biggest names in the business. Even in semi-retirement Triple H is a marquee star.
Bryan is capable of a great match with just about anybody on the roster, but a pay-per-view showdown with Triple H would be big news.
Bryan's resume has some victories to boast about including his SummerSlam win over John Cena. Taking down a future Hall of Famer like Triple H would go right next to that accomplishment.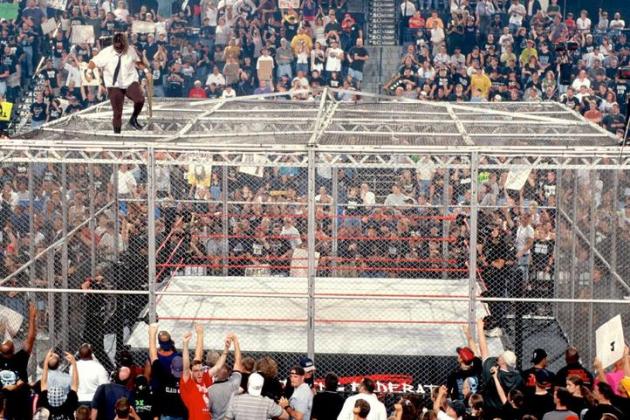 Hell in a Cell (Photo: WWE.com)
WWE has two pay-per-views before Hell in a Cell on October 27. Having Daniel Bryan and Randy Orton's rivalry intensify from now until then will lead to an explosion not to be missed.
Orton can continue to fend off Bryan as their fights grow more personal and more violent. Eventually the two will have no choice but to have one last battle for the WWE Championship inside the Hell in a Cell.
With Triple H likely to be involved, with Orton and Bryan's talents melded with their burning hatred, this has the chance to challenge for match of the year consideration.
Should Daniel Bryan manage a second WWE title win, choosing his next challenger is a huge decision.
The right rival can elevate a champion's reign and the wrong one can send it tanking. Antonio Cesaro is admittedly a risky pick, but one that would combine fantastic in-ring action with an interesting juxtaposition of characters.
Cesaro may be out of Zeb Colter's camp by this point and playing a spiteful, arrogant heel on his own. Either way, his size and smugness contrast well with Bryan.
Their incredible showing together during the WWE Raw gauntlet match is just a preview of what these two talents could do. Bryan can be the people's hero knocking off one hated rival at a time, Cesaro being just one of many.