Jack Wilshere: 5 Reasons the Arsenal Midfielder Is Set for a Stellar Season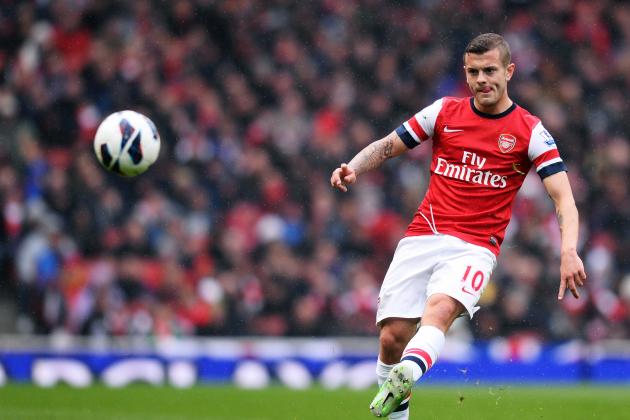 Mike Hewitt/Getty Images

Viewed by many as not just the future of the Arsenal midfield, but a beacon of hope for the North London outfit as they try to emerge from a period barren of silverware, Jack Wilshere has the weight of the world on his shoulders.
Okay, that world may just be the backing of one of football's biggest and most widely-supported clubs, but no big deal, eh?
Having gone through a couple of torrid campaigns riddled with injury, the 2013-14 season is the youngster's next big opportunity to live up to what's been expected of him for some time now.
And in that pursuit, Wilshere will deliver, more ready than ever to carry the Gunners' hopes and aspirations. Read on to find out why.
Begin Slideshow

»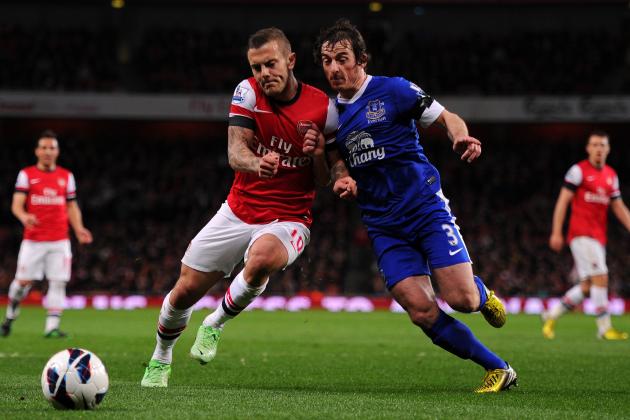 Michael Regan/Getty Images

Due to the prominence with which his ascension through the Arsenal academy was treated, Wilshere receives as much respect as even the older crowd favourites at the Emirates.
At the moment, the central midfield options aren't the strongest in Arsene Wenger's squad, so it's perhaps unsurprising to hear that the club are interested in Yohan Cabaye, per The Telegraph's Luke Edwards.
Mikel Arteta, Tomas Rosicky, Abou Diaby and Aaron Ramsey are all fine assets on their day but are hardly talented enough consistently to dislodge Wilshere's place in the team, given the faith placed in his ability.
As a result, Wenger is likely to give his finest youngster preference when it comes to positional favouritism, moulding a side around the playmaker rather than have him adapt for others' benefit.
Now 21 years of age, the midfielder is entering the phase of his development where he's in the right frame to repay that gesture better than ever, too.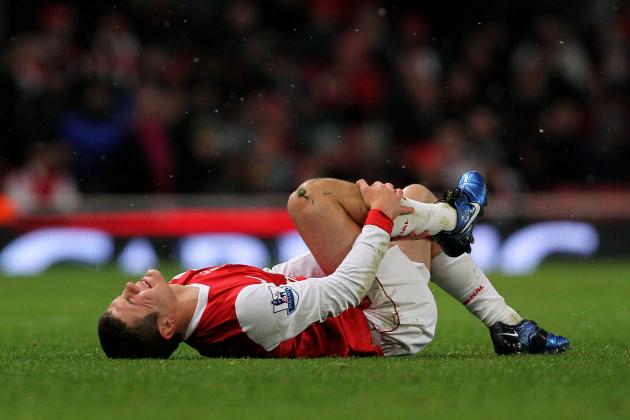 Clive Rose/Getty Images

Barely out of his teenage years, Wilshere's career has already had more than its fair share of setbacks, a string of ankle and foot injuries robbing the young prospect of the entire 2011-12 season.
Getting back into the groove of things, the 2012-13 campaign was Wilshere's chance to redeem himself after such a long time out of action and he delivered for the most part.
With that recovery now under his belt, the 2013-14 term promises to reveal only more of the Stevenage native's talent.
Often does it occur at this level that a player is forced into career submission, never able to recover truly from some sort of debilitating knock, forever associated with the term "what could have been."
However, Wilshere's last few months in the Gunners' first team have shown that he's fit and still the same player he was always looking likely to become as far back as 2010-11.
So long as those dreaded injuries are the only serious ones that Wilshere suffers for the foreseeable future, it would look like clean sailing ahead for the 21-year-old.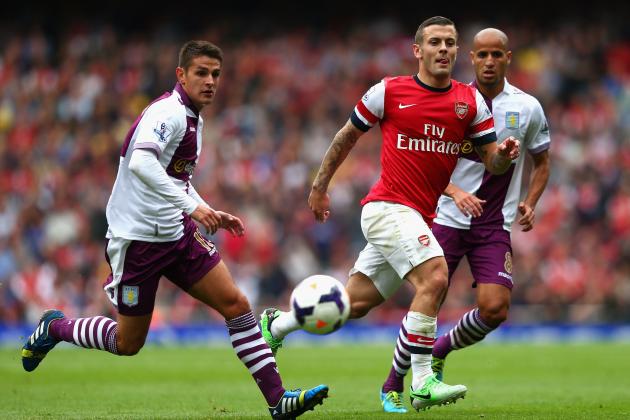 Clive Mason/Getty Images

Arsene Wenger's men may have crumbled to a 3-1 defeat at home to Aston Villa in their 2013-14 Premier League campaign opener, but that doesn't necessarily mean a bad day at the office was had by all.
In fact, Squawka statistics actually tell us that Wilshere claimed the highest performance score of any player that day (82), completing 90% of his passes, all of his tackles and pulling off two interceptions in the process.
It speaks volumes that even when things might be going against the London outfit, Wilshere is the one who can take the reins and steer his teammates to some success, however marginal, and regardless of his young age.
As long as the player—forever being pegged as a future long-term captain of the club—can maintain this individual standard, not much criticism can be justified going in his direction.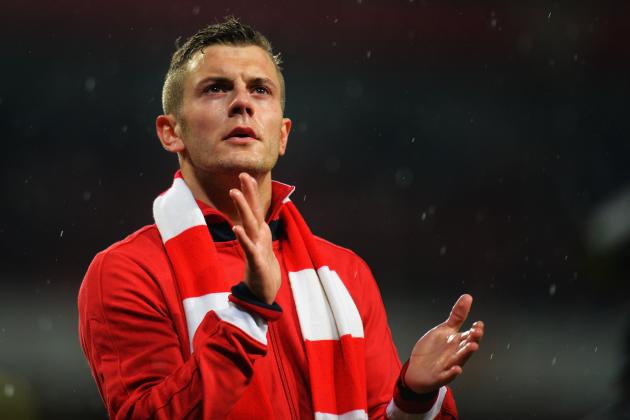 Shaun Botterill/Getty Images

As has already been touched upon here, there isn't a player more adored by the Arsenal faithful than No.10 Jack Wilshere, the best thing to emerge from the club's academy for some years.
When a side has that home-grown vibe around a self-produced star, it just adds that much more reason to get behind the individual and that's something that flows down from the stands and on to the pitch.
Wilshere will know as well as anyone just how much he's admired by those who come to watch him play week in, week out, and it can only result in self-improvement.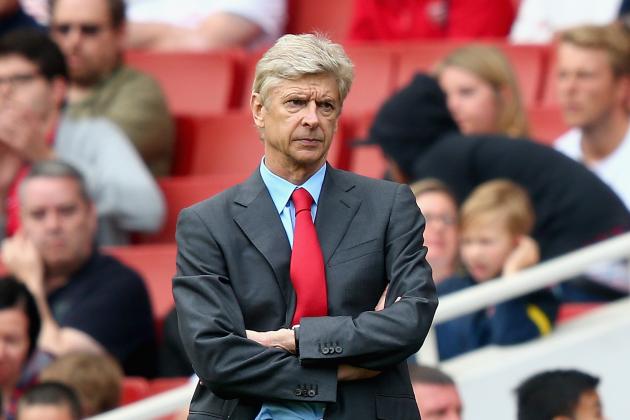 Clive Mason/Getty Images

So far this summer, Arsene Wenger is yet to spend a penny in the transfer market, free transfer Yaya Sanogo being the club's only acquisition.
In truth, the Gunners could do with a few new faces, something Wenger would appear to be aware of given that The Telegraph report the Frenchman as working "24 hours a day" to ensure new recruits are made.
One of the areas that the side are evidently looking to improve is central midfield but, in truth, Wilshere looks to benefit either way that pursuit ends.
Should the club bring in another central asset, eventually working well for the club, it's Arsenal's current midfield deputy who's likely to partner him for the majority of the campaign, bringing not just success to the Emirates but to Wilshere on an individual scale.
However, should no signings be made in that area, Wilshere will remain the primary option in the position and is likely to continue to stand out as a result.
In short, Arsenal's youngster looks set to make out for the better whichever way one looks at it.