The 2013 Solheim Cup came to an end Sunday, and there were some major takeaways from Europe's dominant victory.
Both teams can learn from their performances. It's going to be tough for the United States to find positives, but there were some promising signs from the players on the squad.
The weekend started off with Europe dominating and getting out to a huge lead through two days. A solid final day easily wrapped up the victory by a final score of 18-10.
Solheim Cup 2013

| | | |
| --- | --- | --- |
| USA Points | Day | Europe Points |
| 3.0 | Day 1 | 5.0 |
| 2.5 | Day 2 | 5.5 |
| 4.5 | Day 3 | 7.5 |
LPGAScoring.com
Here are the key takeaways from this year's event.
USA No Longer Dominates Tournament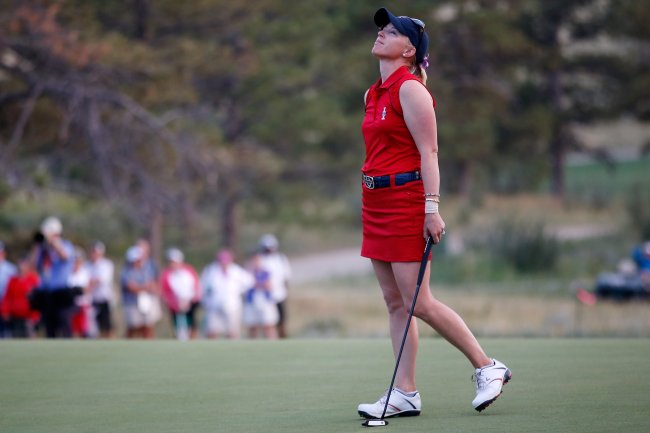 Chris Graythen/Getty Images
As the final score might indicate, the United States was never really in this tournament. They had opportunities to make things interesting, but they ultimately couldn't pull through.
According to the Associated Press via ESPN.com, the eight-point loss was the worst in the history of the event.
Team USA had a chance to win the last Solheim Cup, but an injury to Cristie Kerr on the final day made it tough for teammates to capture the title. This year's event never got that close.
After sweeping the fourball session on Saturday, Europe was all but guaranteed victory. It needed 3.5 points on the final day and easily got them.
The United States came into the event with an 8-4 lead in the series, so history suggested the Americans were primed for a successful weekend.
Europe had never won back-to-back Solheim Cups or won on American soil. It can now cross both achievements off its list after its dominant performance at Colorado Golf Club.
Europe's Future Looks Bright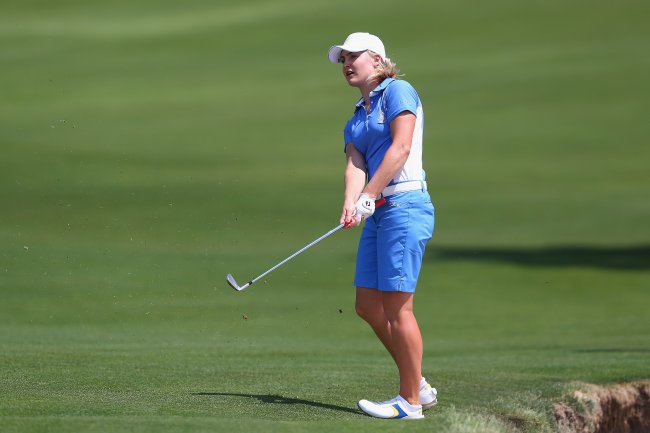 Andy Lyons/Getty Images
One great sign for Europe is how well its young players performed.
Charley Hull was a major part of her team's dominant weekend. She took part in the sweep of the Americans on Saturday, but her outing on Sunday may have been even more impressive.
She was able to take down her opponent, Paula Creamer, with relative ease. Her 5 and 4 victory early in the day recorded the first point for her team and inched the Europeans closer to a title. Creamer came into the weekend with a career mark of 11-3-5 in the event. The rookie didn't back down from her competition, though.
Oh, and Hull is only 17 years old, which made her the youngest player in Solheim Cup history.
She didn't get nervous and went 2-1-0 on the weekend. With Hull's breakout performance, Europe should be able to keep playing well in the Solheim Cup.
Europe's six rookies went a combined 12-5-2 in the tournament, but Hull was clearly the biggest story of the group.
Young Talent Gives USA Hope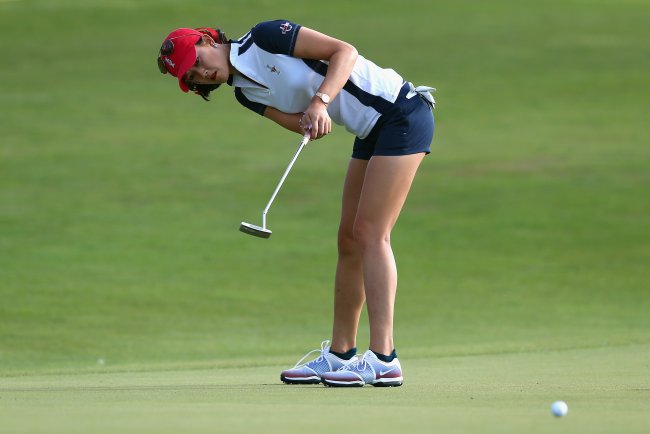 Andy Lyons/Getty Images
The United States didn't get a big performance from a rookie like Europe got from Hull. It did, however, see promising outcomes from some of its younger players.
Michelle Wie had a lot of pressure on her. She was a controversial captain's pick, but she had a solid three days. Yes, her opponent clinched the victory against her by going 1-up, but it shouldn't overshadow one of the team's bright spots.
The 23-year-old went 2-2-0 to improve her career record to 6-5-1. It isn't a great record, but it is promising.
Lexi Thompson struggled in the fourball sessions. The 18-year-old went 0-2 in fourball play but topped Caroline Masson on Sunday.
Brittany Lang, who is 27, was the best player on the team. She went 3-1 in the Solheim Cup and could be a key part of the team in the future. She isn't as young as Wie or Thompson, but she still has plenty of good years left.
*All results are courtesy of LPGAScoring.com