5 Most Marketable Players in La Liga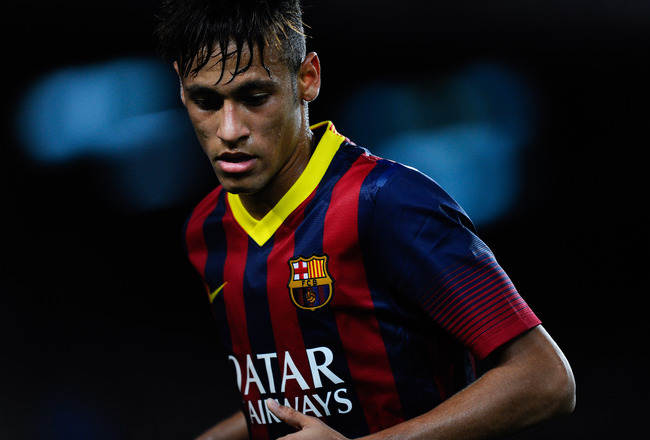 David Ramos/Getty Images
La Liga is home to the most exciting footballing talent this world has ever seen. From scintillating rivalries to goal-scoring gluts, the division provides mouthwatering material on a regular basis.
But it is the stars that make it shine. Fans around the globe can follow not only teams, but individual players and their careers. In turn, these players provide more than just their athletic ability. Footballers have reached celebrity status, and media accessibility has enhanced this notion.
When a club buys a player, they purchase more than just his services on the pitch. They obtain a personality and an image—things that can translate into jersey sales and sponsorship deals worth millions.
Here are five of La Liga's most-marketable men.
5. David Villa, Atletico Madrid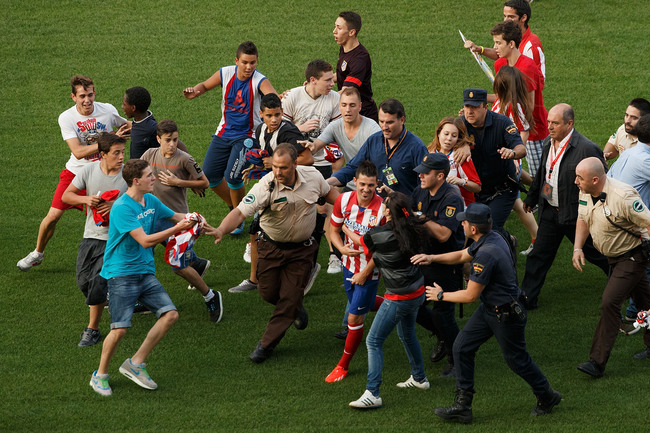 Gonzalo Arroyo Moreno/Getty Images
David Villa has spent his entire career in La Liga, but his fame extends far beyond Spanish borders.
The striker's exploits with the national team and his Champions League triumph with Barcelona make Villa a household name. With La Roja he has scored 53 goals—good enough for best all time.
His goal-scoring record has remained strong his entire career, though his best spell came with Valencia where he tallied 108 goals in 166 appearances. The forward has now moved into the welcoming arms of Atletico Madrid, where he will look to fill the hole left by Falcao.
Villa's edgy look and consistent performances have landed him in advertisements across the world. Sponsors like Adidas and Big Cola have used the player's image to enhance their brand and expand their image. With more goals on the way in Madrid, Villa is a safe bet for any potential marketing campaign.
4. Xabi Alonso, Real Madrid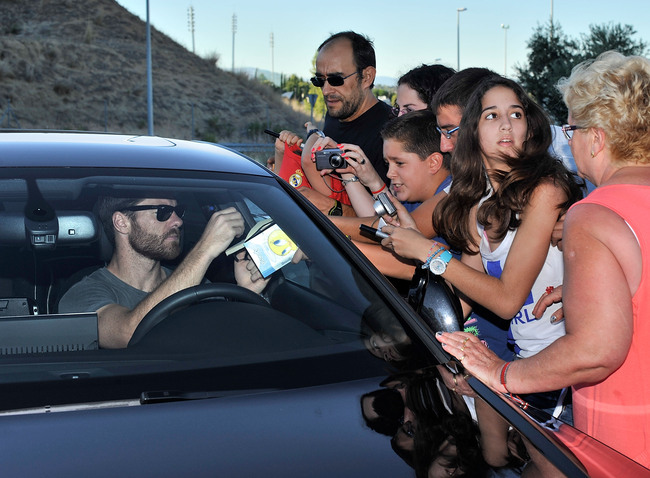 Gonzalo Arroyo Moreno/Getty Images
Mr. Alonso is Mr. Cool.
The Spanish midfielder patrols the center of the pitch for Real Madrid, transitioning the team from defense to attack with ease. Alonso is always searching for the key pass to unlock the opposition and is capable of launching a precise ball from anywhere on the pitch.
When he isn't busy dropping dimes for Madrid, Alonso dabbles in the world of high fashion. The former Liverpool man has featured in Vanity Fair, Esquire and DTlux magazines. His intimidating stare and chiseled jaw endear him to fans and fashion experts in Spain and abroad.
3. Lionel Messi, Barcelona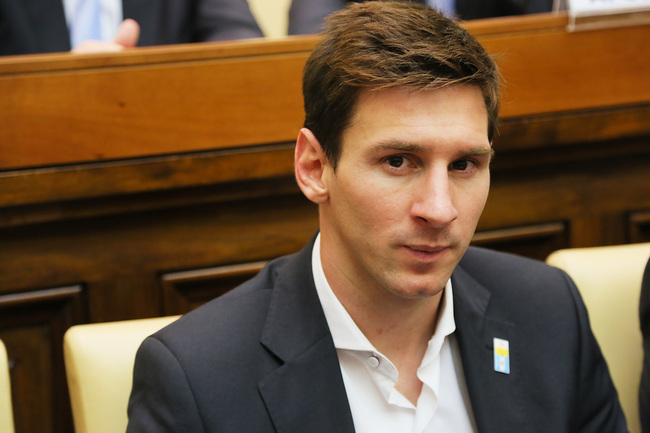 Ernesto Ruscio/Getty Images
What's a surefire way to become one of the most-marketable athletes alive? Become the best footballer the world has ever seen.
Messi's goal-scoring record is absurd. Beyond absurd. It borders on incomprehensible.
In the past five seasons—including the current one—Messi has scored 163 goals in just 138 appearances. Think about that.
Quite admirably, the diminutive Argentinean has been relatively soft-spoken and humble, despite being worshipped by fans across the globe. His reserved attitude is an anomaly in the footballing world, but is widely respected.
He is the poster boy for Adidas and has featured on the cover of both the Pro Evolution Soccer and FIFA video game series.
2. Ronaldo, Real Madrid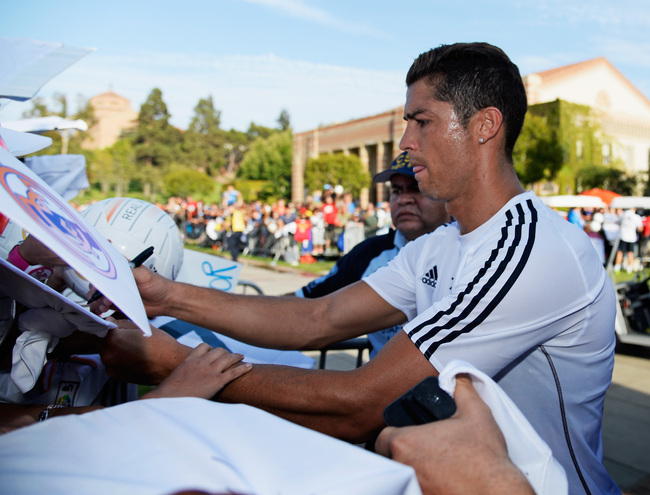 Kevork Djansezian/Getty Images
Cristiano Ronaldo burst onto the world stage as a teenager, and quite frankly he hasn't left. The forward typifies many aspects of marketability both on and off the pitch.
His goal-scoring exploits immediately catch the eye. Ronaldo is one of the best finishers the world has ever seen, and the Portuguese captain does it with style. From step-overs and feints to 35-yard free-kicks, Real Madrid's star man knows how to capture the crowd's attention.
His flamboyant style on the field is replicated in his personal life. Whether it be dating supermodel Irina Shayk or throwing out the first pitch for the Dodgers, Ronaldo is not afraid of the spotlight.
These characteristics have appealed to marketing agents salivating over the use of his image. He has modeled for Armani and is currently sponsored by Castrol, Konami and Nike to name a few. Despite ranking as one of the highest-paid athletes in the entire world, nearly half of Ronaldo's income comes from sponsorship deals.
1. Neymar, Barcelona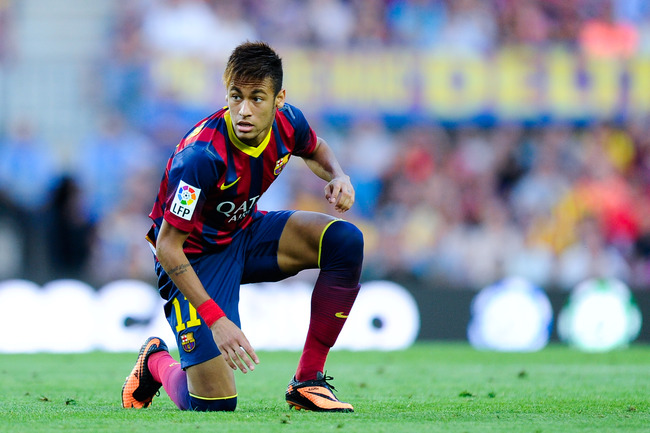 David Ramos/Getty Images
The skillful Brazilian is already a household name, despite having played just one competitive game in Europe so far.
Neymar seemingly has it all. At just 21 years of age, the forward boasts an incredible record of footballing accomplishments—yet his potential is vast. Teaming up with Lionel Messi at Barcelona, the wiry front man will try to put the Catalan club on top of Europe once again.
His footballing prowess is surpassed only by his celebrity fame. Neymar is adored in Brazil. Though he received lucrative offers from European clubs the past several years, the young talent repeatedly decided to remain with Santos until this summer. The boy's popularity has soared along with his eccentric celebrations.
Neymar is young, fun and full of joy. He is a marketer's dream. Oh, and he is always dancing.
Keep Reading