South Carolina Football: Game-by-Game Schedule Predictions for 2013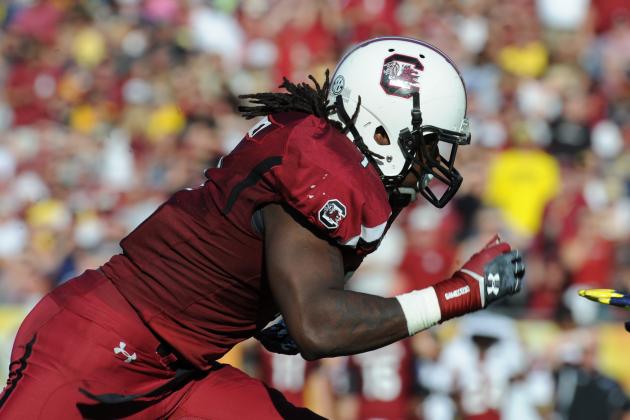 Al Messerschmidt/Getty Images

The South Carolina Gamecocks have their eyes set on contending for a national championship in the 2013 college football season.
With an explosive offense and a stingy defense, the Gamecocks have the talent as well as the coaching to put together a special season.
To go along with a great team, South Carolina has a favorable schedule in 2013. The Gamecocks do not have to play against other potential top SEC teams such as Alabama, LSU and Texas A&M until a possible showdown in the SEC Championship Game.
While the schedule is favorable, South Carolina still has a few tough games against North Carolina, Georgia, Florida and Clemson.
Here are game-by-game predictions for South Carolina's 2013 football season.
Begin Slideshow

»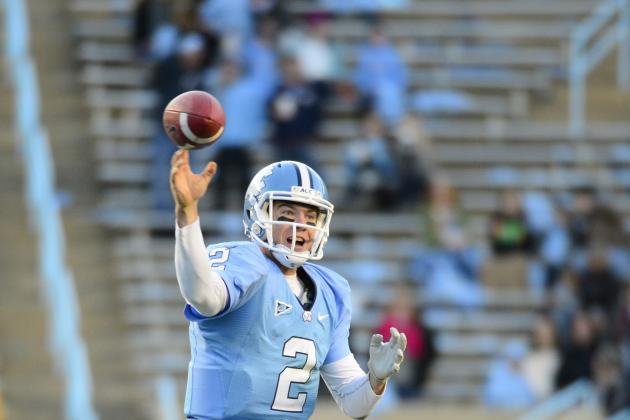 USA TODAY Sports

North Carolina is an above-average football team who thinks it has a real chance of knocking off South Carolina at Williams-Brice Stadium.
The Tar Heels are an offensive-minded team that can really put up points, though South Carolina will be a tough defense to score against.
The Gamecocks' defensive front, led by Jadeveon Clowney, is too much for the Tar Heels' offense to handle.
On the other side of the ball, South Carolina's offense is too versatile for North Carolina to slow down.
South Carolina will not allow its goal to slip away by losing in the first game of the season, especially in a battle between the Carolinas.
The Gamecocks will ride their great defense to victory No. 1 of 2013.
South Carolina 31, North Carolina 17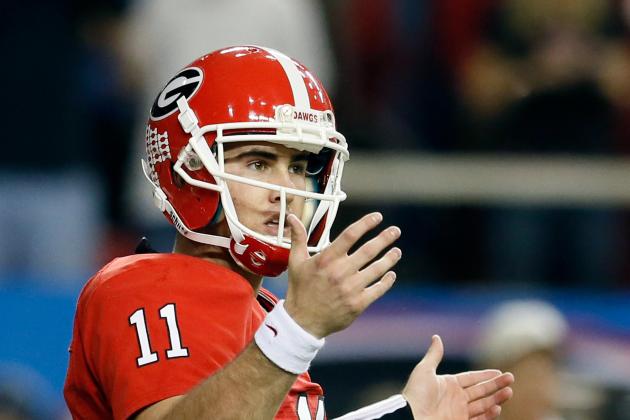 Kevin C. Cox/Getty Images

South Carolina embarrassed Georgia last season with a 35-7 thrashing of the Bulldogs.
Quarterback Aaron Murray opted to return for his senior year and will be motivated to lead his team to victory.
Unfortunately for Murray, the Gamecocks will get the best of him and the Georgia Bulldogs once again.
South Carolina head coach Steve Spurrier has the upper hand on Georgia head coach Mark Richt. Coaching means a lot in big games.
The South Carolina offense will come out guns blazing and light up the scoreboard despite playing in the hostile environment of Sanford Stadium.
A couple of early passing touchdowns and the ground-and-pound run game of Mike Davis and Brandon Wilds will leave Georgia playing catch-up all game long.
South Carolina 41, Georgia 24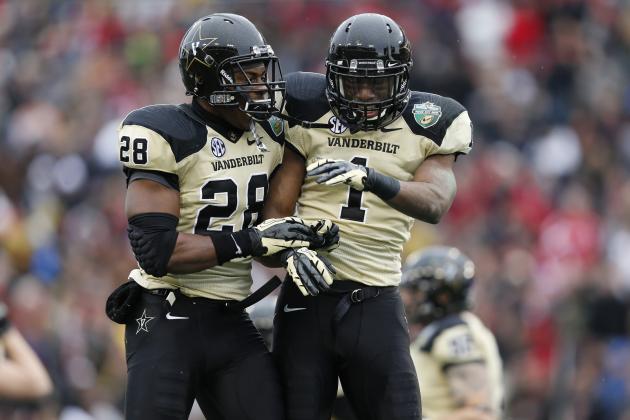 Joe Robbins/Getty Images

Vanderbilt is gradually improving as a formidable opponent in the SEC.
While the Commodores are on the rise, they are still far behind the play of South Carolina.
South Carolina will win this game easily, though Vanderbilt will find a way to steal some wins against other SEC opponents.
Every aspect of the Gamecocks' team is too much for Vanderbilt to handle, and they will pick up the victory with relative ease.
South Carolina 35, Vanderbilt 10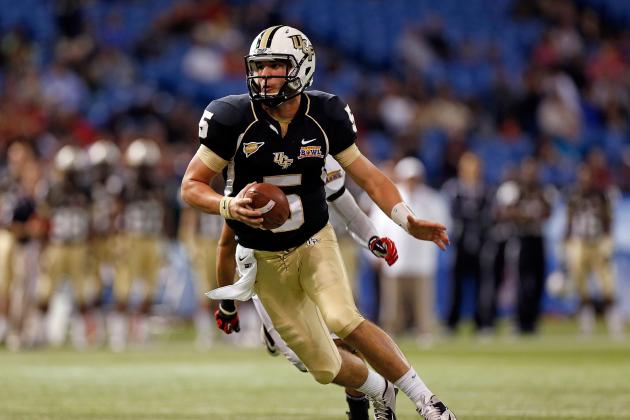 J. Meric/Getty Images

Central Florida is no slouch of an opponent.
The Knights finished last season with a record of 10-4 and run a fairly balanced offense that can chew away at most defenses.
UCF generally plays against lower competition than the likes of South Carolina, but it knows how to step up in big games.
South Carolina will be too much for Central Florida, but the game will be a bit closer since it is a road game for the Gamecocks.
The Knights' defense will slow down the Gamecocks' offense to an extent, but it will be nowhere near enough to knock off one of the nation's top teams.
South Carolina 28, Central Florida 13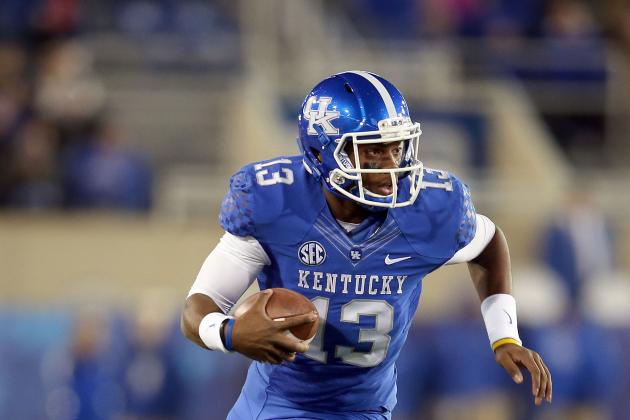 Andy Lyons/Getty Images

Kentucky is at the bottom of the SEC after going 0-8 in conference play during the 2012 season.
The Wildcats are a basketball powerhouse, but they are still very far from being relevant in football.
As one of the conference's pushovers, South Carolina will jump out to an early lead, go up by four scores and then bring in the substitutes.
The Gamecocks will move to 5-0 with their win over the Wildcats.
South Carolina 45, Kentucky 7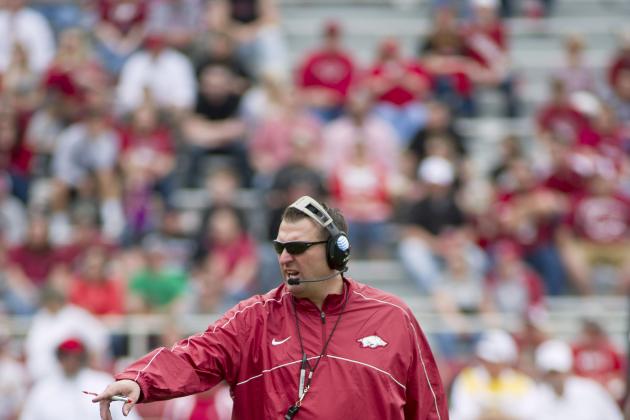 Beth Hall-USA TODAY Sports

Former Wisconsin head coach Bret Bielema takes over an Arkansas team that turned into a total mess last season thanks to Bobby Petrino's scandal and the team's mediocrity in all aspects of the game.
Bielema is a great coach who had great success at Wisconsin over the years.
Now, Bielema has a huge challenge ahead of him. He needs to reorganize and rebuild the Razorbacks as they attempt to recover from the woes of 2012.
In due time, Arkansas will be a feared opponent, but it is no match for South Carolina in 2013.
The game is on the road, and Arkansas can be a tough place to play, but South Carolina is far too good of a team to slip up on the road against the Razorbacks.
South Carolina's offense will rack up the yards and scores to bury the Razorbacks.
South Carolina 31, Arkansas 20
Randy Sartin-USA TODAY Sports

Tennessee lost quarterback Tyler Bray and wide receiver Cordarrelle Patterson to the NFL, leaving the Volunteers slim on talent on offense.
If Tennessee had returned some of its key players, then the Volunteers would have stood a fighting chance at beating the Gamecocks.
A win over South Carolina would be a major step toward Tennessee returning to high status amongst the SEC teams, but it will have to wait past 2013.
The Gamecocks' defense will be at its best against the Volunteers and will not give up a touchdown.
Connor Shaw will show his leadership in the middle of a three-game road trip and carry his team to victory. Clowney will also pick up a pair of sacks.
South Carolina wins this road game with ease.
South Carolina 38, Tennessee 13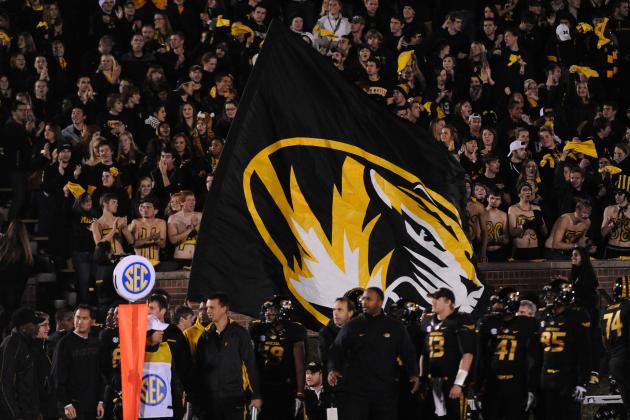 Dak Dillon-USA TODAY Sports

Missouri struggled in its first year in the tough SEC and will struggle again in 2013.
Year two of SEC play will not be very nice to the Tigers, especially when they play against South Carolina.
Missouri's bright spot is quarterback James Franklin, who has big-time potential but has yet to live up to it. Franklin is big, strong and has the skills to be successful. He will help Missouri contend with the Gamecocks for some of the game.
South Carolina's secondary will need to lock down Missouri's passing game led by Franklin. The Gamecocks' defensive backs will be up to the challenge and will give up a few scores, but ultimately will make the big plays.
Franklin will throw for two scores, but also throw three interceptions.
Shaw and Thompson will see action in this game and combine for four passing touchdowns, while Mike Davis will pick up another on the ground.
South Carolina gives up some points to Missouri, but goes on to win this game.
South Carolina 41, Missouri 21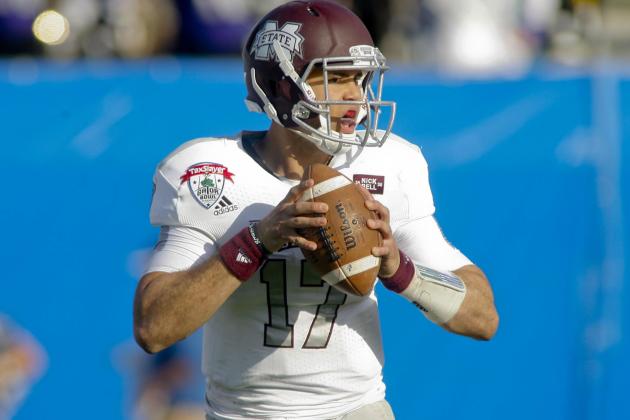 Phil Sears-USA TODAY Sports

Mississippi State is a tough, hard-nosed football team and has the perfect position in the South Carolina schedule to spoil what could be a magical season for the Gamecocks.
The Bulldogs have an efficient offense that utilizes a good passing attack and a downhill running game.
To go along with a solid offense, Mississippi State has an above-average defense.
The Bulldogs had a quick start to 2012, but struggled when playing against top-ranked teams.
South Carolina will be set up for a "trap" game after the three-game road trip and one week away from a showdown with the Florida Gators.
The Gamecocks will play slower than usual and fight to win a close game. Spurrier's coaching and the home crowd at Williams-Brice Stadium will help this team defeat a good Bulldogs squad.
A late touchdown pass from Connor Shaw to one of the tight ends will seal the deal as the Gamecocks win a nail-biter.
South Carolina 27, Mississippi State 20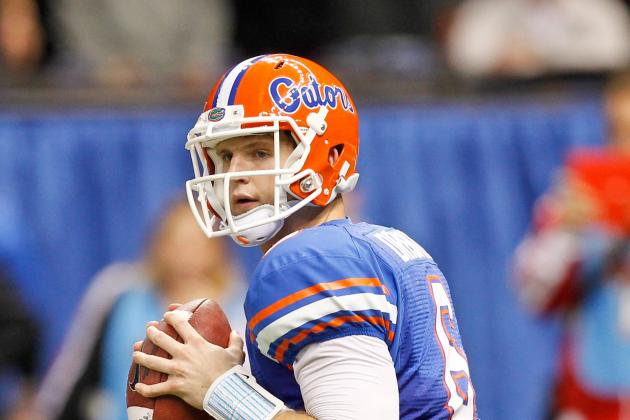 Derick E. Hingle-USA TODAY Sports

Florida had a very good 2012 season despite losing to Louisville in embarrassing fashion.
The Gators pose the biggest threat of the season to South Carolina, and they will do everything in their power to hand the Gamecocks a devastating loss.
Both of these teams know how important this game will be. The winner takes the SEC East, while the loser misses on the SEC Championship Game and maybe more.
Home-field advantage means everything in this matchup because Florida has the defense to stop the offensive power of South Carolina.
Spurrier and his players will have the crowd going wild, especially on the big plays.
SEC games do not get better than this one in 2013.
South Carolina will win a close low-scoring slugfest full of big hits and defensive intensity.
South Carolina 20, Florida 18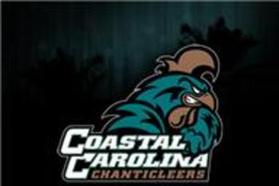 (via CarolinaLive.com)
South Carolina will have the SEC East locked up with its win over Florida, so now the Gamecocks must remain focused and take down Coastal Carolina before the matchup with in-state rival Clemson.
Coastal Carolina poses zero threat to South Carolina, who will hold a top-three ranking and a record of 10-0 entering the home game with the Chanticleers.
This is an easy victory for the Gamecocks, who will jump out to a big lead and play the backups.
This team will need the rest before the Clemson game.
South Carolina 52, Coastal Carolina 7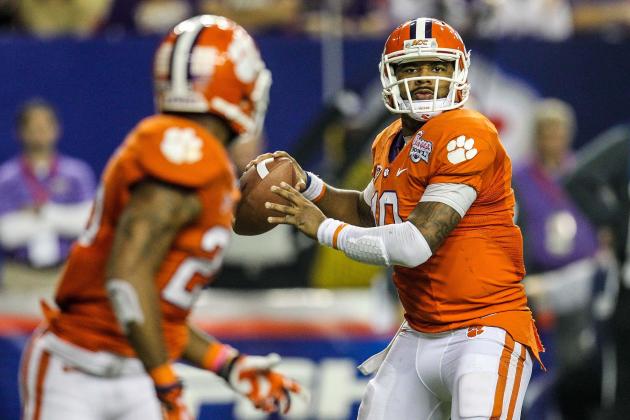 USA TODAY Sports

Clemson is lucky to have star quarterback Tajh Boyd back for his senior year.
Boyd is an impressive talent who has the arm and agility to wreak havoc on most defenses.
South Carolina's defense is not like most defenses, especially in the final week of the season.
All of the early-season questions about the Gamecocks' defense will be silenced, as this will be one of the best defenses in the country at this point of the season. With just one game to go before the SEC Championship Game, the defense will be extremely motivated to shut down the Clemson offense completely.
Clowney will be a menace and chase down Boyd all game long.
Clemson will keep the game close at the half, as it will be a defensive battle until South Carolina's offense turns it on and leads the Gamecocks to an undefeated regular season.
South Carolina 30, Clemson 21
With a 12-0 record and a berth in the SEC Championship Game, South Carolina will have done everything to earn the chance to play for a BCS National Championship.
The Gamecocks will be in perfect form to accomplish their goals.
2013 has the potential to be a special year for South Carolina, one that will go down in the record books.