Every SEC Team's Biggest Competitor for Their Top 2014 Recruit Target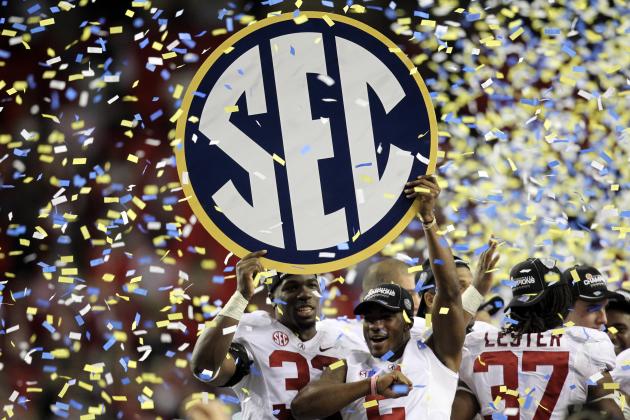 USA TODAY Sports

SEC teams have competitors at every turn on the recruiting trail. The Southeast is an awesome hotbed of talent, so the conference's programs routinely tussle over prospects.
However, the SEC also has to worry about non-SEC schools such as USC, Ohio State, Texas, Clemson, Notre Dame and Florida State coming into SEC territory to pluck a recruit. It is not easy for SEC schools to sign their top recruiting target, as he's likely to be several other schools' top target as well.
This year, for example, one program wants to keep a defensive end inside its state, but has to deal with another premier school that wants him. Another program wants to keep an elite running back away from a rival, while an upstart school has to fend off an in-state rival for a defensive tackle.
Player evaluations are based on review of tape at Scout.com, Rivals, 247Sports and ESPNU.

Begin Slideshow

»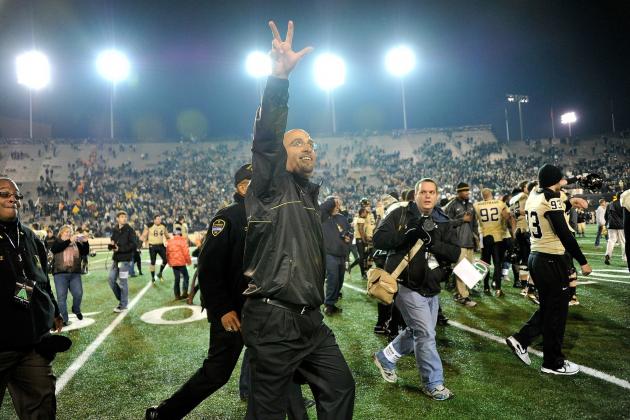 Frederick Breedon/Getty Images

Top Target: Nyles Morgan, LB
Morgan is a 4-star linebacker who stands 6'2" and 228 pounds. He is from Illinois, but appears to want to play in the SEC, as his main two schools are Vanderbilt and Ole Miss, according to Derek Tyson of ESPNU (subscription required).
Head coach James Franklin has upgraded the Commodores' talent level, but must continue to land quality recruits. Signing Morgan would help his defense, but Ole Miss stands in the way.
Scott Halleran/Getty Images

Top Target: Myles Garrett, DE
A 5-star defensive end, Garrett is a stud on the defensive edges. He can fire upfield at the snap, bend around a blocker and burst to finish on a quarterback.
Garrett is a coveted recruit, ande the Aggies face competition from Oklahoma and TCU, according to 247Sports. It would be a surprise if he did not end up in College Station, but the Sooners and Horned Frogs will put pressure on Texas A&M.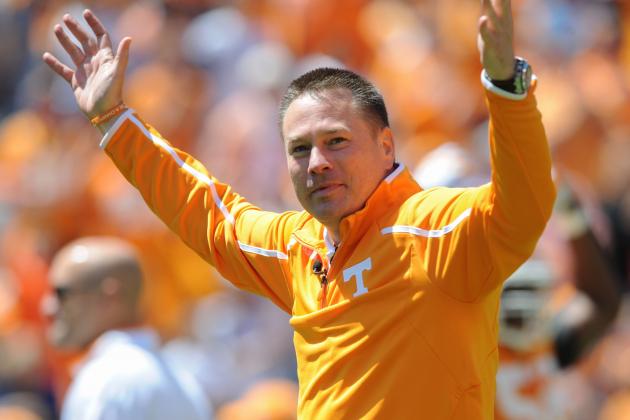 Randy Sartin-USA TODAY Sports

Top Target: D.J. Smith, CB
The Vols are working on perhaps their best recruiting in class in several years. However, they would like to add several more great talents before the end of this recruiting cycle.
Smith is a 4-star cornerback who loves to come off the perimeter to support the run. He is a physical player who stands 6'1" and 191 pounds.
Clemson is Tennessee's biggest competition for him, per 247Sports.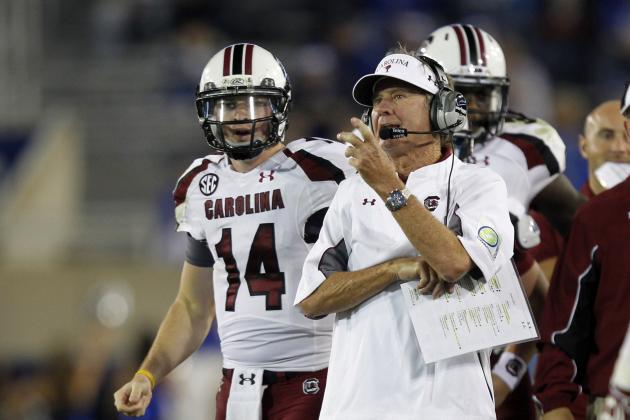 John Sommers II/Getty Images

Top Target: Donell Stanley, OG
A powerful blocker in the trenches, Stanley is a 6'4", 327-pounder who could be a dominant guard in the SEC. He has good quickness at the snap, and his strength allows him to maul defensive linemen at the point of attack.
The Gamecocks appear to be in the lead for the 4-star recruit, but Clemson, North Carolina and Alabama are still in the hunt, according to 247Sports.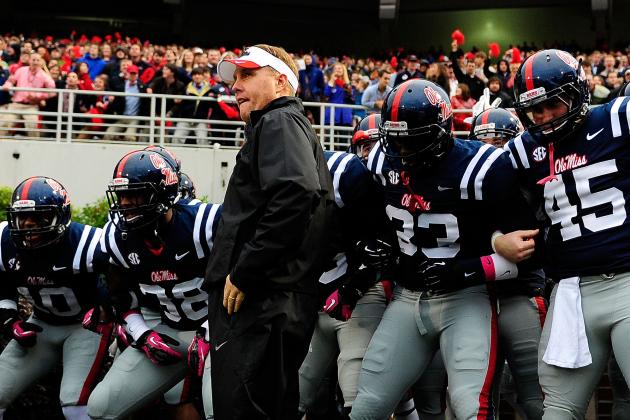 Stacy Revere/Getty Images

Top Target: Elisha Shaw, DL
Shaw, a 4-star prospect who is one of the strongest defensive linemen in the country, can play end or tackle depending on the scheme.
He would be a huge coup for the Rebels. Having 2013 signee Robert Nkemdiche outside at end and Shaw inside at tackle would be a headache for SEC offenses.
However, the Rebels must not get too excited, as Georgia and Alabama also really want Shaw, according to 247Sports.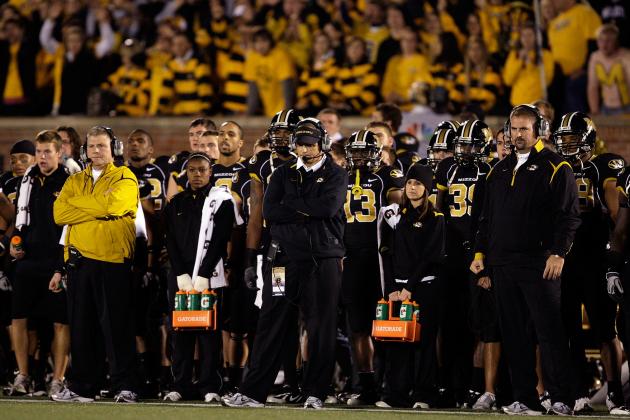 Jamie Squire/Getty Images

Top Target: Markel Smith, RB
A 3-star prospect, Smith has the potential to be a hammer as a 5'11", 210-pound running back. He has good quickness for a thicker runner, flashes adequate elusiveness and can finish runs with power.
He would bring a different dimension to the spread offense that Missouri runs under head coach Gary Pinkel. However, Smith also likes Iowa, per 247Sports.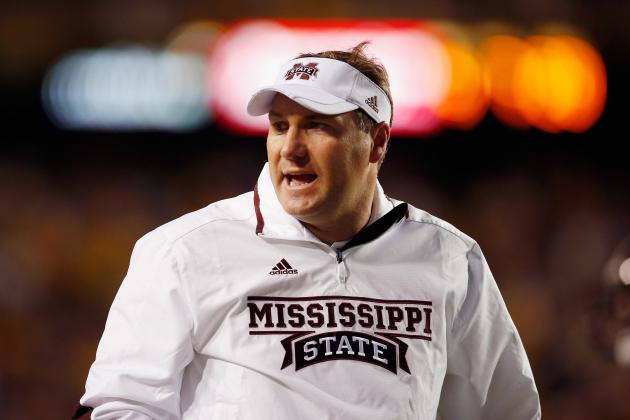 Chris Graythen/Getty Images

Top Target: Jesse Jackson, WR
Jackson, a 6'2" and 195-pound receiver, has explosive speed, having shown the ability to get even with a cornerback quickly and a burst to immediately threaten safeties.
A 3-star prospect, Jackson has big mitts, as he snatches passes out of the air and flashes solid run-after-catch skills. He is a priority recruit for the Bulldogs, but Ole Miss and Alabama are also in the mix, according to 247Sports.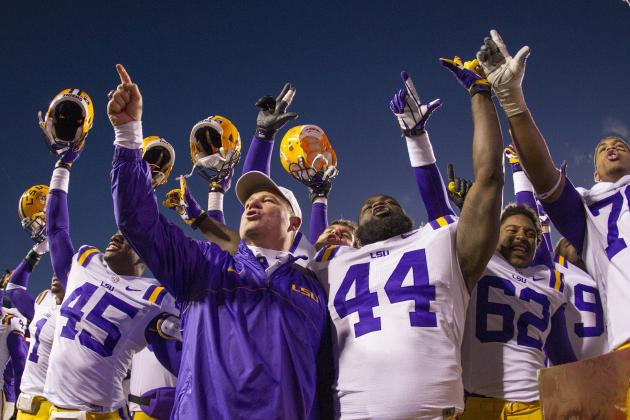 Wesley Hitt/Getty Images

Top Target: Leonard Fournette, RB
The Tigers desperately want Fournette, as he would immediately start at running back. He is a 6'1", 226-pound beast who has good speed, power, instincts and vision.
Fournette is a rare prospect with special talent, which has attracted many major programs. Although the 5-star running back is expected to sign with LSU, Alabama remains the Tigers' biggest competition for him, according to 247Sports.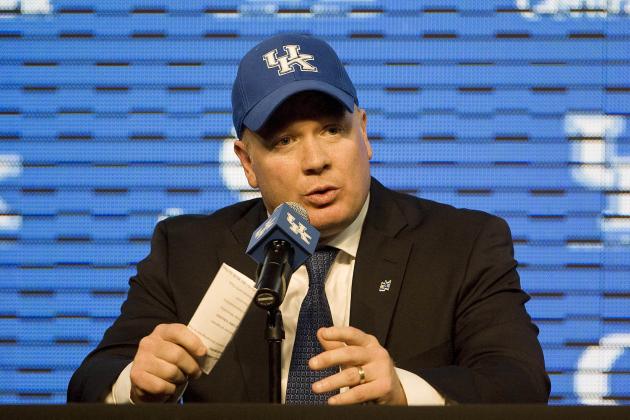 Mark Zerof-USA TODAY Sports

Top Target: Matt Elam, DT
Elam is a defensive tackle with amazing size at 6'6" and 350 pounds. His strength and power allow him to power through blockers and bully his way into the backfield.
Head coach Mark Stoops is a former defensive coordinator who understands that SEC football games are won in the trenches, so the 4-star Kentucky defensive tackle is a priority prospect.
Alabama is Stoops' biggest competition, per 247Sports, but also keep an eye on Louisville and Ohio State.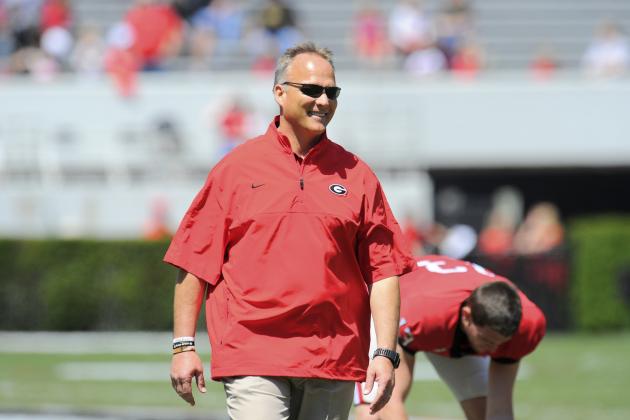 Dale Zanine-USA TODAY Sports

Top Target: Lorenzo Carter, DE
Carter is the best player in the Peach State, which means Georgia has its sights set on him. He is a terrific athlete who is 6'5" and 232 pounds.
Carter, who is a 5-star recruit, has the explosiveness to jump on top of blockers and the reach to make plays that cannot be made by other talented defensive ends. Alabama and Florida are the Dawgs' main obstacles for Carter, according to 247Sports.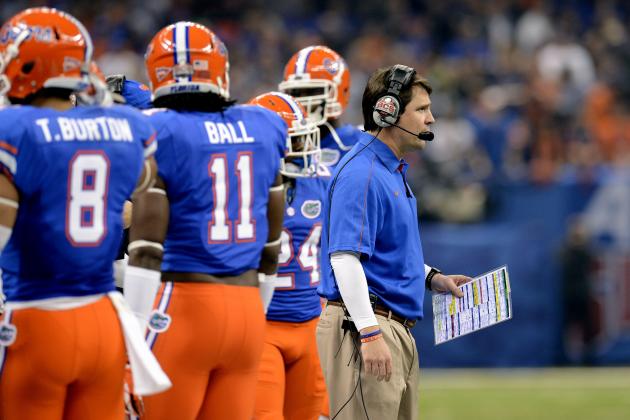 USA TODAY Sports

Top Target: David Sharpe, OT
Sharpe is a 5-star left tackle recruit with limited experience who has a ton of potential. He is 6'6", weighs nearly 290 pounds and possesses excellent athleticism.
He can mirror rushers in space, slide well and doesn't get beat when setting up deep in the pocket. Florida is expected to sign him, but Alabama and Georgia are on his mind, per 247Sports.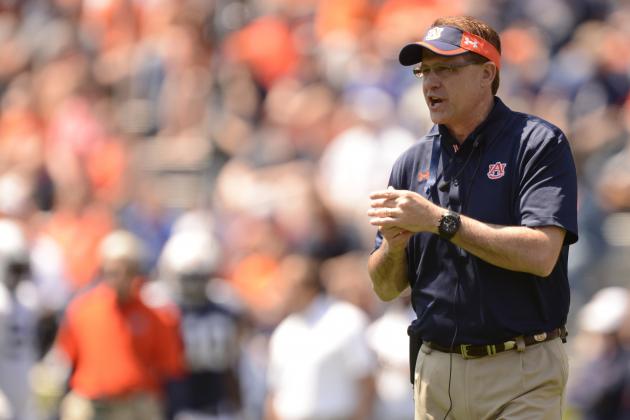 John David Mercer-USA TODAY Spor

Top Target: Rashaan Evans, OLB
With his great speed, Evans can quickly slice through traffic to chase a running back across the field to make a tackle. He has fantastic range, flashes the athleticism to cover tight ends and could develop into an excellent blitzer.
Evans, who is 6'3" and 220 pounds, is a 4-star linebacker from Auburn. The Tigers are the favorite, but Georgia poses a threat, says 247Sports.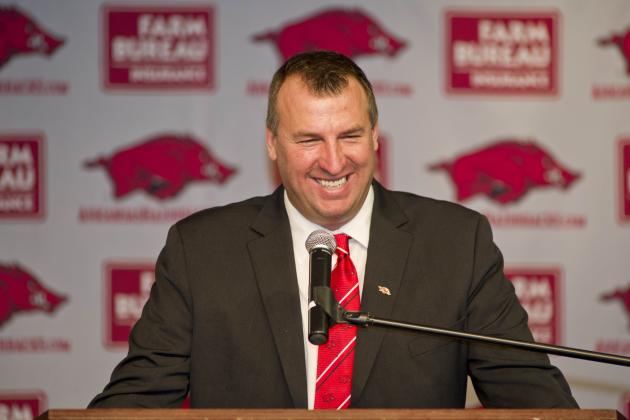 Beth Hall-USA TODAY Sports

Top Target: Josh Frazier, DT
New Arkansas coach Bret Bielema knows that he needs size and strength in the trenches to compete in the SEC.
Frazier is a 324-pound defensive tackle who stands nearly 6'3" and has great power at the point of attack. The 4-star defensive tackle also is from Arkansas, which only makes him more important to Bielema.
Frazier is expected to sign with the Hogs, but Alabama is Arkansas' biggest competition for him, according to 247Sports.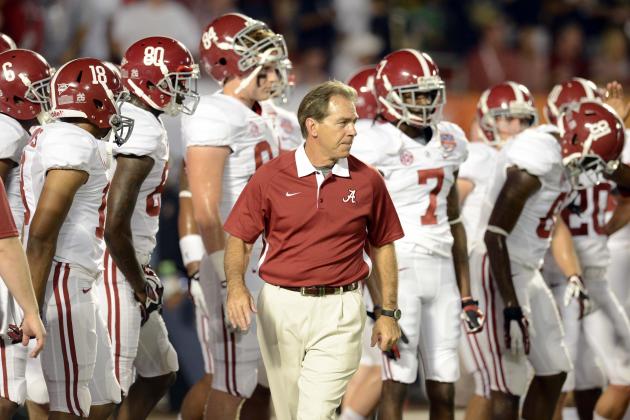 John David Mercer-USA TODAY Sports

Top Target: Cameron Robinson, LT
Robinson is a 5-star left tackle prospect with great agility, natural knee-bend and balance. The 6'5", 330-pound mammoth can move like a tight end, and he has the talent to anchor an offensive front as a freshman.
The Crimson Tide would love to sign the Louisiana native, as adding a clear-cut elite left tackle in this class is a point of emphasis for Alabama. However, LSU will do everything it can to keep Robinson home.
He will sign with the Tide or the Tigers, according to 247Sports.
Many of the prospects on this list are on the 2014 Bleacher Report College Football Recruiting Heat Map.
This is a mobile-ready tool that can serve as a valuable resource for recruiting fans.
Edwin Weathersby is the College Football Recruiting Analyst for Bleacher Report. He has worked in scouting/player personnel departments for three professional football teams, including the New York Giants and Cleveland Browns.