8 Reasons 5-Star DE Myles Garrett Will Sign with Texas A&M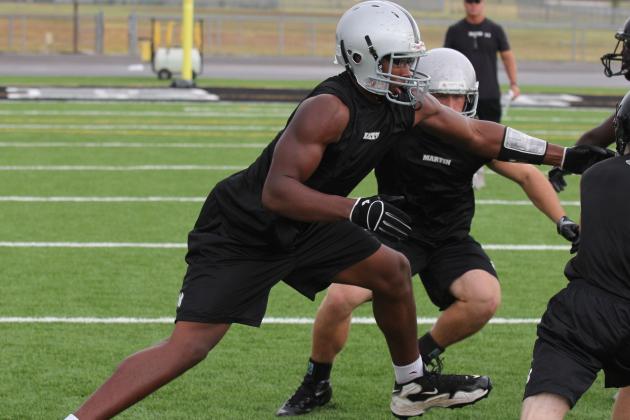 247Sports
Myles Garrett is a 5-star defensive end from Texas who has a high ceiling. The 6'4", 240-pounder has great quickness, agility and speed to pursue the ball.
Garrett also is a strong player who can powerfully match up with blockers at the point of attack. He has a solid work ethic, chiseled frame and cares about his academics. Many schools want to sign Garrett, but Texas A&M is the favorite, according to 247Sports.
Garrett and the Aggies are a great match for several significant reasons.
Player evaluations are based on review of tape at Scout.com, Rivals, 247Sports and ESPNU.

Begin Slideshow

»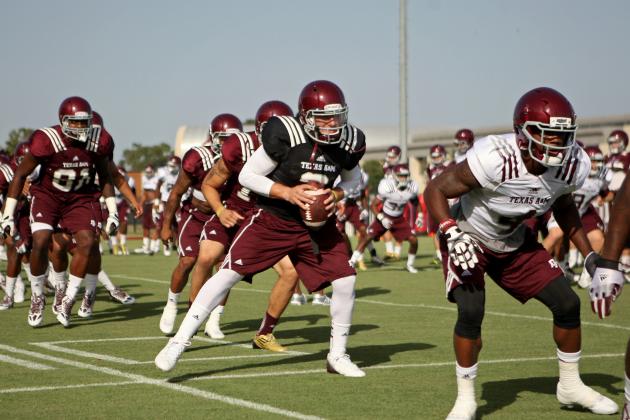 Troy Taormina-USA TODAY Sports

Even after quarterback Johnny Manziel leaves College Station, the Aggies will still be an elite program. They have recruited exceptionally well over the past several years and have a ton of young talent on their roster.
Players such as receiver Ricky Seals-Jones, running back Brandon Williams and defensive tackle Justin Manning are young players who will be stars.
Texas A&M also has an outstanding 2014 recruiting class, with commitments from players such as quarterback Kyle Allen, linebacker Hoza Scott and defensive back Nick Harvey.
If Garrett wants to play with other talented players, he can't go wrong by picking Texas A&M.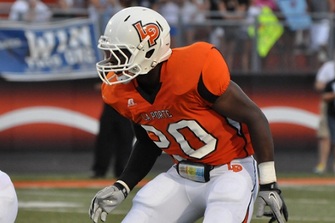 247Sports
The Aggies' 2014 recruiting class has several great prospects, but two in particular could help attract Garrett.
Outside linebacker Hoza Scott is one of the elite defensive prospects in the country. He has excellent speed, athleticism and range on a 6'2" and 220 pound frame.
Josh Walker is another outside linebacker who is committed to Texas A&M. The 6'1", 220-pounder has tremendous quickness and speed.
Like Garrett, Scott and Walker can rush the passer well and can play both outside linebacker and defensive end. Garrett has to be intrigued and excited at the thought of joining the two Aggie commits to be a 3-headed nightmare for SEC quarterbacks.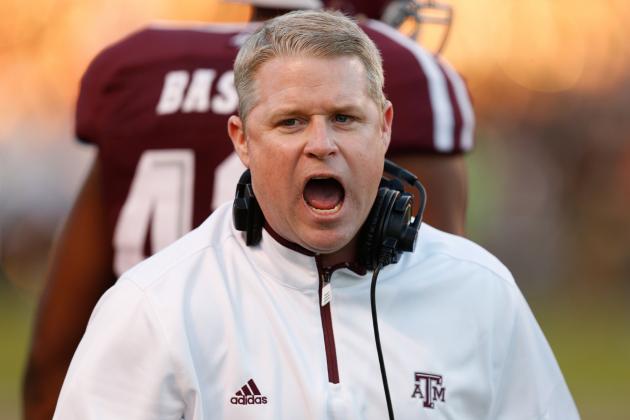 Thomas Campbell-USA TODAY Sports

Texas A&M's defense is a great fit for Garrett and his skill set. The Aggies run a 4-3 defense that is based on attacking the offense and being highly aggressive.
Garrett is at his best when he is asked to surge upfield, use his quickness to beat blockers and speed to chase the football. The success that former defensive end Damontre Moore had in defensive coordinator Mark Snyder's system could be surpassed by Garrett if he signs with the Aggies.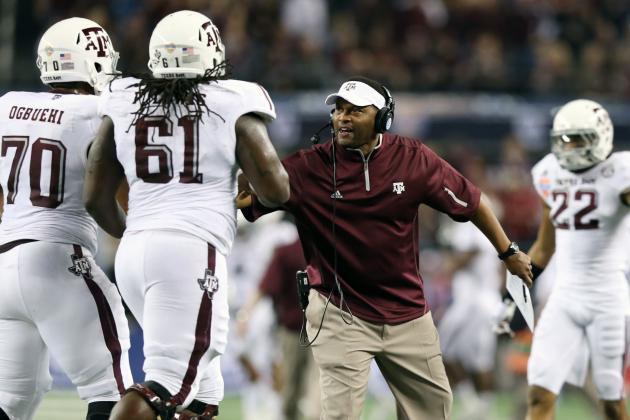 USA TODAY Sports

Texas A&M is led by head coach Kevin Sumlin, who proved he was ready to lead the Aggies into the SEC in 2012.
Sumlin is a great offensive mind, but defensive players also love him. He is a player's coach, who understands his players are young men and will make mistakes but also helps them mature.
Sumlin is outstanding during in-home visits and knows how to make recruits feel comfortable.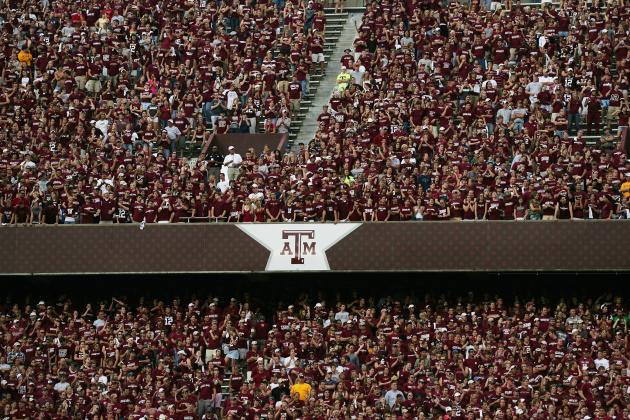 Ronald Martinez/Getty Images

Texas A&M receives fantastic support from its fans and community. Home games are routinely sold out at Kyle Field, which seats more than 82,000 people.
Fans stand during the entire game and the gameday atmosphere is electric. Players are treated well around campus, and Garrett would be an instant celebrity in College Station.
Scott Halleran/Getty Images

Over the past several years, Texas A&M has increased its national profile and appeal. The Aggies have become a sexy team on the recruiting trail, as they are the new "cool" program.
Whether it's Johnny Manziel winning the 2012 Heisman Trophy, new uniforms, SEC membership, the hiring of Kevin Sumlin, great facilities or signing better recruiting classes, Texas A&M now has a swagger or "it" factor about it.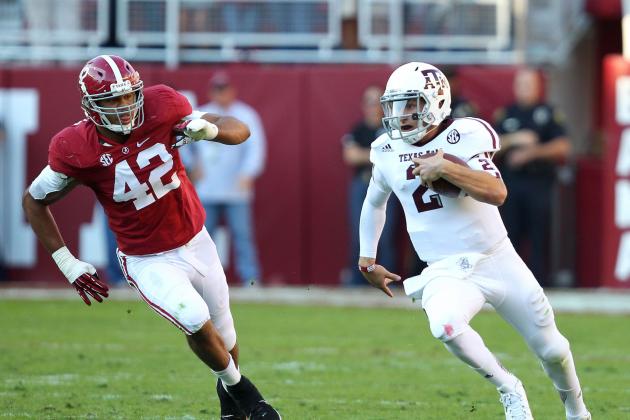 Mike Zarrilli/Getty Images

The Aggies have moved from playing in the Big 12 to now being members of the SEC, which is the premier league in college football.
However, not only is Texas A&M in the best conference in the country, it is in the uber-competitive SEC West division. If Garrett wants to play against the best competition in the country, and in a conference that is the closest thing to the NFL without actually being in the professional ranks, he needs to sign with an SEC team.
Texas A&M happens to be one of the 14 schools that make up the powerful conference.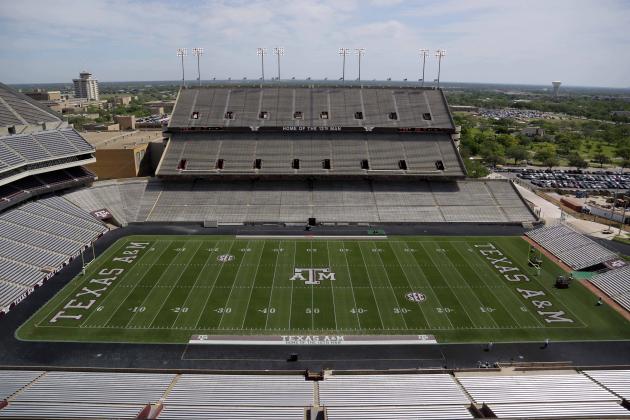 USA TODAY Sports

Garrett plays for James Martin High School, which is located in Arlington. College Station is less than a 4-hour drive from him, so Garrett would be able to stay close to home.
By signing with the Aggies, he would be far away enough from home to be able to have some independence, while simultaneously still being close enough to see his friends and family.
Being close to home is always a positive for a program when recruiting a local player.
Garrett is No. 14 in the Bleacher Report 2014 College Football Recruiting Heat Map. This is a great source for viewing the top 200 recruits in the country!
Edwin Weathersby is the College Football Recruiting Analyst for Bleacher Report. He has worked in scouting/player personnel departments for three professional football teams, including the New York Giants and Cleveland Browns.