UFC Fight Night 26: 5 Fights for Urijah Faber to Take Next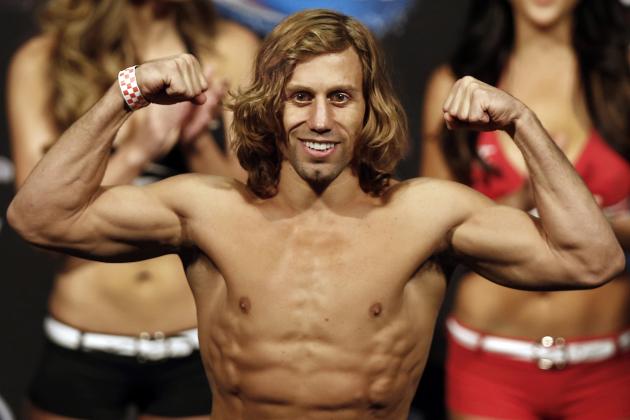 Winslow Townson-USA TODAY Sports

Urijah Faber returned to action against Iuri Alcantara at UFC Fight Night 26 in Boston on Saturday evening.
For the first half of the first round Faber was in trouble, but he survived and came back strong. The remaining part of the round, and the following two, Faber controlled Alcantara. He didn't let the young featherweight have another chance.
Now comes the question: What's next?
Faber has plenty of options. He is a two-division star, and with his track record he will be in title contention in whichever one he chooses to compete at.
These are five possible opponents for Faber's next outing.
Begin Slideshow

»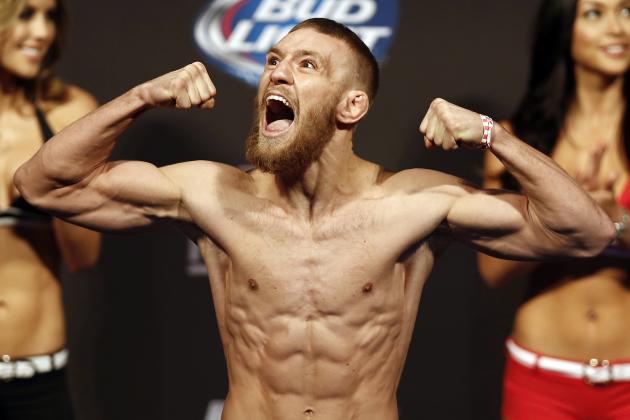 Winslow Townson-USA TODAY Sports

If Faber returns to the featherweight division, Conor McGregor could await him.
I, personally, do not favor this matchup. McGregor is only 25 years old and needs plenty more work against mid-level competition before jumping too far up the featherweight ladder. However, with all of his surrounding hype, it may not be a bad promotional choice.
It would test McGregor's abilities to the fullest. We would see if he is in fact ready for the upper echelon of the division.
This is a fight that could easily headline a future UFC Fight Night card if the UFC needs it to, but it's not the best choice for McGregor's development.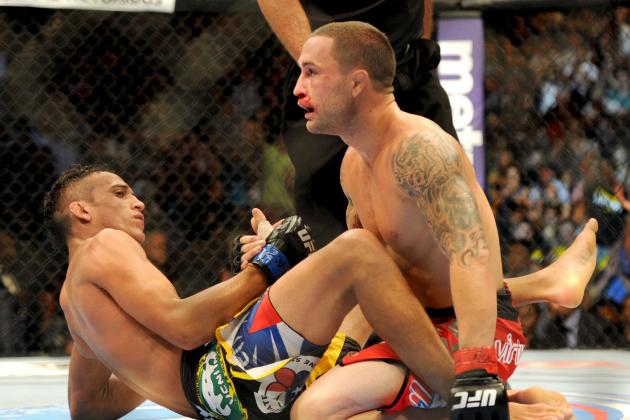 Jayne Kamin-Oncea-USA TODAY Spor

This is another fight that favors the promotion and not the fighters.
If Edgar and Faber do not get title shots, then they could meet each other in a big fight for no real reason other than to see these two pitted against one another.
The former WEC Featherweight Champion vs. the former UFC Lightweight Champion. It's a fight that would generate interest, yet not have a real endgame. Although, no one could deny it wouldn't be a fun fight. They are both exceptionally gifted athletes.
Edgar may be out until Super Bowl weekend, and this fight would be a solid co-main event.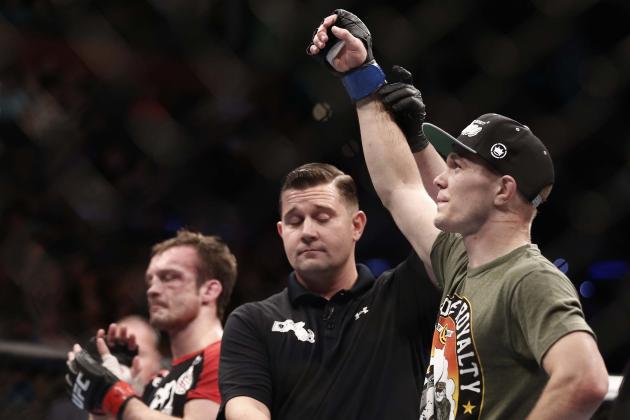 Winslow Townson-USA TODAY Sports

Renan Barao will defend the Interim UFC Bantamweight Championship in September, and Dominick Cruz still has no timetable to return.
If the UFC wants to crown the next top contender, then there is only one choice. Faber vs. Michael McDonald.
McDonald also fought on the UFC Fight Night 26 card, and he looked every bit the part of an elite bantamweight. The No. 3-ranked bantamweight bulldozed through Brad Pickett, and he is right alongside Faber in regards to earning another title shot.
This is the No. 1 contender's fight to make if the UFC sees another title defense in Barao's future before Cruz returns.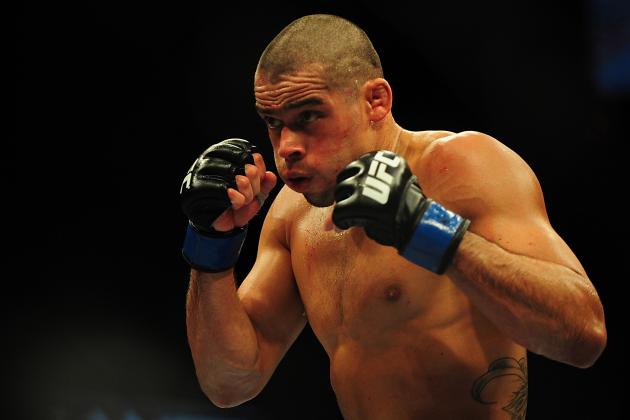 Anne-Marie Sorvin-USA TODAY Sports

Michael McDonald is the logical opponent for Faber if the UFC wants to crown the next contender, but there would be no argument if they awarded Faber the instant title shot either.
He's earned it.
Faber has won three straight since losing to Barao in the summer of 2012. He's done enough to get another crack at the gold.
Faber would be ready for the rematch, and it has all the makings of a great fight. No one would argue the matchmaking. This is a good title fight that could happen in early 2014.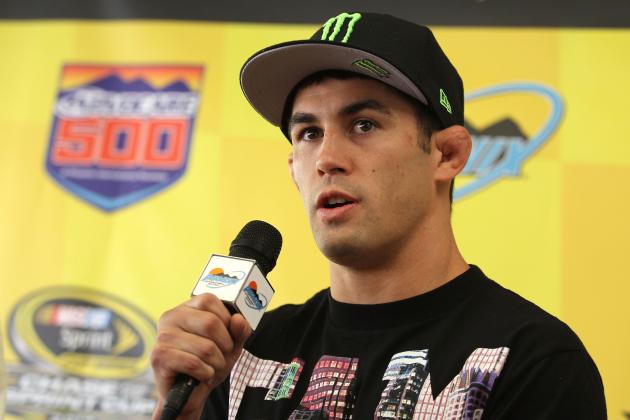 Todd Warshaw/Getty Images

Dominick Cruz is the UFC Bantamweight Champion, but he hasn't fought inside the Octagon since October of 2011.
There is still no timetable for Cruz's return to the cage. Should he return in early 2014, then a rematch with rival Faber makes a lot of sense.
Cruz is in an odd spot. Coming off a significant injury usually means a fighter gets a tune-up fight or two, but as the champion that isn't going to happen. He will be thrown right back into the fire. Should he unify the titles or fight his nemesis who's earned a title shot?
I favor the latter. It makes the most sense from a promotional aspect and re-introduces Cruz back into the spotlight against one of the most popular featherweights on the roster. It will also help settle the score between the two.
Here's to hoping Cruz returns sooner rather than later.