One defining moment during Real Madrid's season last time out was Jose Mourinho's decision to drop Iker Casillas for Antonio Adan just before Christmas for a 3-2 defeat to Malaga.
Another was when Mourinho decided to keep Diego Lopez, a January signing from Sevilla, as his No. 1 when Casillas returned from the injury he picked up against Valencia.
It's led to one particular question stalking Carlo Ancelotti wherever he turned up this summer.
Diego Lopez or Iker Casillas?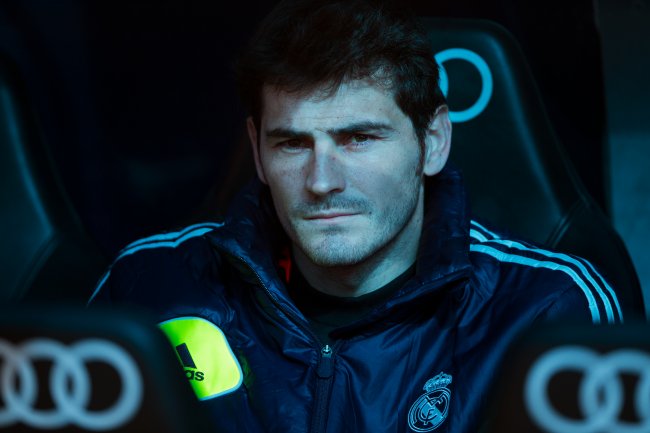 Jasper Juinen/Getty Images
On the covers of AS and Marca on Sunday morning, it was reported that the Italian still hadn't decided which 'keeper he would hand the gloves to for the league opener against Real Betis.
The more obvious choice, and overwhelming favorite, was Casillas; Real Madrid legend and Spain's first choice for the last decade.
After all, Marca had claimed he would arrive as a peacemaker when it became obvious he would replace Mourinho in May.
Theories suggest the dropping of Casillas divided the Madrid squad last season and, even if that wasn't the case, it's certainly true it was one of the many actions which deteriorated Mourinho's relationship with the Spanish press.
Ancelotti said he wasn't arriving to make peace within the squad and the press though, via The Telegraph:
I'm a coach and so I want to have a good relationship with my players, but I don't think Madrid needs a peacemaker. I don't think it's right to make a comparison between Mourinho and myself. He did a certain job here; I will do my work here.
When Ancelotti handed in his first Real Madrid team sheet on Sunday evening, there was a ripple of surprise that he had opted for Lopez ahead of San Iker.
The decision is, of course, by no means final, but it's sure to increase the press interest in the situation far more than if Casillas had been given the nod. The action is far from those which might have been expected from a peacemaker.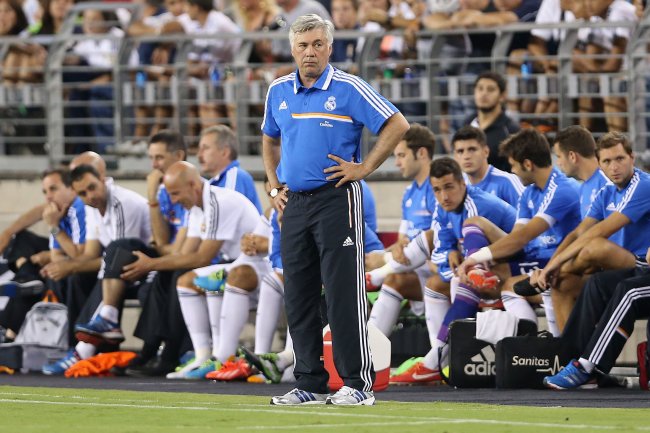 Christian Petersen/Getty Images
Madrid, thanks to a late Isco header, eventually saw off a resilient Betis side 2-1, with Lopez putting in a fairly standard performance. He had a couple of shaky moments early, one particularly hesitant one with Pepe, but came through the match relatively unscathed.
Despite the win, the first question the Italian faced in his post-match press conference was, predictably, on the goalkeeping situation. His answer, via @dermotmcorrigan?
Today I took that decision for today. Diego was keeper for this game, we will see what happens next game
Was it the right decision?
It's early to tell. The following days, maybe even weeks, will be important in seeing how Casillas, the Madrid squad and the Madrid media react to it.
Who should Carlo Ancelotti have picked against Real Betis?
What can be said is that, on the back of last season's performances, Lopez did not deserve to lose his place in Los Blancos' 11.
In picking the former Villarreal and Sevilla stopper, whether it's for keeps or not, Ancelotti has appeared to exert a certain amount of authority over his position.
Anyone who thought the 54-year-old was merely a coach, not the man making the top decisions may need to have a rethink after his selection choice on Sunday night.