UFC Fight Night 26 Results: 5 Fights for Mauricio 'Shogun' Rua to Take Next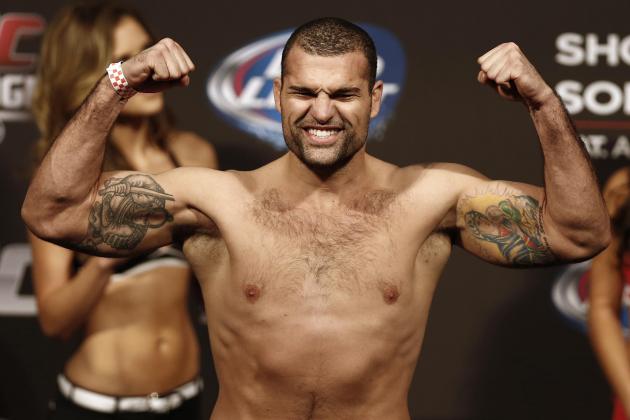 Winslow Townson-USA TODAY Sports

Mauricio "Shogun" Rua entered UFC Fight Night 26 in a must-win scenario if he hoped to remain in title contention. Unfortunately for the Brazilian and his fans, that was not the case.
Most pictured this fight ending in a decision if Chael Sonnen were to have his hand raised. Very few, if any, had Sonnen winning via submission. Yet Sonnen was able to tap out a well-respected grappler in Shogun inside the first round.
Now questions surrounding Rua are on the tip of everyone's tongue. Is he still a legit 205er? Does he have anything left in the gas tank? Should he drop to middleweight?
All these questions will no doubt come up when Rua's management team discusses what's next with the UFC.
These five matchups should be on the horizon when those discussions go down.
Begin Slideshow

»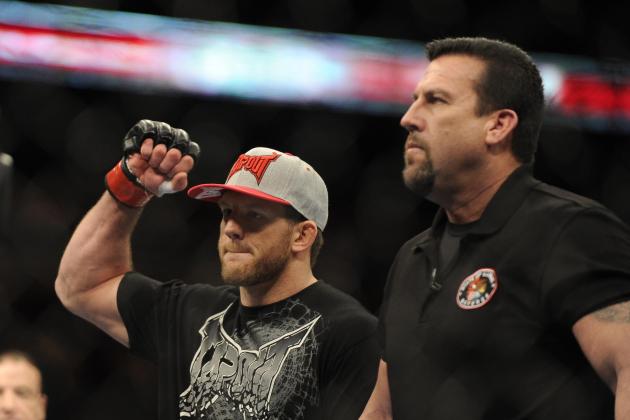 David Banks-USA TODAY Sports

This all stems around the idea of Ryan Bader losing to Glover Teixeira, something many fans have already pegged as a sure thing.
It would make sense, given that Bader and Rua would both be coming off losses in high-profile contests. They would also have fallen out of the Top 10 and no doubt would be hungry to regain their status in the light heavyweight rankings.
At first glance it's a matchup nightmare for Shogun, given that Bader's greatest strength (wrestling) is Rua's weakness. But when you consider that Bader's wrestling attack centers around a power double, Rua can easily focus his takedown defense on a single move.
There's also the fact that Bader has a lot of confidence in his right hand (as well he should) and believes he can knock anyone out at 205 pounds. Staying on the feet plays directly into what Rua wants to do and could make for a vicious KO from either Rua or Bader.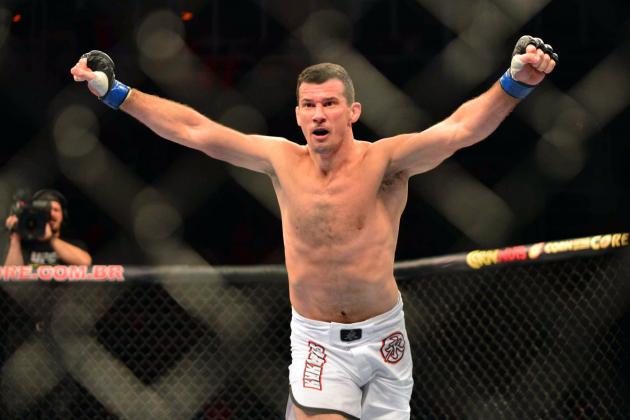 Jason da Silva-USA TODAY Sports

Who would've thunk Anthony Perosh would be even considered a worthy opponent for Shogun Rua? He's still a relative unknown to a lot of people, but after running a 4-2 record since joining the UFC's ranks, Perosh deserves a step up in competition.
Rua may be a big step up in competition, but when you consider how old each fighter is—Perosh in age and Rua in "fight years"—it's a matchup that makes sense. Rua is tumbling down the rankings after being tapped out by Chael Sonnen, while Perosh has surged up the rankings after his thunderous KO of Vinny Magalhaes.
It does go against the usual matchmaking of pitting winners and losers with one another, but with very few viable options for Rua, facing Perosh in a co-main event feature on a Fight Night card gives both men a winnable fight.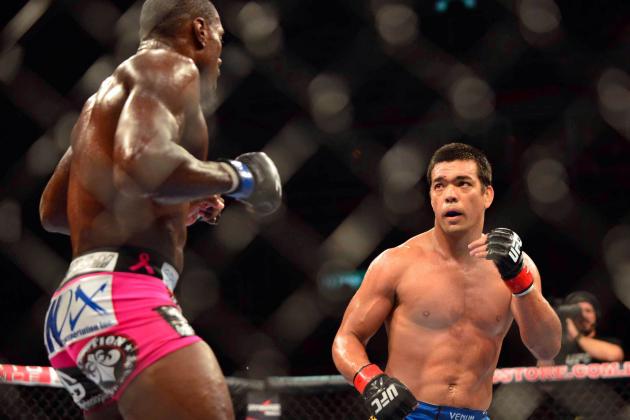 Jason da Silva-USA TODAY Sports

Lyoto Machida was the clear winner to many fans in the MMA world following his UFC 163 fight with Phil Davis. He was also the clear winner to some in his initial match up with Rua as well.
The same could not be said in their second meeting, as Rua knocked out Machida to take the UFC title.
After two meetings, the UFC may look to feature a trilogy bout between these two. Machida has dramatically changed his training camps, and although he still employs the same style, he's no doubt a better fighter than he was back then.
This fight is unlikely to happen due to Machida being so close to a title shot despite the loss; he will likely face Alexander Gustafsson if the Swede loses against Jon Jones later this year. But if Machida chooses not to wait, he could see a familiar face in the Octagon.
But I wouldn't hold your breath.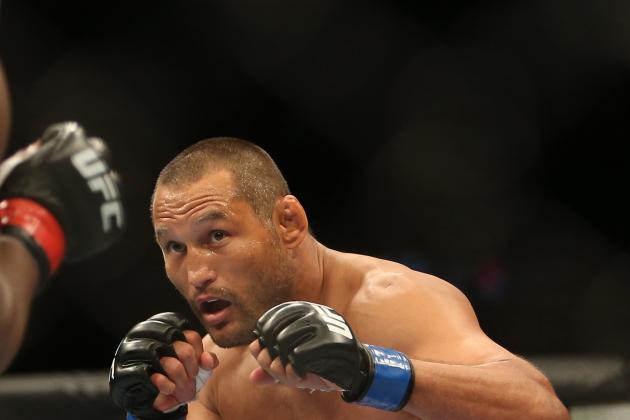 Tom Szczerbowski-USA TODAY Sport

Dan Henderson vs. Rua is a rematch fans have been calling for since their instant classic at UFC 139. The two men engaged in a five-round war that could easily compete for the best fight in MMA history.
The demand for a rematch may have cooled recently with both men racking up losses, but it could be an easy fight to sell. It would only take a few clips from their initial meeting to sell casual fans, and the hardcore fanbase would undoubtedly be intrigued by a potential rematch.
A second fight isn't likely to go down as the first, as it'd be nearly impossible to equal or top their initial encounter. Still, it'd be a high-profile fight to get either of their careers back on track.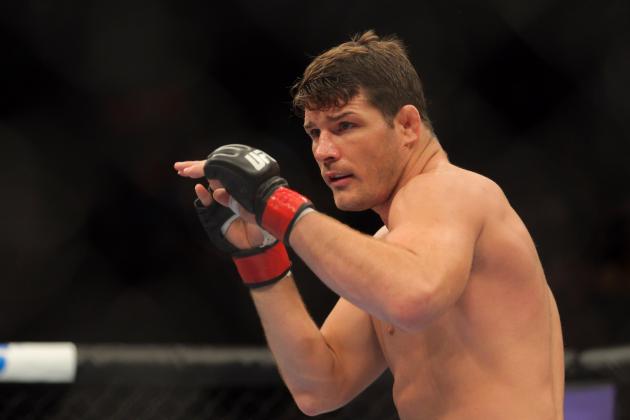 Brad Penner-USA TODAY Sports

Fans have been clamoring for Rua to drop to middleweight for years now. His conditioning issues at light heavyweight are well documented and Rua has been viewed as undersized for the UFC light heavyweight division.
With no clear direction and a title run unlikely at 205 pounds, Rua may look to drop down a weight class to reinvigorate his career.
Facing the loser of Michael Bisping vs. Mark Munoz would make sense in terms of rankings for Rua if he were to drop down a weight class. If Bisping loses, his title hopes at 185 pounds would effectively be erased. The Englishman has been handed plenty of opportunities to seize the day at middleweight, and each time he's come up short.
If he once again fails to succeed on the big stage, a matchup with Rua makes sense given both men's drawing power and styles that would produce a fun fight.
Should Munoz lose to Bisping it would send "The Filipino Wrecking Machine" back down the rankings. He recently skyrocketed up the ladder with his most recent victory and for getting himself back into great shape. However, a loss to Bisping sends Munoz back to the realm of gatekeeper.
Munoz-Rua would be interesting given Munoz's struggles to utilize his wrestling in MMA and the KO power both men have in their hands.