Little League World Series 2013: Players to Watch in Late Games on Sunday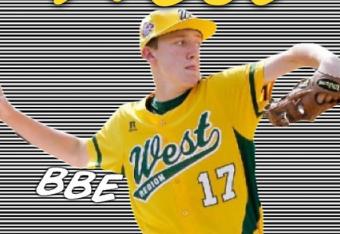 Photo Credit: Beyond_Best_Edits on Instagram

Grant Holman and Kazuki Ishida were stars for the West and Japan respectively on Friday, as both pitched brilliantly to spur their teams to victory. These two stars aren't the only players to keep your eye on this Sunday, however.
There are two late games on Sunday at the 2013 Little League World Series. Starting at 5 p.m. ET, West will take on Mid-Atlantic, followed by a clash between Asia Pacific and Japan. All four teams won their first contests to move into the winner's bracket, and the teams that win again will have an edge to reach the final.
At this level, every player on the field is an all-star. These players are the best of the best from around the globe, but there are a few who stand head and shoulders—not always literally—above their peers.
Here's a look at the players who are most likely to make a big impact for their teams on Sunday evening.
West: Giancarlo Cortez, 1B/P
The team from Chula Vista, Calif., steamrolled its way to the Little League World Series in the West region, putting up runs in bunches. Scoring nine or more runs in five of the six games in that region, this team's lineup is loaded with offensive firepower.
Leading the charge for Eastlake LL this summer was Cortez, who drove in 13 runs on seven hits (including two home runs).
Cortez had a quiet day at the plate in the team's 3-0 win on Friday, with just one hit and zero RBI, but he managed to get on base with the game's second hit in the seventh inning on Friday, as noted by LittleLeagueWS, to spark a final-inning rally:
Lead off single by Giancarlo Cortez to start the 7th for Southern California #LLWS

— LittleLeagueWS (@LLWSallthetime) August 16, 2013
He's due for a big game against Mid-Atlantic.
Mid-Atlantic: Joe Davis, SS/P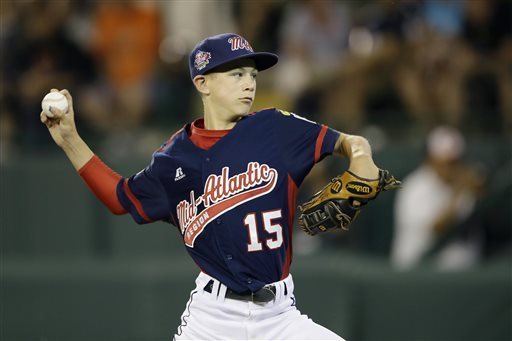 If you like power hitting, then Davis is your man.
Leading up to the LLWS, Davis was Newark National's top run producer. He blasted three home runs and drove in 14 runs in the six regional games to lead the team.
He is also a terrific pitcher when he's needed. He took the mound twice in the regionals, winning one of two starts, and he was the winning pitcher on Friday against Urbandale, Iowa, when he logged a little over four innings of work and gave up just two earned runs.
He also contributed two hits and scored one run on Friday. He'll be a force to be reckoned with at the plate on Sunday without having to worry about pitching in this upcoming contest.
Asia-Pacific: Shih-Che Chou, SS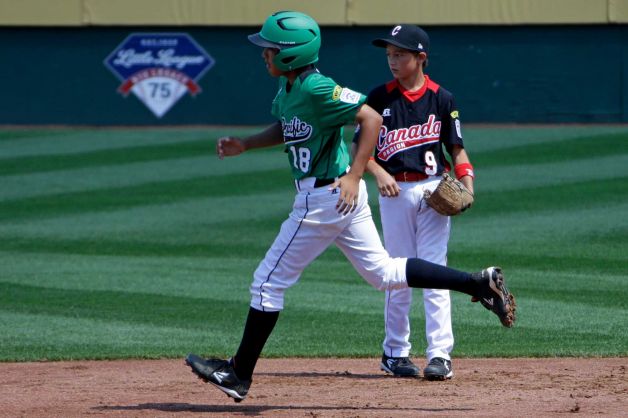 Chou was nearly perfect in his team's opening game against Ottawa, Ontario, on Friday.
The shortstop—and sometimes pitcher—had three hits and a walk on the offensive end. Two of those hits were doubles and the other was a rocket shot of a home run that may still be in orbit, as noted by LittleLeague Insider:
The home run from Shih-Che Chou from Taiwan hasn't landed yet... FYI. #LLWS

— LittleLeague Insider (@LittleLeaguePro) August 16, 2013
He also came in and worked one inning on the mound, allowing one hit and zero runs.
In addition to being an absolute terror at the plate, Chou is a brilliant shortstop who can cover ground in a hurry and make tough throws.
Japan: Kazuki Ishida, SS/P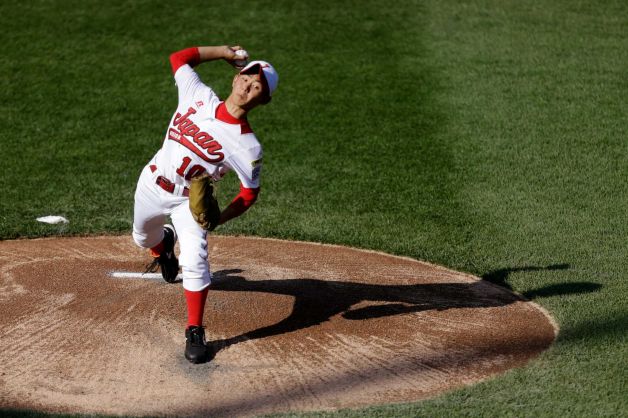 Ishida can do it all on the baseball diamond.
He pitched the first inning on Friday against the Czech Republic, striking out two batters and allowing no runs to record the win.
He also hit a double and drove a home run deep off a camera boom, as noted by Kokoyakyu in English, driving in two runs:
In LL news, Musashi Fuchuu leading Brno of Czech Republic 6-0 after 2 innings. Ishida Kazuki hits HR off of the camera boom. #武蔵府中 #LLWS

— Kokoyakyu in English (@EigoKokoyakyu) August 16, 2013
It will be interesting to see which sensation—Chou or Ishida—will put his team on his back on Sunday. Both players are capable of making their marks on offense, defense and from the mound.
Follow me on Twitter @JesseReed78
This article is
What is the duplicate article?
Why is this article offensive?
Where is this article plagiarized from?
Why is this article poorly edited?