Manchester United's Best Player for Each of the Last 20 Seasons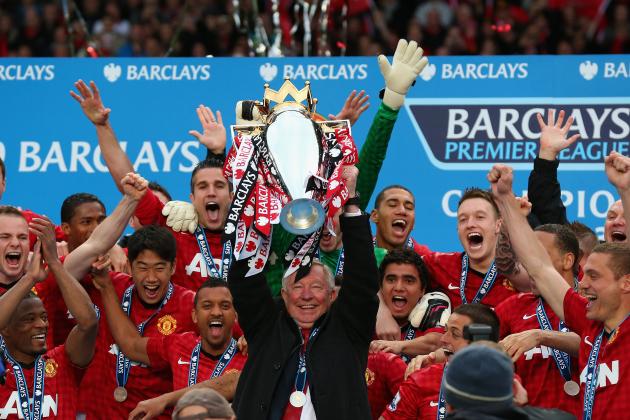 Alex Livesey/Getty Images

Easily one of the most successful clubs on the planet over the course of the last two decades, Manchester United's switch to the Premier League era has yielded untold accomplishments.
Since the 1993-94 campaign, the Red Devils have picked up a dozen Premier League trophies, two Champions League crowns, four FA Cups, three League Cups, 10 Community Shields, one FIFA Club World Cup and a raft of other pieces of silverware.
That kind of success doesn't come without a selection of supremely talented individuals, and although the last 20 years' feats have been as a result of a great team standard, there's a consistent string of talismanic players who stick out for each term.
It's unsurprising that the illustrious list of forwards to have graced Old Trafford dominates such a catalogue of superstars; it's more than just the goalscorers who've gone down in Manchester United history of late.
Begin Slideshow

»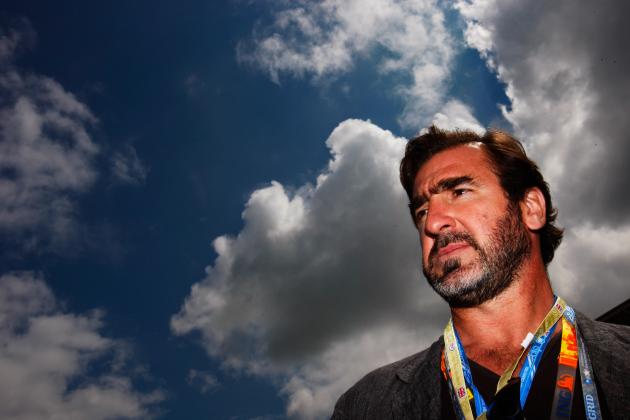 Mark Thompson/Getty Images

Although the striker showed some of his characteristic indiscipline during the second half of the campaign, Eric Cantona finished the 1993-94 term as PFA Player's Player of the Year.
Netting 25 goals across all competitions, the Frenchman led Manchester United to their first Premier League and FA Cup double of their history, despite signing for the club just 18 months earlier.
Unfortunately, this season also brought about one of the saddest moments in the club's history as Sir Matt Busby passed away in January 1994.
At the same time, however, United's run to the title almost marked the passing with a sign of respect to one of the club's finest-ever servants and a man whose mark will be felt at Old Trafford through the ages.
Honourable Mention: Mark Hughes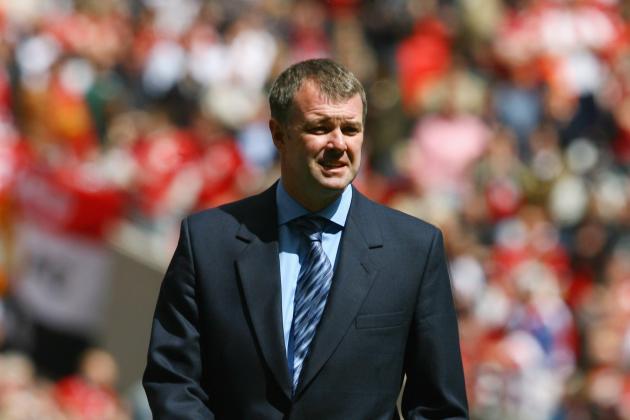 Shaun Botterill/Getty Images

While it may not be true for every campaign, the old saying goes that "goals win you games, but clean sheets win you championships."
The 1994-95 campaign would appear to have disproved such a theory as Manchester United found defence to be their stronger attribute but couldn't find the necessary goals to defend their title.
During the campaign, the Red Devils would concede just 28 league goals, giving them an overall goal difference of plus-49 at season's end.
Gary Pallister was an omnipresent force for his side, leading United' central defence in 42 league games, making 58 appearances across all competitions.
Despite this longevity, the veteran centre-back maintained an incredibly high standard throughout, regardless of where the trophy arrived.
In the end, a few key fixtures at the close of the term saw a domestic double snatched from the giants' grasp, although Pallister can't be blamed for such an outcome.
Honourable Mention: Andrei Kanchelskis
One season away from the major silverware was enough to bring Manchester United storming back as strong as ever.
Once again spearheaded by the mercurial Cantona, Sir Alex Ferguson's side overcame the odds to prove many a doubter wrong, the biggest of whom may have been Alan Hansen, whose quote about Ferguson "winning nothing with kids" lives on in infamy.
Although serving suspension until October for his infamous kung-fu kick that took place in the previous campaign, Cantona came back to once again claim top scorer honours, with 19 across all competitions.
It may have taken Cantona a while to get into his stride, but the French international would then claw back the 10-point lead Newcastle United held over the Red Devils almost single-handedly.
Cantona would score seven goals in his final 10 games of the campaign, four of which were the sole efforts of 1-0 victories in favour of his side.
It was also Cantona who scored a late, late winner in United's 1-0 triumph over Liverpool during the final of that season's FA Cup, so while he may not have achieved massive quantity, what the forward certainly did produce was quality.
Honourable Mention: Andy Cole
With the Class of '92 finally stepping into the more mature stages of his development, it was in 1996 that the likes of Gary and Phil Neville, Ryan Giggs, Nicky Butt and certainly David Beckham began to prove Hansen's "kids" quote as truly misguided.
Featuring in 36 Premier League games and scoring eight goals in the process, Beckham's announcement to the rest of the world would begin a movement that, unbeknownst at the time, would stick around for the decades to come.
One of, if not the most memorable contribution from the Englishman was the halfway lob against Wimbledon that Beckham is still largely remembered for to this day.
However, it was in open play that Beckham truly shone, and his reputation as a superb wide player was firmly established.
Ole Gunnar Solskjaer benefited most from the wide supply, netting 18 Premier League goals in his debut season with the club.
Beckham's eight goals remains considerably high for a midfielder of his type, although few of those were thanks to the odd spectacular set-piece contribution.
Honourable Mention: Ole Gunnar Solskjaer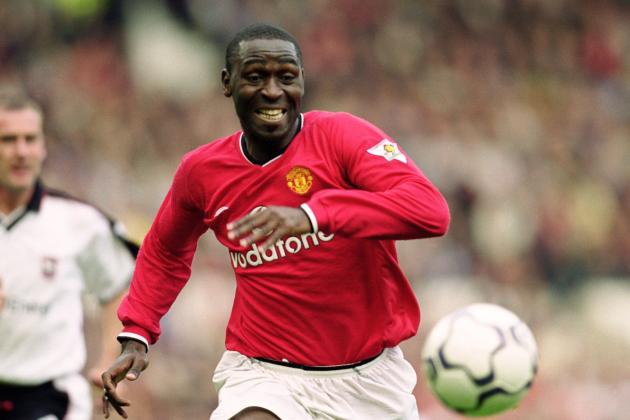 Gary M. Prior/Getty Images

With Eric Cantona retiring in the summer of 1997, someone had to step into the Frenchman's shoes and become the reliable goal threat that Manchester United had so sorely relied upon in times of struggle.
Andy Cole was happy to oblige and, in his third full season at the club, pitched in with 25 goals across all competitions and even replicated Cantona's temperament with five yellow cards in the campaign. Regardless of that indiscipline, the former Newcastle United star formed a productive partnership with Teddy Sheringham, with whom he would not speak off the pitch.
Again, going without trophies, United' defence was arguably finer than their attack, conceding just 26 in the season and beating Arsenal's goal difference of plus-35 by 12 themselves.
Cole's most productive stretch came in the pre-Christmas period, a run of 13 games that saw the striker bag 15 goals before petering off in the latter half of the term.
In the end, Cantona's absence was missed at the first time of asking, however, although Cole did a fine job at the first time of asking.
Honourable Mention: Gary Pallister
Undoubtedly the most memorable season of the club's history and assuredly one of the most unforgettable of any club, the 1998-99 term brought about unheralded success at the Theatre of Dreams.
Therefore, it's only suitable that in the treble-winning campaign of 1998-99, captain Roy Keane receive the plaudits as finest player in the Red Devils' squad.
A season after taking the captain's armband from the departed Frenchman, Keane delivered the greatest success of the Red Devils' history.
Never focused on the scoring side of things, Keane's best aspects came in restraining the movements of opposition playmakers and forwards, before launching counter-attacks of his own.
It was during this time that United truly developed their reputation for quick-countering football, a pursuit that Keane's presence certainly helped substantially.
Tragically, the Irishman would miss the famous Champions League triumph at the Camp Nou through suspension, but his side were nonetheless able to come out on top without his skill set.
Keane's goals would prove vital in the league, however, as the Cork native netted twice, once against Leeds United and once against Southampton, twice clinching all three points for his side with his rare contributions of that form.
Honourable Mention: Jaap Stam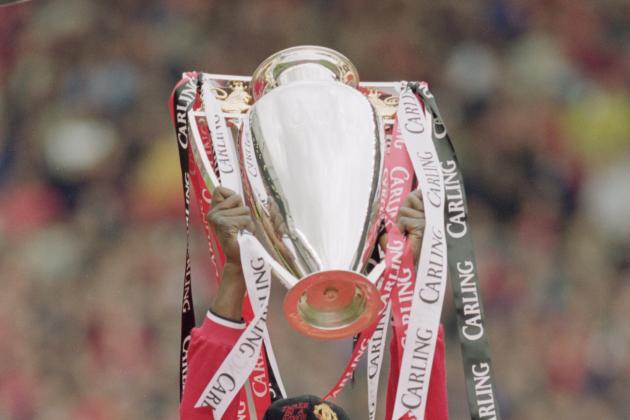 Stu Forster/Getty Images

Almost reaching the triple-figure mark in league goals scored, the 1999-2000 campaign couldn't quite reach the heights of the season previous for Manchester United, but brought a great amount of success to the club nonetheless.
European matters didn't go quite so well as the Red Devils were knocked out at the quarter-final stage of the competition by Real Madrid, who would eventually go on to win the tournament.
The main contributor to United's 97-goal Premier League total was Dwight Yorke, the club's top scorer for the season in just his second term at Old Trafford.
Yorke would record his highest-ever league tally of 20 goals that campaign, never quite able to reach such standards again.
As the group began to become more and more integral to Ferguson's cause, the likes of Paul Scholes, Roy Keane and Ryan Giggs again had hugely impressive seasons, but they were unable to haul more than just the one piece of silverware for their side.
Honourable Mention: Roy Keane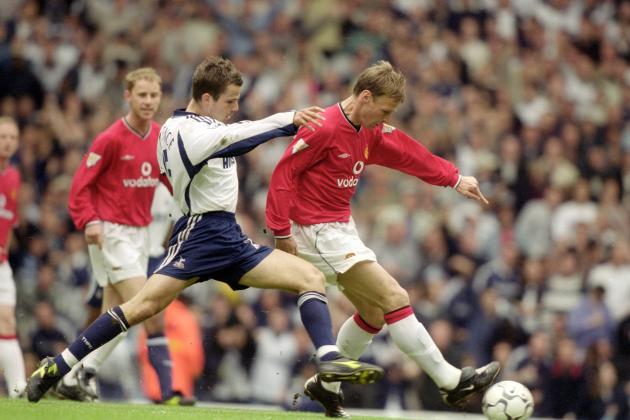 Mike Finn-Kelcey/Getty Images

For the second consecutive term, the 2000-01 season would have Manchester United make their way to the quarter-finals of the Champions League only to be beaten by its eventual winners, this time Bayern Munich.
Ongoing glory was achieved closer to home, though, as Sir Alex Ferguson became the first manager ever to win three consecutive Premier League trophies.
That feat was largely thanks to the prolific form of Teddy Sheringham, who continued to enjoy a fruitful relationship with Andy Cole, but exclusively on the pitch.
Sheringham won both the Football Writers' Association (FWA) Player of the Year and Professional Footballers' Association (PFA) Player of the Year awards, scoring 21 goals across all competitions.
In 11 appearances in Europe this season, Sheringham scored five goals, a total that only Scholes was able to beat.
However, it was in this term that the veteran also showed his worth as more than just a finisher, providing a keen sense of supply to those around him also.
United's form in the tournaments was also strong, but it could only see them to the fourth round of both the FA Cup and League Cup.
Honourable Mention: Paul Scholes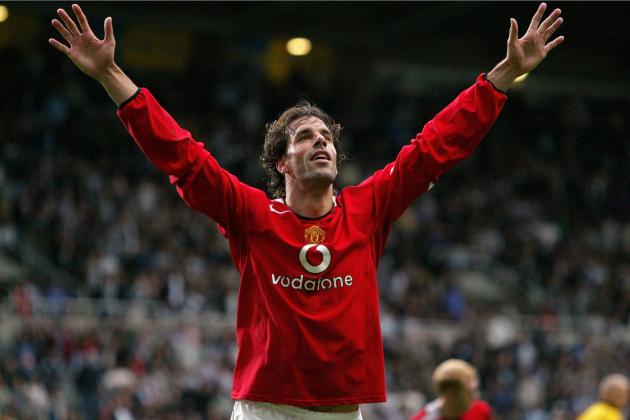 Alex Livesey/Getty Images

After a stretch of such magnificent success, it would be the 2001-02 campaign that brought Manchester United back down to reality in a massive way, yielding no trophies for the club.
Losing the Community Shield for the fourth season in a row, one breath of fresh air for the club was the return of a truly prolific striking presence in Ruud van Nistelrooy, however.
The Dutchman arrived at Old Trafford with a heap of expectation and kindly delivered within his own limitations, netting a remarkable 36 goals, including 22 in the league.
In the end, even that wasn't enough for Ferguson's men, who could only finish third in the Premier League and would again lose to Real Madrid, this time at the semi-final stage of the Champions League.
In the end, too many changes within the squad, including Juan Sebastian Veron's lack of success and Jaap Stam's sale to Lazio, meant that the transition was too much to bear.
However, Van Nistelrooy's smooth translation to the English top flight was something of a marvel as his individual efforts alone bore 12 points in his debut season.
Honourable Mention: David Beckham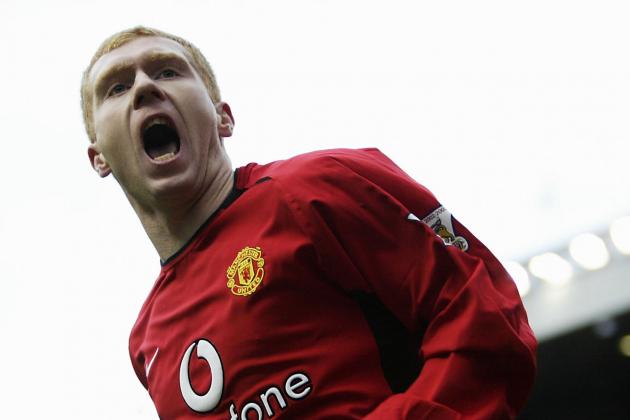 Alex Livesey/Getty Images

With Ruud van Nistelrooy scoring 44 goals across all competitions, one might think it ridiculous to include anyone but the striker as Manchester United's one-man marvel for that campaign.
However, the Dutchman wouldn't have yielded the same results were it not for the presence of Paul Scholes, who took this campaign as a coming of age, claiming the midfield throne he would occupy for the years to come at Old Trafford.
Showcasing his talent as a goalscoring midfielder, Scholes netted 14 goals in the Premier League and made additions in the other competitions to take his season tally to 20, a magnificent achievement for a playmaker.
It was during this time that it became clearer just how essential Scholes was and would continue to be for United in the years to come.
Honourable Mention: Ruud van Nistelrooy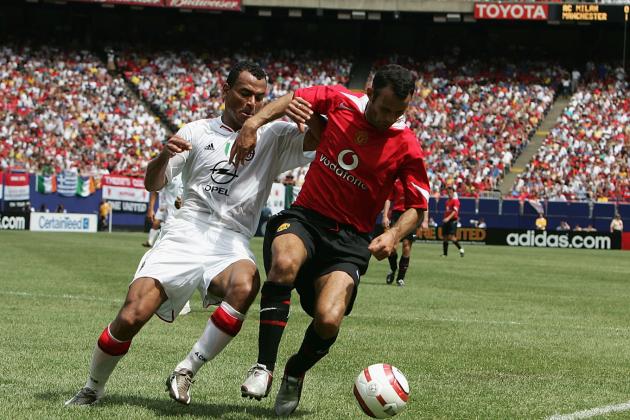 Phil Cole/Getty Images

After winning eight of the 11 Premier League titles on offer, the 2003-04 season was another humbling for Manchester United, who would again come third in the league race.
The club did manage to win their 11th FA Cup, however, an achievement they are yet to replicate nine seasons later.
On their run to that feat, Ryan Giggs was a constant across that as well as other tournaments, including United's journey to the Champions League quarter-finals, once again being knocked out by the side who would eventually win the tournament, Porto.
Playing both off of the flank and more centrally when needed, the Welshman provided his customary injection of Manchester United supply, much to the appreciation of Ruud van Nistelrooy and others.
In the end, even Giggs' involvement wasn't enough as Rio Ferdinand's suspension for missing a drugs test—as well as the ever-rotating presence in goal for the club—proved too weighty a burden.
Honourable Mention: Gary Neville
Thanks to the cash injection of Roman Abramovich, Chelsea's rise to English dominance came to its head in 2005 as Manchester United's absence from domestic silverware reached breaking point in the 2004-05 season.
Regardless of that lack of trophy success, a club like United still tends to produce its prominent performers, however, as was the case this term.
The glimmer of hope for Ferguson was Wayne Rooney, competing in his first campaign as a Manchester United player having built a considerable reputation at Everton and on English international duty at Euro 2004.
Still in his teenage years, the super starlet would make 43 appearances for the Red Devils and showed great hunger in his ventures, managing to net 20 goals in that time.
Arguably the most impressive of which was a volley against Newcastle (above) that Rooney has since gone on to become rather renowned for.
As impactful as that tally was, United could only come third in the English first tier and would lose to Arsenal in the FA Cup final, although things looked massively encouraging for the years to come with Rooney getting off to such a fine start.
Honourable Mention: Rio Ferdinand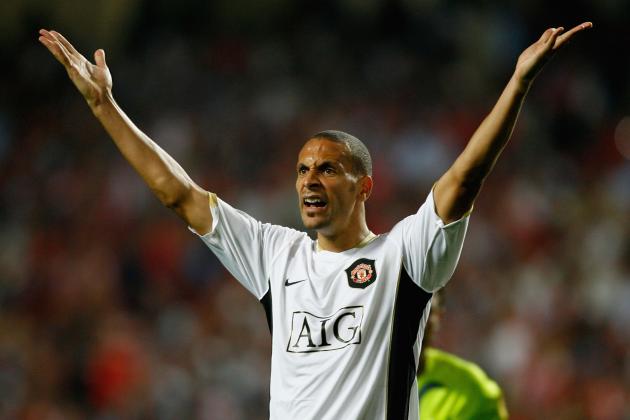 Shaun Botterill/Getty Images

Another great period of transition for the club, United were unable to reclaim the Premier League title as Chelsea continued their romp over other English giants in 2005-06.
Despite the wealth of attacking options at their disposal, however, the Red Devils' most impressive star during this stage was Rio Ferdinand, a defender who had previously displayed massive talent but so far gone through numerous obstacles at Old Trafford.
Putting the alleged drug offence firmly behind him, Ferdinand was the most consistent part of a constantly transforming United defence that saw him partner Wes Brown, John O'Shea, Nemanja Vidic and others at centre-back over the course of the campaign.
Were it not for Ferdinand, the club would have fared even worse than second place in the English top flight, and the stalwart proved vital in his five League Cup appearances, eventually winning the then-Carling-sponsored title.
That one title brightened up an otherwise dour season for the club, although three different forwards did manage to score 15 goals or more in the campaign.
One of those being Cristiano Ronaldo who, one season after beginning his Manchester United journey, now looked to be coming of age.
Honourable Mention: Wayne Rooney
It was only in the next season that the Portuguese wunderkind would live up to such lofty expectations, however, and with Van Nistelrooy now at Real Madrid, Ronaldo was permitted to blossom in his Old Trafford surroundings.
Barely in his early 20s, Ronaldo would match fellow starlet Wayne Rooney as the club's top scorer in the 2006-07 season, each bagging a brilliant 23 goals, although Ronaldo's 17 in the Premier League put most of the spotlight on him.
The youngster's ability to empower those around him was another enamouring quality, although an immature tendency for over-complication was a less likeable trait at this stage of his career.
Regardless, Ronaldo led Ferguson back to the Premier League title and also an FA Cup final fixture against Chelsea, which they would go on to lose.
That being said, attack stood out far and above as United's strongest asset in this term as the Red Devils recorded 19 more league goals than any other side, with Ronaldo being at the forefront of that movement.
Honourable Mention: Michael Carrick
Again, the 2007-08 season provided Ronaldo with the building blocks needed to shine on both the domestic and European level, and the Portuguese forward responded by helping his side earn another double.
Shining in the Champions League and Premier League, the Sporting Lisbon product grabbed an insane total of 42 goals, eight of which came in his eight 11 European displays.
Incredibly, the youngster's goals in this Premier League season were enough to win eight separate games alone, not to mention clinching some essential draws at Arsenal and Middlesbrough.
The most successful season of his time in England, Ronaldo won the Barclays', PFA, FWA and PFA Players' Player of the Year awards, as well as the Sir Matt Busby Player of the Year award.
On top of that, the forward was the top scorer in both the Champions League and Premier League.
In his 46 outings, the utility attacker would bag 10 braces and one hat-trick in a campaign that really announced Ronaldo as a genuine challenger to the moniker of "best in the world."
Honourable Mention: Wayne Rooney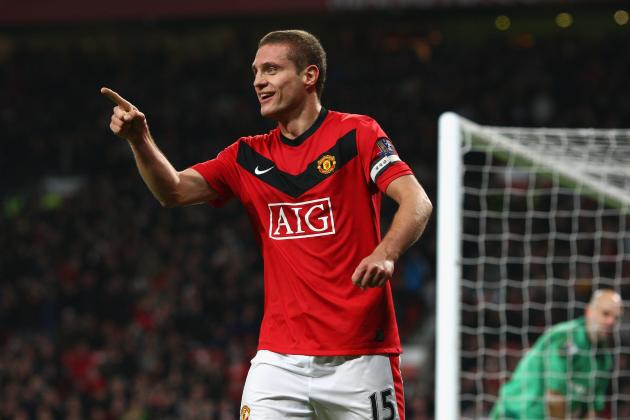 Alex Livesey/Getty Images

Although Cristiano Ronaldo again continued his superb scoring form during what would become his final season at the Theatre of Dreams, Manchester United's 2008-09 Premier League triumph was more indebted to impressive defence.
Growing into his role as Ferdinand's central partner, the Serbian's domineering presence proved vital to the title chase as United conceded just 24 goals in the Premier League term.
While Ferdinand, O'Shea and Brown all experienced their share of injury concerns, Vidic was the staple of the back line, featuring in 55 matches in total and amazingly managing to score seven goals, too.
Between November and February of 2008-09, the Red Devils enjoyed a 14-match unbeaten streak during which they conceded no Premier League goals, for which Vidic is the man who can be largely thanked in his best season for the club yet.
The club also managed to clinch another League Cup and the FIFA Club World Cup title, ventures during which the stubborn Serbian stalwart was omnipresent.
Honourable Mention: Cristiano Ronaldo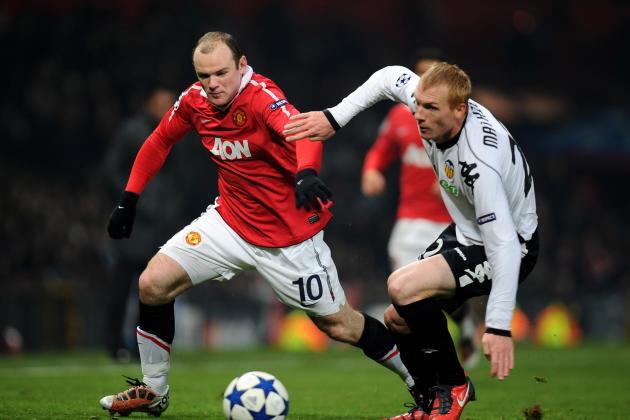 Clive Mason/Getty Images

With Ronaldo choosing to move to Real Madrid and Carlos Tevez to Manchester City in the summer of 2009, attentions naturally turned to Wayne Rooney as the natural heir to United's scoring throne.
The former Everton starlet gladly stepped up to the plate and produced no less than 34 goals in just 42 starts, thriving in the absence of other attacking threats.
Although the club managed to retain their League Cup crown, the season was largely a disappointing one as departures again took their toll on the squad, and a runners-up finish in the Premier League was all that was possible.
Now maturing into his mid-20s, Rooney began to show touches of the more rounded resource that he's grown to become in recent years, relied upon to do more than just finish in front of goal.
The striker's 26 league goals were spread out well throughout the campaign, and Rooney managed to sprinkle his efforts across 18 matches, three of which were won by just a one-goal margin.
Honourable Mention: Patrice Evra
The 2010-11 campaign was strange in that not many expected Manchester United's squad to be one capable of bringing in much success, but the club would characteristically defy the odds to bring about silverware, regardless.
This campaign would see Rooney share the scoring burden with Dimitar Berbatov and Javier Hernandez, but it was Nani's more rounded contributions that were most impressive for the side who would eventually run to a fourth Premier League crown in five years.
In the Premier League, the Portuguese international constantly being billed as the successor to Ronaldo recorded nine goals but, more significantly, made an astonishing 19 assists.
Playing off of either wing, it was the attacker's contributions for others that was most impressive, an attribute that would have only improved were it not for a creeping tendency toward selfishness at times.
Since this campaign, Nani's performances have only ever glimpsed toward the kind of consistency achieved during the 2010-11 term, which without doubt remains his best in United colours.
Honourable Mention: Dimitar Berbatov
With the 2010-11 season muddied by the contract controversy that developed early in the campaign, Rooney's 2011-12 term took all the striker's best assets and brought them back to the surface in magnificent fashion.
Although Berbatov, Danny Welbeck, Hernandez and Nani pitched in with their batch of goals, it was Rooney who once again came to the fore when it mattered for Ferguson in another campaign of maturing.
However, even 34 goals across all competitions wasn't enough to bring Manchester United more than a Community Shield as Manchester City beat their local rivals into submission on the final day of the season.
However, Rooney's contributions, including an overhead kick against the Citizens that Ferguson has since labelled the best goal he's ever seen at Old Trafford—as reported by The Telegraph—were what permitted the club to even do as well as they did.
Although Berbatov had been prolific for United in the past, the manager persevered with Rooney as his leading option in attack, and the decision was repaid in kind.
Were the Red Devils able to form a sterner defence, United may have made more of a run in the tournaments, infamously falling out of the Champions League at the group stage for the first time since 2006.
Honourable Mention: Antonio Valencia
Upon his arrival at Old Trafford, many questions engulfed the signing of Robin van Persie; whether or not he would be a one-hit wonder and if he was too old to warrant the £24 million fee Manchester United had paid for him.
However, after winning the Premier League Golden Boot in the previous campaign, the 2012-13 season brought identical success to the forward as he netted a magnificent 30 goals in his debut season as a Red Devil.
In what would become Sir Alex Ferguson's final term as manager at Old Trafford, the marquee signing would prove any and all doubters wrong, providing the eventual league winners with an assured and calm presence up top, the likes of which they hadn't had since Ronaldo's departure.
Again, the English giants struggled in Europe, beaten by Real Madrid at the Round of 16 phase.
On domestic shores, however, the league title was wrapped up in as dominant a fashion as ever, RVP adding 26 league efforts of his own to bring home the trophy United had lost to their most bitter rivals a year previous.
Instantly enamouring himself with the Old Trafford faithful, Van Persie also laid on 15 assists for his side, showing just what a rounded front man he could be, the weapon capable of doing the damage himself or the catalyst helping others in that objective.
The Dutchman has since scored two goals on the opening day of United's 2013-14 campaign, a 4-1 win away at Swansea City, putting the Dutchman in good stead to enjoy similar success this time around.
Honourable Mention: Michael Carrick
You can follow me on Twitter: