NBA free agency may not have the big names on the market anymore, but veteran options like Stephen Jackson and Lamar Odom are still looking for work and have something of value to offer contenders.
Most teams are putting the proverbial finishing touches on their rosters, and contenders looking for those veterans to put them over the top have a few options left to choose from at this point.
It's not surprising to see a variety of veterans left on the market with the NBA draft recently infusing more talented youngsters into the league. Older veterans have to wait their turn to see how things shake out before seeing the offers come in again.
For the following veterans, a new place to call home may be just around the corner.
Stephen Jackson Still Searching for Work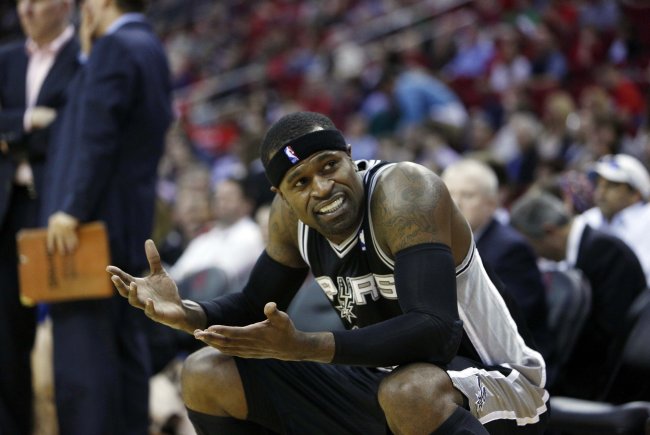 Thomas Campbell-USA TODAY Sports
Stephen Jackson found himself in all the wrong headlines last year for his exile from the San Antonio Spurs, an exile he says was somewhat self-imposed because he wanted more playing time than he was receiving, according to Sam Amick of USA Today:
But I could see it happening because I wasn't playing. I was dominating in practice, I was working my butt off, and it was just frustrating to me … The good thing about it though, what I've learned from my younger years in the NBA, is that I stayed professional. I wasn't coming to practice screaming, I was working every day, I was a great teammate. But I felt that I was at the position in my career, 13 years, where I could go talk to Pop and we could have a solid conversation.
Now Jackson is in the twilight of his career at 35 years of age and is looking for another shot, one he certainly did not receive a year ago. According to Alex Kennedy of USA Today, the Houston Rockets may have some interest in giving Jackson his chance:
Stephen Jackson is currently training and hoping to join a contender. I've heard Houston mentioned as a possible landing spot.

— Alex Kennedy (@AlexKennedyNBA) August 12, 2013
Houston is an interesting option considering the team does not really need Jackson's services with Chandler Parsons and Omri Casspi manning the forward position.
Still, Jackson would be a cheap addition likely only costing the veteran's minimum. He has shot a horrific 37.3 percent from the field the last two seasons, so it is easy to see why interest has been minimal.
Houston is reportedly flirting with the idea, so stay tuned.
The Antawn Jamison and Lamar Odom Competition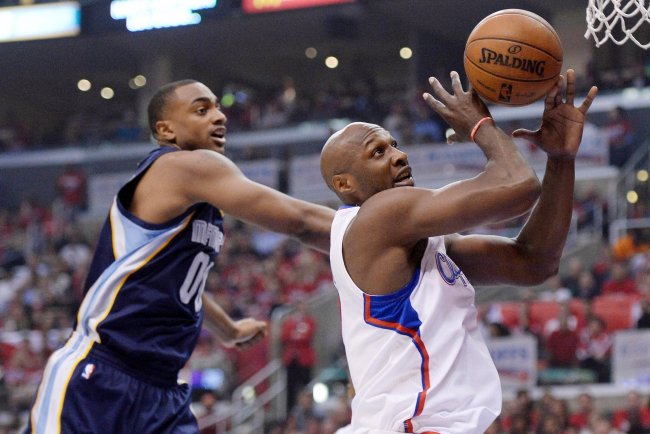 Robert Hanashiro-USA TODAY Sports
Both Antawn Jamison and Lamar Odom have something left to offer contenders for the right price. As of now, the main contender showing interest appears to be the Los Angeles Clippers.
Marc J. Spears of Yahoo! Sports writes that the Clippers want Odom back after he averaged four points and 5.9 rebounds per game last season.
However, Los Angeles has also shown an interest in Jamison, although Brad Turner of the L.A. Times suggests the Clippers have told Jamison he'll have to wait on Odom's decision:
Clippers informed former Laker Antawn Jamison team waiting on answer from Lamar Odom as preferred option before Jamison, sources.

— Brad Turner (@BA_Turner) August 16, 2013
Spears took to Twitter to reinforce the notion that the Clippers went as far as telling Jamison he's not the priority:
Free agent F Antawn Jamison was led to believe he was signing with LAC before being told today they preferred Lamar Odom, Y! source said.

— Marc J. Spears (@SpearsNBAYahoo) August 16, 2013
Remember that Jamison has had dinner in the past with Clippers head coach Doc Rivers. Jamison is recovering from wrist surgery after averaging over nine points per game last season, but according to Spears on Twitter, Rivers is infatuated with reports of Odom's stellar habits as a teammate:
Clippers coach Doc Rivers patiently waiting to sign Lamar Odom after getting rave reviews about how great a teammate he is, source tells Y!

— Marc J. Spears (@SpearsNBAYahoo) August 16, 2013
Jamison is going to have to keep on waiting. An official offer for Odom appears to be in the cards. Jamison can only watch on like the rest of us.
Lou Amundson Flirting with Knicks, Lakers and Clippers?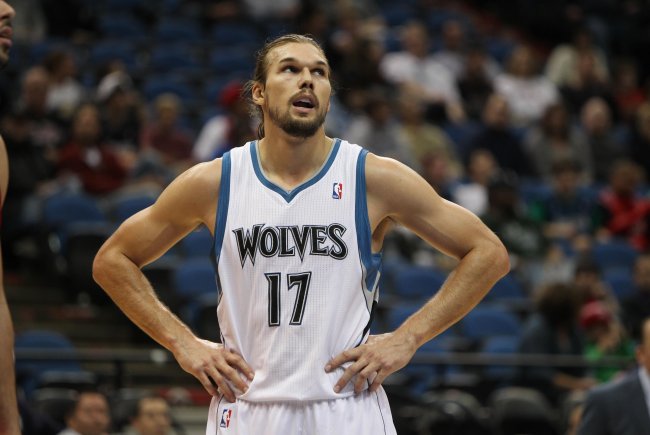 Brace Hemmelgarn-USA TODAY Sports
But wait, the Clippers are not done just yet!
The Clippers have also expressed interest in 30-year-old Lou Amundson. With the interest in both Jamison and Odom, it is hard to see where he fits, or if he's simply a fall-back plan, but Shams Charania of RealGM.com reports Amundson has met with both Los Angeles franchises.
The interest from the Lakers makes a bit more sense as there is an open spot in the front court as Chris Kaman, Pau Gasol, Jordan Hill and Robert Sacre are all the Lakers have at this point.
Not to be outdone by the teams from the West coast, New York has also reportedly thrown its name in the hat for Amundson's services according to Jared Zwerling of ESPN:
Source: #Knicks have interest in Lou Amundson to add depth to frontcourt. Few other teams in mix. Lou is hoping to make decision next week.

— Jared Zwerling (@JaredZwerling) August 9, 2013
The Knicks could use some depth down low as well with only Jeremy Tyler behind Tyson Chandler.
Wherever Amundson lands, he does not figure to play a major role unless a swath of injuries occurs. Last year in New Orleans, Chicago and Minnesota, he averaged just 2.4 points and 3.2 rebounds in minimal playing time.
Amundson is a stellar depth option, so expect to see him have a new home in the coming days.
Follow B/R's Chris Roling on Twitter for more news and analysis @Chris_Roling