MLB's Longest Home Run Blasts of the Week
Ed Zurga/Getty Images
Who hit the baseball further than anyone in Major League Baseball this week? Was it a well-known slugger like David Ortiz, or did an unknown face surprise us all?
That is the golden question we are here to answer.
Read on to see which five sluggers hit the longest home run blasts of the week in baseball.
All videos obtained from MLB.com; home run distances via ESPN Home Run Tracker.
5. Adam Lind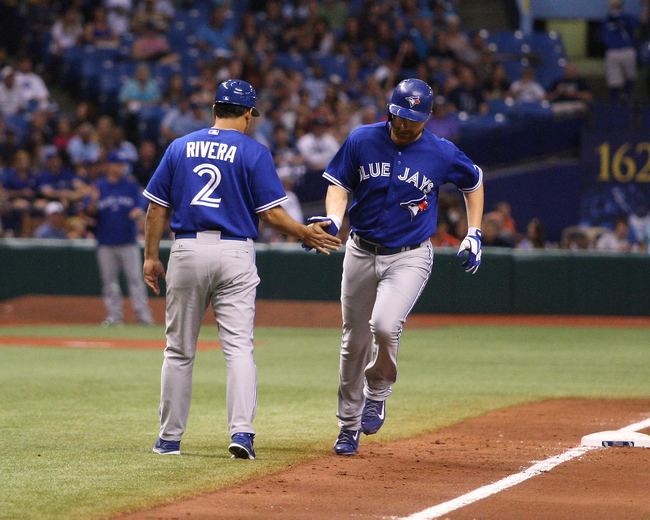 Charles Sonnenblick/Getty Images
Distance: 437 Feet
Date Hit: August 17
In the sixth inning of the Toronto Blue Jays' game at Tropicana Field against the Rays on Saturday, Adam Lind sent a shot into the right-center field stands.
The home run came off of Roberto Hernandez and left Lind's bat at a speed of 106.9 mph.
4. David Ortiz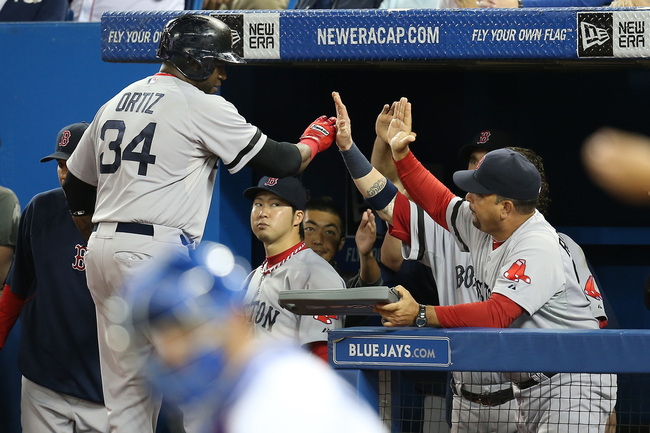 Tom Szczerbowski/Getty Images
Distance: 437 Feet
Date Hit: August 14
Three days before Lind delivered his smashing shot at the Trop, David Ortiz hit a home run of the same distance against Lind's Blue Jays.
Ortiz's homer was also sent into the right-center field bleachers, and as he trotted around the bases at the Rogers Center, he erased the shutout that Toronto's Esmil Rogers had going.
Another similarity to the Lind blast is that both of these 437-foot homers occurred in the sixth inning.
3. Matt Wieters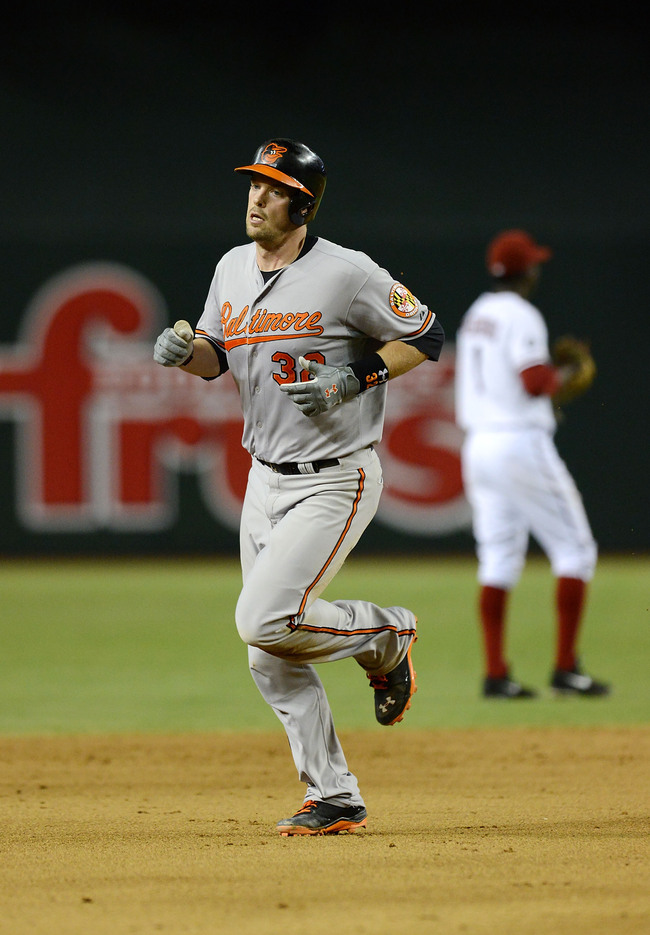 Norm Hall/Getty Images
Distance: 440 Feet
Date Hit: August 16
With the Baltimore Orioles' game against the Colorado Rockies about to become a loss on Friday night at Camden Yards, Matt Wieters gave the fans something to talk about on their way home with this ninth-inning bomb.
The catcher's shot off of Rex Brothers landed at the edge of the batter's eye in Baltimore.
The 2-2 pitch that was driven to dead center was the 17th home run of the season for Wieters.
2. Ian Desmond
Distance: 448 Feet
Date Hit: August 14
Washington Nationals shortstop Ian Desmond woke up the crowd at Nationals Park on Wednesday with his massive second-inning bomb to left field.
Desmond's shot landed at least 10 rows deep in the left field bleachers, and he evened up the game against the San Francisco Giants with the solo home run.
Despite his long blast, Desmond was not the only National League East slugger to find himself on this list.
1. Giancarlo Stanton
Distance: 454 Feet
Date Hit: August 17
The Giants pitching staff was once again victimized by a deep home run on Saturday night when Miami's Giancarlo Stanton delivered the longest blast of the week.
Down by four runs in the sixth inning, Stanton sent a towering shot into the bar in the left-center field stands at Marlins Park.
His 14th home run of the season was one of the two-run variety, and it travelled off of his bat at 112 mph.
Keep Reading