How quickly things can change in the NFL.
All seemed to be right in the world of the Buffalo Bills after another stellar preseason performance by rookie quarterback EJ Manuel, this time in Week 2 against the Minnesota Vikings.
Manuel had silenced most of his critics in Week 1, but against the Vikings he permanently laid to bed the rest by starting the game and completing 10 of his 12 attempts for 92 yards and a touchdown while racking up a 126.4 rating.
Not even 24 hours later, some devastating news struck for Bills fans everywhere, as Manuel will now miss the rest of the preseason after undergoing a knee operation as reported by the Bills official Twitter account and Adam Schefter of ESPN:
#Bills Doug Marrone: EJ Manuel had swelling in left knee this morning. MRI revealed need for minor knee procedure that has been scheduled.

— Buffalo Bills (@buffalobills) August 17, 2013
Bills announced QB EJ Manuel will need to undergo "a minor knee procedure" an will be out rest of preseason.

— Adam Schefter (@AdamSchefter) August 17, 2013
Calling Kevin Kolb to the stage.
Bills fans may not like it, but after going two weeks knowing how the quarterback competition was going to play out, the doors were just blown off the competition once again. The window is now open for Kolb to take the starting job, and there are plenty of reasons he should.
The key here is timing. Ever wondered what the worst-case scenario for an injury to a rookie quarterback in the preseason is? Here it is.
See, if this had happened in Week 1, it wouldn't really be an issue. Manuel could be medically cleared and still partake in the final preseason game. Given the timing of this injury, Manuel may not be medically cleared for the start of the regular season, and even if he is, he's been without important reps that allow him to gain experience at the NFL level.
Yes, Kolb is not a very attractive option. In the same game Manuel tweaked his knee, Kolb threw for 111 yards, an interception and a 55.9 rating. Not to mention he's the guy who injured his knee the week prior simply walking to practice.
Kolb has also never broken the 2,000-yard-mark in a season, let alone the 10-touchdown mark. He's also never appeared in more than nine games.
Yet, Kolb is the smart play for the Bills going into Week 1 of the season. Ignore the fact he's a veteran with subpar numbers for a minute and understand one thing—Kolb is learning the Buffalo offense just like Manuel.
Who is to say Kolb cannot pick up the offense efficiently in the next two weeks and be an adequate game manager while the team is playing well to the point a healthy Manuel has to sit and learn for a year anyway?
Kolb has now been in the league six years. Outside of injury-ruined seasons, Buffalo represented his first serious shot at taking command of a team. It's minimal, but there was a shred of hope in Buffalo that Kolb could be the man.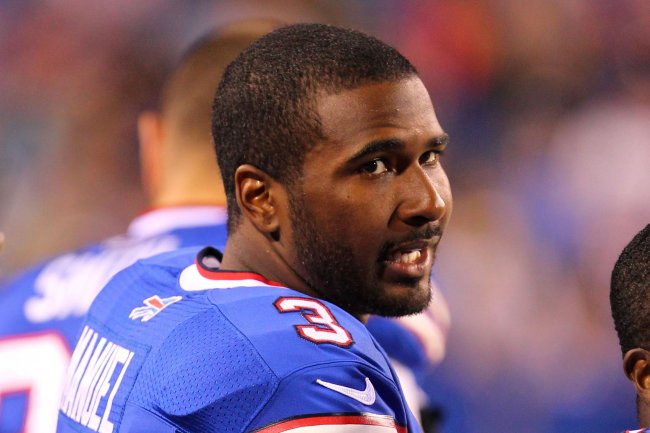 Timothy T. Ludwig-USA TODAY Spor
Who should start Week 1 if both are healthy?
He still can. He'll have to improve and avoid the injuries that have plagued his career, but things just got much easier for Kolb.
Make no mistake—the quarterback battle will resume once Manuel is ready to go by the time the regular season rolls around. The problem is he is missing out on two games of critical NFL experience, especially in Week 3 when teams typically play their starters the most.
The coaching staff has to do what is best for the team to win games. At least to begin the season, that may mean playing Kolb over Manuel, especially if Kolb has looked better in coming weeks. It'll also allow them to not rush Manuel back—both to a pro game he is still understanding and to contact that could re-injure the sensitive area.
Pitchforks will come out if Kolb begins to struggle—this much everyone understands. For now he's the starter going into the season after combining six years of NFL experience with two games of preparation with extra repetitions.
The party for Manuel in Buffalo will have to wait.
Follow B/R's Chris Roling on Twitter for more news and analysis @Chris_Roling