10 Fading MLB Veterans Who Just Need to Retire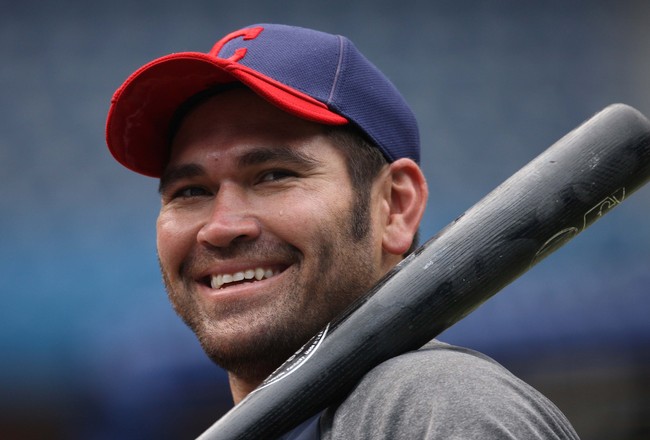 Tom Szczerbowski-USA TODAY Sports
Some players just can't let their Major League Baseball careers go, and they desperately cling to their playing days before finally calling it quits.
These guys are the next wave of veterans who are declining and have fallen out of favor with teams. Their careers are coming to a close, and it's time for them to hang up their cleats.
Let's take a look at who should be announcing their retirement at the end of the year in MLB.
Honorable Mentions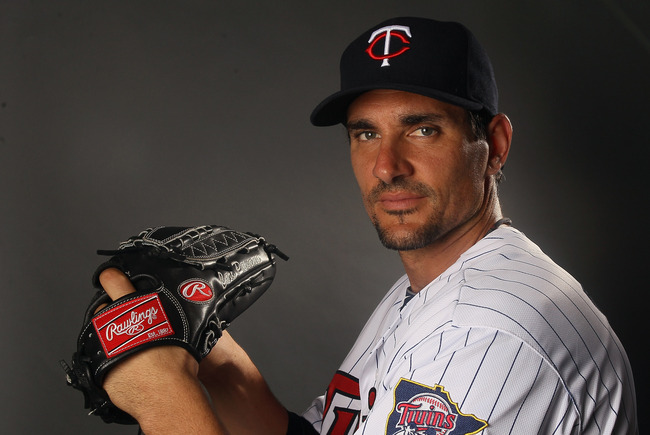 Elsa/Getty Images
Freddy Sanchez
J.C. Romero
Darren Oliver
Randy Wolf
Ryan Theriot
Francisco Cordero
Jason Isringhausen
Brad Penny
Livan Hernandez
Mark Kotsay
Carl Pavano
Jack Cust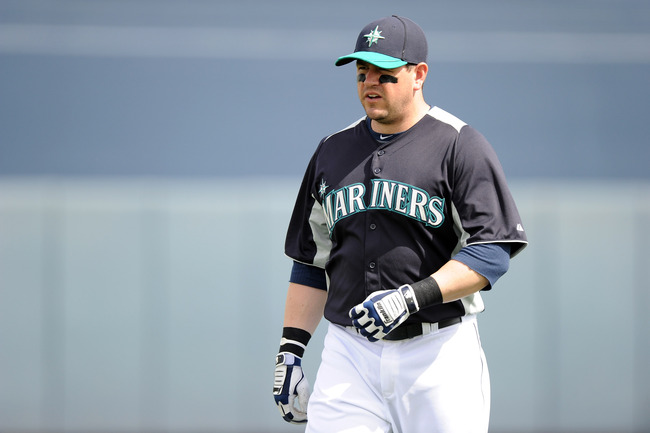 Harry How/Getty Images
The 34-year-old Jack Cust hasn't even played in the big leagues since 2011, and even then, he was struggling.
The man who hit 33 home runs in 2008 has lost most of his power, as he hit just three dingers in 2011. However, his strikeout numbers are as bad as ever, as he whiffed 87 times in just 67 games.
Cust isn't ready to face big league pitching right now, and even if he did, he'd be completely outmatched. It's time for him to see the writing on the wall and call it quits.
Daisuke Matsuzaka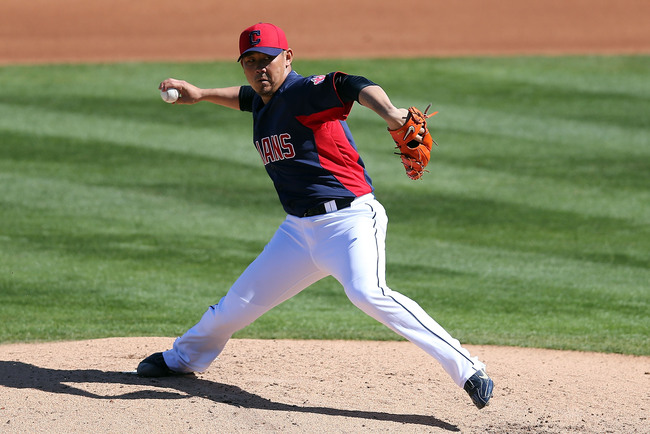 Christian Petersen/Getty Images
Daisuke Matsuzaka was supposed to be one of the best pitchers in the game when he came to America, but the Japanese hurler never quite panned out.
"Dice-K" had one good season, coming in 2008 when he went 18-3 with an ERA of 2.90. However, he has been getting worse and worse ever since, with his career ERA approaching five after posting an 8.28 ERA in 2012.
He spent most of 2013 in Triple-A for the Cleveland Indians. Matsuzaka was recently released by the Indians, and he was picked up by the New York Mets. In his Mets debut on Friday, he gave up five earned runs in five innings.
He'll turn 33 in September, and it may be time for Matsuzaka to head back to Japan to continue his pitching career, retiring from MLB.
Brandon Inge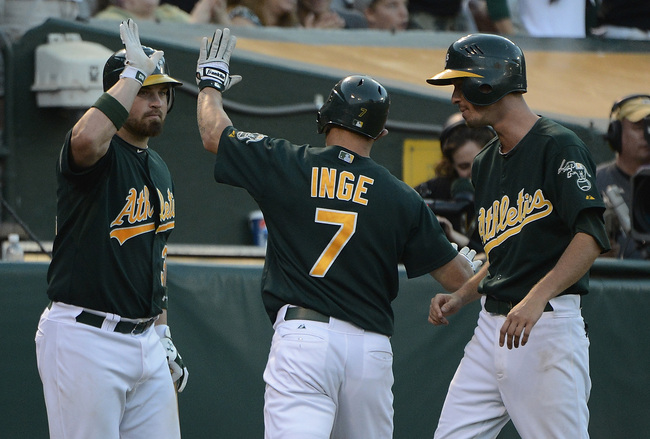 Thearon W. Henderson/Getty Images
After being designated for assignment by the Pittsburgh Pirates this year, Brandon Inge needs to step away from the game of baseball.
Inge played just 50 games in 2013, batting .181 with a single home run during that time. He is no longer the All-Star who made a name for himself with the Detroit Tigers.
He hasn't been able to bat higher than .250 since 2006, and his 16 home runs over the past three years prove that his power isn't what it once was.
At 36 years old, Inge's career was coming to an end anyway. This final humiliation should result in him calling it quits at the season's end.
Jason Giambi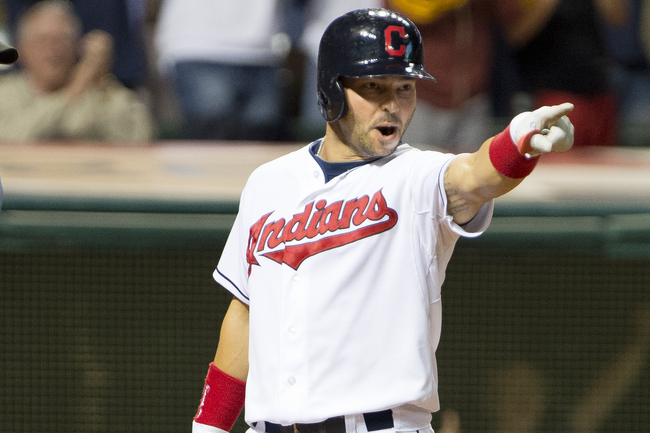 Jason Miller/Getty Images
Jason Giambi isn't doing anyone any favors by sticking around in Cleveland.
The former MVP has been having another down year, hitting just eight home runs and batting below the Mendoza Line.
Most baseball players simply aren't meant to play at the age of 42, and Giambi is one of the masses. His game has been dreadful, as he's only been an All-Star once in the past decade and is no longer talented enough to warrant a starting position as DH.
The Giambino had a great career, but it's essentially been over for a few years. It's high time he steps down and acknowledges that his best days are well behind him.
Grady Sizemore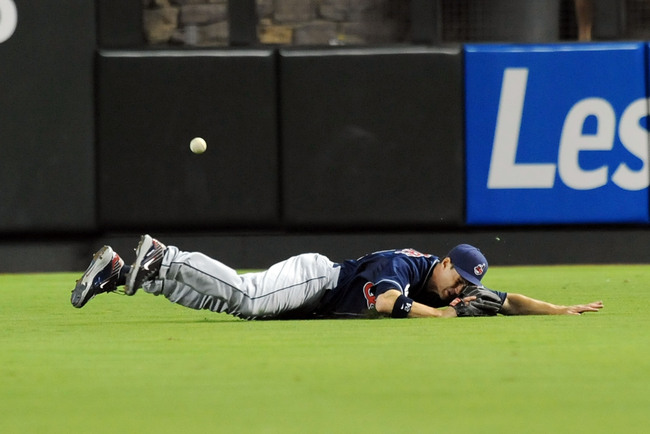 Norm Hall/Getty Images
Despite Grady Sizemore fully expecting to play in MLB again next year, it's time for the veteran to retire.
It feels weird saying that a 31-year-old should retire, but Sizemore hasn't played in the league in two years, and it's been even longer still since he's been an effective player.
Any comeback attempt after two years away from the game is not likely to end well for Sizemore. The best scenario would be that a team signs him to a lucrative contract over several years, but we will never see this kid play the way he did from 2005 to 2008 again.
It may be better for Sizemore to gracefully accept that the phone isn't ringing and that he needs to fade away into the sunset.
Scott Rolen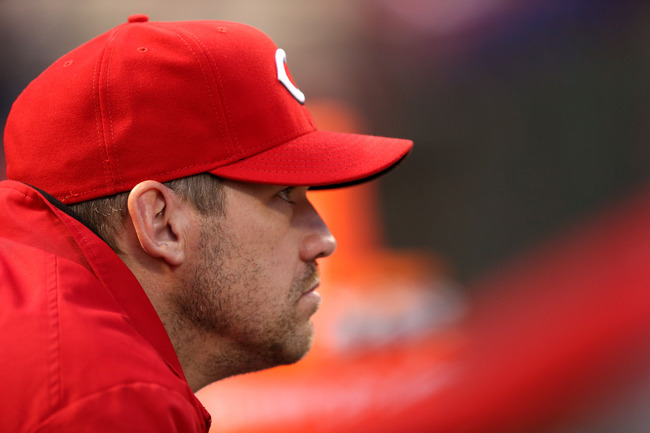 Jonathan Daniel/Getty Images
Scott Rolen is a seven-time All-Star, eight-time Gold Glover and former Rookie of the Year, but that doesn't mean anything anymore.
Rolen enjoyed one heck of a career, but he is now a free agent and is 38 years old.
While Rolen was still a good player at the age of 35, these past two years have not gone as planned. He simply doesn't have much left in the tank, and instead of desperately clinging to his final days, he should gracefully let them go and step away from the game he loves.
Roy Oswalt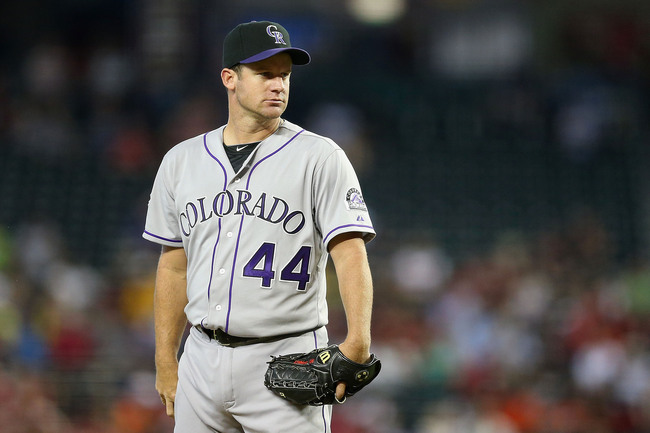 Christian Petersen/Getty Images
In case you'd forgotten, Roy Oswalt is still playing baseball.
The 35-year-old has been dealing with injuries and the decline of old age, and he simply has not been the pitcher he once was.
After dominating the second half of 2010 with the Philadelphia Phillies, Oswalt was solid in 2011, posting an ERA of 3.69. Unfortunately, that ballooned to 5.80 in 2012, and this year he is 0-4 in four starts with an ERA of 7.64.
Oswalt hasn't done much over the past few years, and it may be time for him to retire before he tarnishes his sparkling record as a player and a person.
Johnny Damon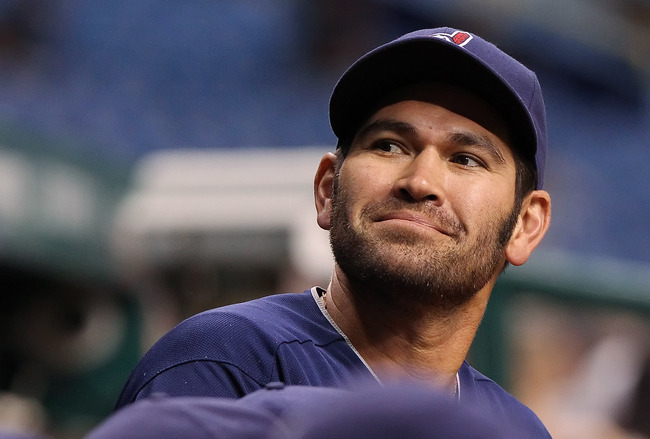 Kim Klement-USA TODAY Sports
Johnny Damon is a two-time World Series champion, but his best days are long gone.
The 39-year-old outfielder played just 64 games in 2012, batting .222 during that time. He hasn't played at all in 2013 and is a free agent.
Damon is simply too old and worn down for teams to have much interest in him, and turning 40 in November won't help.
Damon was once a star MLB, but now it is time for him to hang up his cleats.
Andy Pettitte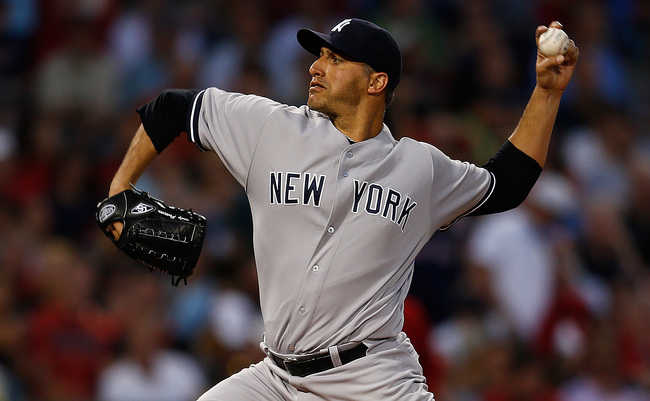 Jim Rogash/Getty Images
Andy Pettitte has already retired once, and it's time for him to do it again—for real this time.
The 41-year-old Pettitte pitched well last season in his first year back from retirement, but this year, he's posting an ERA of 4.26. That's still solid production, but it's unlikely that he'll be able to keep pitching at a high level at the age of 42.
Pettitte's already accomplished everything he's going to accomplish, and his achievements speak for themselves. There's very little to gain if he continues to pitch, which is why he must call it quits after this season.
Alex Rodriguez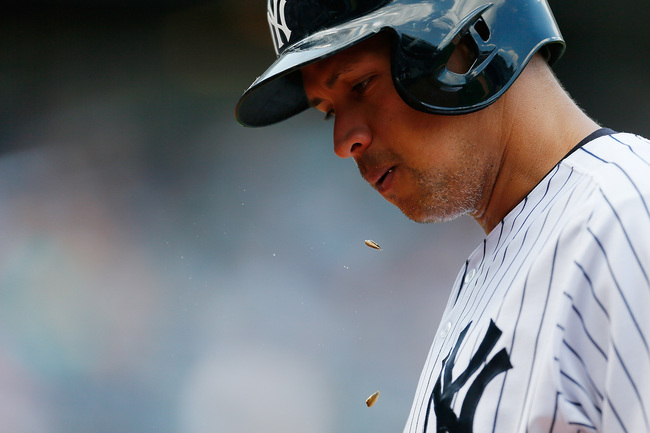 Mike Stobe/Getty Images
Alex Rodriguez's days in MLB are numbered, and it may be best for everyone if he retires immediately after the season ends.
After being hit with a record-breaking 211-game suspension, A-Rod will be sidelined until he is almost 40 years old if he loses his appeal.
Rodriguez has become more of a sideshow than a player these days. Because he is allowed to play through his appeal process, he is driving the media crazy and causing a distraction for the New York Yankees.
The most graceful move Rodriguez can make right now is to retire right after the season ends but before the decision on his appeal is made. If he were to be given the ban, it would shatter the few remaining pieces of his reputation, which is why he needs to walk away the minute the Yankees' season is over.
Keep Reading