World Athletics Championships 2013: Usain Bolt and More Stars Stealing the Show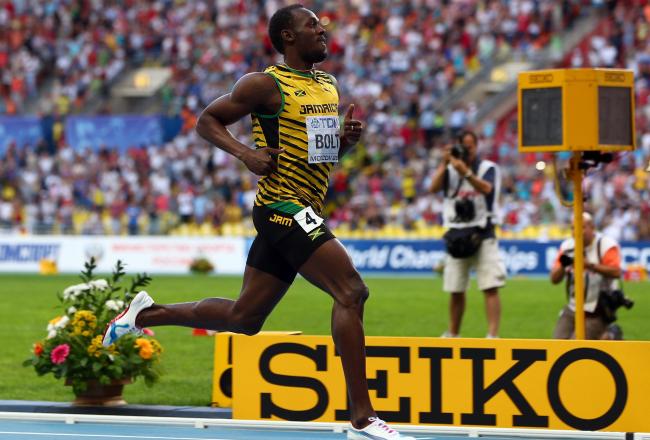 Paul Gilham/Getty Images
The athletes taking part in the IAAF World Championships normally only capture the sports spotlight during the Olympics. But some of them are putting on quite a show in Moscow, making it impossible to ignore their greatness.
Of course, the focus since the start of the championships has been on Jamaican superstar Usain Bolt. His immense popularity and unparalleled dominance in the sprints causes people to tune in, allowing his fellow track and field stars to shine as well.
With that in mind, let's take a closer look at Bolt and a couple more athletes who have been posting tremendous results in the biennial showcase, which features some of the world's best athletes. For a full look at the results, visit the IAAF's official site.
Usain Bolt (Jamaica)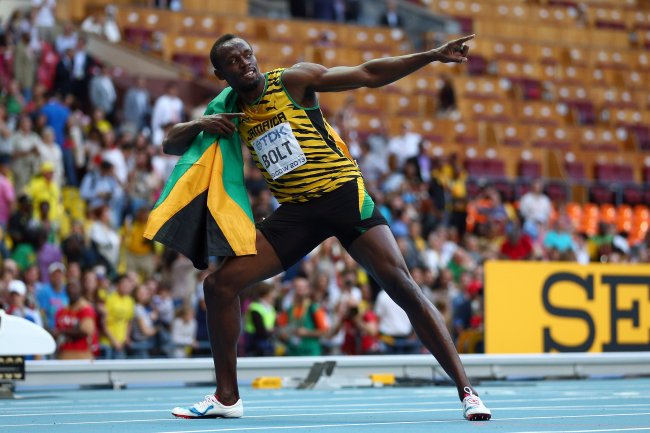 Cameron Spencer/Getty Images
What makes Bolt so special is his ability to win even when he's not in top form. Whether his slower results are due to it not being an Olympic year or a sign that he's fading from his peak, they haven't stopped him from winning marquee races.
He's won both the 100 and 200 meters in Moscow. The 200-meter race was a perfect example of winning without his best effort. He faded during the latter stages of the race, allowing countryman Warren Weir to make up ground, but he still pulled out the victory.
The triumphs show exactly how much better Bolt was than everybody else in years past. Even when he's not at his best, he wins relatively handily. It shows how little of a chance other sprinters had when he was at the peak of his powers.
Mo Farah (Great Britain)
Julian Finney/Getty Images
Farah is a trailblazer in his own right. While most of the focus is usually on the sprints and the marathon, the British sensation has gone a long way in revitalizing the middle distances. It started in London and has continued a year later in Moscow.
Who's had the best showing in Moscow so far?
He's captured gold in the 5,000 and 10,000 meters, just like he did to the delight of his home nation fans last summer. In both cases, he was pushed the entire way by strong contenders such as Hagos Gebrhiwet and Ibrahim Jeilan. But he outlasted the field each time.
Amazingly, Farah has shown very few signs of slowing down at age 30. As mentioned, Bolt might already be starting to come back to the pack a little bit, and he's 26. It's a major testament to Farah that he just keeps on dominating.
Shelly-Ann Fraser-Pryce (Jamaica)
Paul Gilham/Getty Images
On the women's side, Fraser-Pryce is another Olympic star who's enjoying another successful summer. In fact, she's even improved on her London results, taking gold in both the 100 and 200 meters after settling for silver in the 200 last year.
The most impressive facet of her showing in Moscow has been the sizable wins. Murielle Ahoure from the Ivory Coast finished second in both races, but she was more than a tenth of a second off the pace in the 200 and more than two tenths in the 100.
In sprinting, those are huge margins. The fact that Allyson Felix suffered a hamstring injury helped Fraser-Pryce's chances in the 200-meter race, but it doesn't diminish her accomplishments. She's been one of the biggest stars at the world championships.
This article is
What is the duplicate article?
Why is this article offensive?
Where is this article plagiarized from?
Why is this article poorly edited?