UFC Fight Night 26: Overeem vs. Browne Round-by-Round Recap and Analysis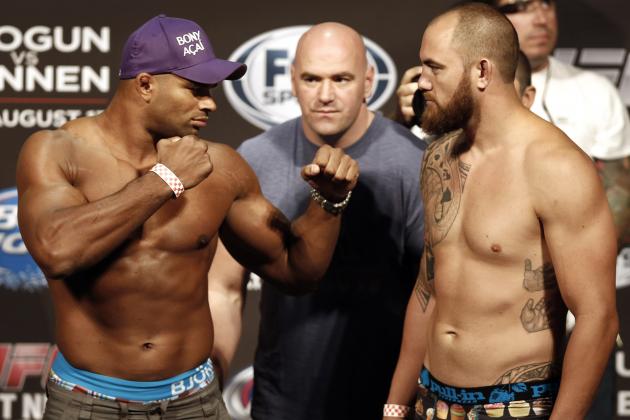 Winslow Townson-USA TODAY Sports

UFC Fight Night 26 goes live Saturday night on Fox Sports 1 at 8 p.m. ET, and a heavyweight clash between Travis Browne and Alistair Overeem is one of the evening's biggest fights.
Overeem, once a top contender, is coming off a loss to Antonio Silva. Meanwhile, Browne, who also lost to Silva, got back on track with a win over Gabriel Gonzaga. Both heavyweights find themselves in the top 10 at heavyweight, and the winner will take a large step toward the title.
Join us this evening for the heavyweight tilt, and we'll bring you live round-by-round coverage and analysis of the contest on the next few slides.
Begin Slideshow

»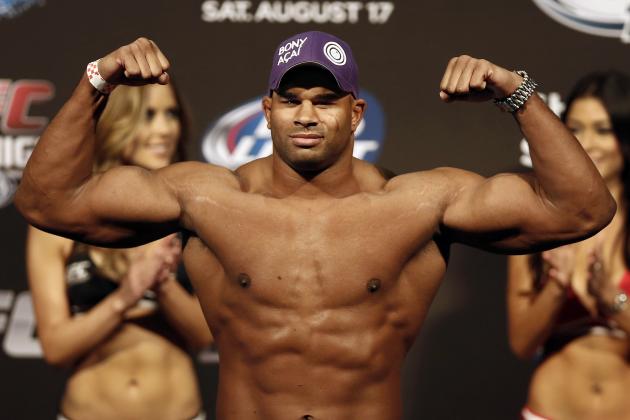 Winslow Townson-USA TODAY Sports

Bruce Buffer with the intros, and here we go.
Round 1: Touch of gloves from the heavyweights, and we are underway.
Overeem immediately presses forward, working knees to the body of Browne. "The Reem" has his opponent pressed up against the cage, but Browne breaks away.
Flying knee from Browne, and Overeem grabs hold of a front choke. Browne escapes.
Big, big knee from Overeem, and Browne crumbles to the mat. Ground and pound from Overeem, but Browne is surviving. More knees from Overeem. Yet again, Browne escapes and begins to throw.
Wow. Amazing that Browne survived that onslaught, making his way to the midpoint of the round.
Takedown from Overeem, but Browne escapes and throws a few front kicks. "The Demolition Man" presses Browne against the cage, but the underdog escapes and starts firing off kicks again.
They trade, each missing with big shots. More kicks from Browne. Frontkick lands for Browne and Overeem collapses. This fight is over. Incredible comeback from Browne.
Official Decision: Browne def. Overeem via technical knockout at 4:08 of Round 1