Little League World Series Scores: Day 3 Results, Highlights and Recap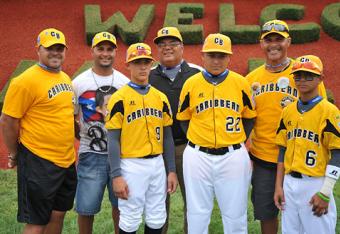 Photo courtesy of LittleLeague.org

The Little League World Series is just a few days old, but as is the case every year, many of the teams and players involved have captivated both the nation and the world. Two strong international teams met to open play on Day 3, Puerto Rico and Australia, and fans were rewarded with a tightly contested matchup.
In addition to that game, however, there will be three more hugely important clashes on the day. With several teams in win-or-go-home mode, there is no question that every player involved will be giving it his all in order to remain in the tournament.
Keep reading for analysis on all of the games that have taken place thus far in the Little League World Series on Saturday, and check back throughout the day for further updates.
Mistakes Doom Australia vs. Puerto Rico
Perth, Australia, entered its opening game of the Little League World Series against San Lorenzo, Puerto Rico, with few believing that the team from "Down Under" could knock off the Caribbean representatives. While the Aussies ultimately fell just short, they put forth a valiant effort.
Pitching was the name of the game on Saturday, as neither team could scratch out a run through the first three-and-a-half innings. In fact, the biggest star in the early going was an animated umpire who called strikes emphatically and thoroughly entertained ESPN's Marcellus Wiley:
Check out the Umpire in the Australia vs. Puerto Rico Little League World Series game. Dude is animated and funny. #LLWS #NoLaser4Him

— Marcellus Wiley (@marcelluswiley) August 17, 2013
The players took center stage before long, though, as Puerto Rico broke the game open in the bottom of the fourth inning. Yamil Velazquez laced an RBI double to right field to put Puerto Rico on the board, but the Australian team essentially handed it two more runs in the inning.
Another run scored for Puerto Rico when Australia's Daniel Ivester booted a ball at second base. He did manage to recover, as he got Gabriel Santiago caught in a rundown between third and home during the same sequence. But Jake Sheldon overshot catcher Dylan Walsh when he threw home, and that allowed Puerto Rico to take a 3-0 lead.
Will Puerto Rico win the Little League World Series?
Australia had two outs on Puerto Rico in the bottom of the fifth, and Walsh seemed to have an easy putout at first base. He may have forgotten how many outs there were, though, as he looked to second and then froze. This gave Puerto Rico new life, and Robert Addarich delivered with an RBI single.
The Aussies had one last chance to make some noise in the top of the sixth inning, but Puerto Rico shut the door and eliminated Australia from Little League World Series contention.
Puerto Rico's pitching was absolutely fantastic all game long, as starter Tommylee Sierra threw 5.2 innings of shutout ball. He allowed just five hits and struck out 10 before Leonardo Lizardi closed things out by striking out the final batter of the game.
Not much was expected of Australia heading into the tournament, but it proved capable of hanging with one of the top teams in Williamsport. If not for a few mental errors, the Aussies may very well still be alive in this tourney.
Texas Eliminated After Tennessee Rout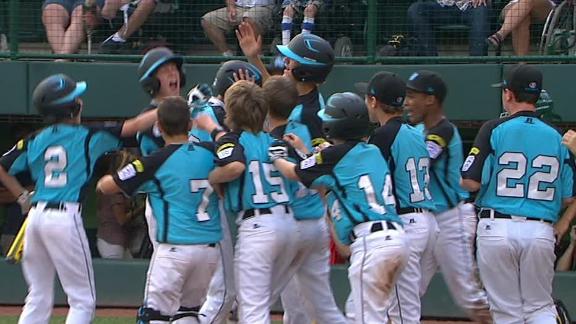 Although Texas has won won a Little League World Series championship since 1966, they always seem to be among the top American contenders. Things got off to shaky start for Corpus Christi, Texas this year, though, and after a loss to Nashville, Tenn., the Texans have officially been ousted from Little League World Series play.
Early on it seemed as though this game was destined to be a 1-0, extra-inning affair as both pitchers steamrolled their way through the opposing batting orders. Both Ben Pickman of Tennessee and Jesus Ortiz of Texas had no-hitters going through three innings, but the Tennessee bats woke up in the top of the fourth inning as they managed to put three runs on the board.
After consecutive hits to start the frame, Trae McLemore came through with a two-run single to put Tennessee on the board. Robert Hassell added an RBI single of his own, and Tennessee suddenly had a stranglehold on what had been a very even game.
Are you surprised by Texas' early exit?
While Texas was unable to answer back in the bottom of the fourth, they did manage to break up Pickman's no-hitter. Juan Sosa lead things off with a double and Christian Servantes added a single, but Pickman regained his dominant form after that as he struck out the side to keep Texas from bringing any runs across the plate.
Tennessee continued to pour it on in the fifth inning as Zane Denton came through with an RBI single, and Hassell was hit by a pitch with the bases loaded. Texas finally got something going offensively in the bottom half of the inning as a dropped third strike allowed Lonnie Rocha to score from third and make it 6-1 in favor of Tennessee.
Any illusions that Texas had of a comeback were absolutely crushed in the sixth thanks to Tennessee's resurrected bats. Tennessee was able to load the bases for its big power hitter in the form of McLemore, and he made no mistake as he blasted a grand slam to give his team a nine-run advantage.
McLemore then entered the game as a pitcher in an effort to close things out, and while he did allow a solo home run to Jared Cruz, he ultimately shut the door on Texas.
Pickman was the true hero of the day for Tennessee as he worked five innings of one-run ball while striking out 10 Texas hitters. With the win, Tennessee's title hopes are still alive, but Texas' long title drought will have to continue.
Canada uses big inning to top Czech Republic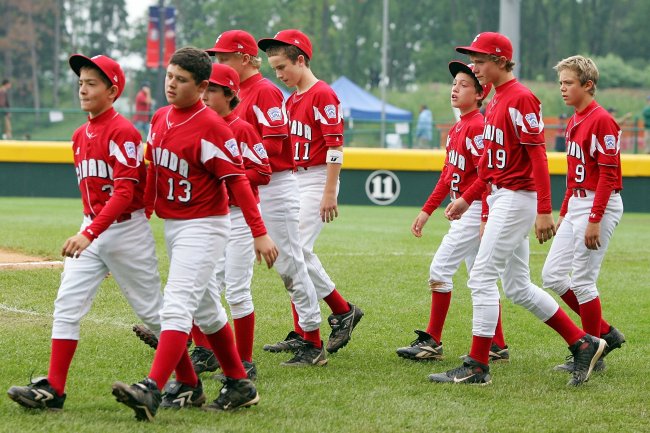 Jim McIsaac/Getty Images
Mistakes can change a game, and unfortunately for Czech Republic, the team made a key one in the third inning of an elimination game.
In the bottom of the first inning, Angus Adams took Viktor Vecerka deep to give Canada a 1-0 lead.
The game would stay that way until the third when Daniel Stoudek led off the inning with a home run. Czech Republic had a new life, but Canada quickly took the momentum back.
After a strikeout to start the bottom of the third, Canada got a rally going. Ken Nguyen walked, David Legault reached on a bunt single and Adams was then walked. Mistakes then doomed Czech Republic.
With the bases loaded, Jack Walsh reached on an error to third. It looked like the damage would be limited to one run after the next batter struck out. A wild pitch led to another run, and Adams was credited with a steal of home to make it 4-1.
Czech Republic answered in the top of the fourth with a run. Lukas Hlouch reached via a leadoff walk. The next batter struck out and grounder moved the runner to second. Hlouch came around to score after a wild pitch and a passed ball.
Hlouch then started a rally off new pitcher Legault in the top of the sixth. He doubled to start the inning to give his team a chance. After two outs were made in the inning, Tomas Jurcik had a RBI single to cut it to 4-3. Stoudek was then hit by a pitch to put the tying run at second base. Krystof Jan Hruza grounded out to first to end the game.
Nguyen not only started the rally, but he gave his team five quality innings on the mound. He allowed two runs on six hits and walked two batters. He struck out eight batters and managed not to let Czech Republic back in the game.
Vecerka didn't have a bad day on the mound, but control issues hurt him. He allowed only three hits but walked three batters including two in the fourth, in five innings.
Canada didn't have many scoring chances, but it took advantage of a big inning. Once it had the lead, its pitching was able to hold off late rallies and stay alive. Czech Republic was eliminated from title contention with the loss.
Iowa holds off late Michigan rally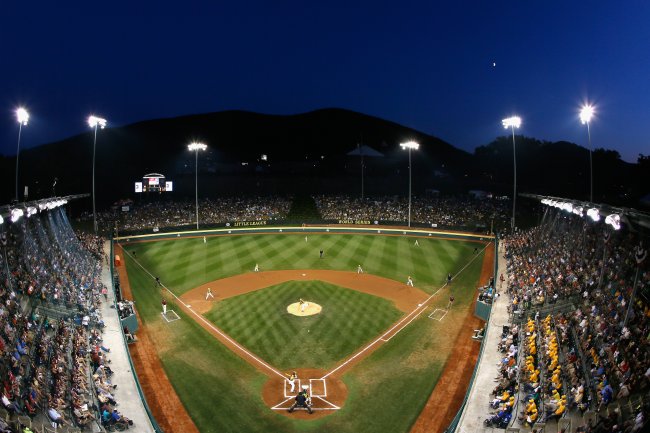 Rob Carr/Getty Images
A day after being no-hit by California pitcher Grant Holman in seven inning, recap courtesy of ESPN.com, Michigan didn't look much better in this game. At least it didn't until it was down to its final out.
Pitcher Grant Garwood struck out 13 hitters in 5.1 innings, but he did walk a batter in three of the first four innings. He didn't allow a hit until the fifth inning.
While he was dominating on the mound, his team gave his some runs to work with.
Garwood walked with one out in the top of the third inning. After the next batter was hit by a pitch, Brady Roberts drove in a run with a single to put Iowa up 1-0.
Iowa put the game away in the next inning. Will Pattison drew a walk to start the inning. The next batter lined out, but Joshua Neyens was walked to put two runners on with only one out. Brook Heinen followed the walk with a three-run blast to make it a 4-0 game.
Carter Troncin added to the lead with a home run in the fifth inning as Iowa led 5-0.
Michigan got its first hit in its 12 inning in Williamsport. Thomas Maxey led off the fifth inning with a double. He was stranded at third base.
Heinen was hit by a pitch to lead off the sixth but was out on a fielder's choice grounder hit by Garwood. Three consecutive singles followed and Iowa's lead grew to 6-0 in the final inning.
Was the Iowa-Michigan game the craziest LLWS game you've ever seen?
After Garwood struck out the first batter of the sixth, Troncin came in to try to close out the game. The next two batters walked before he recorded an out, which was a strikeout. Another walk forced Troncin out of the game.
Alex Augustine came into the game with bases loaded and two outs with a 6-0 lead. A single by Maxey made it 6-2 and put runners on the corners. Jake Vyletel came to the plate with the season on the line. He came through with a three-run shot to cut it to a 6-5 game. Louis Cardinale came to the plate as the tying run but struck out.
Led by Garwood, 15 of the 18 outs recorded by Iowa were via the strikeout.
For 5.1 innings, the team from Michigan struggled to get a hit. Once Garwood left the game, Michigan nearly pulled off a miraculous comeback.
The first 12 innings of the Little League World Series didn't go the way the kids had hoped, but at least Michigan put up a fight when it had only one out to work with.
Iowa got a brilliant performance out of Garwood. Unfortunately his dominance will be overshadowed by Michigan's late rally. This is what the Little League World Series is all about.
Follow @MikeChiari on Twitter
This article is
What is the duplicate article?
Why is this article offensive?
Where is this article plagiarized from?
Why is this article poorly edited?