Chris Hansen Reportedly Funded Anti-Sacramento Kings Arena Effort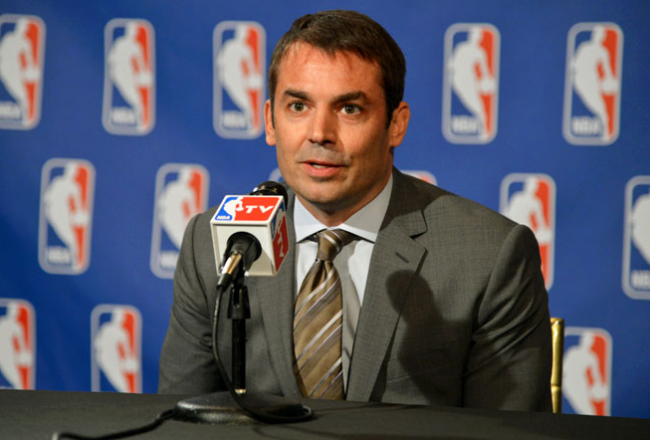 Via Sports Illustrated

Chris Hansen did his best to show contrition after his predatory bid to buy the Sacramento Kings, claiming he didn't feel good about his attempt to steal another city's team. But based on a report by Dale Kasler and Tony Bizjak of the Sacramento Bee, Hansen's apologetic stance was all an act.
That's because, according to Kasler and Bizjak, Hansen is now being accused of having secretly financed a petition campaign designed to stymie the Kings' attempts to build a new downtown arena.
UPDATE: Friday, Aug. 16, at 8:57 p.m. ET by Grant Hughes
According to Josh Kerns of MyNorthwest.com, Hansen has issued a statement. Here's an excerpt:
I made a mistake I regret.

When our binding agreement to purchase the Sacramento Kings became a competitive situation and we were faced with both the prospect of seeing our transaction fail and losing our $30 million deposit, I engaged Loeb & Loeb to canvas the various opposition groups to gain an understanding of their efforts and the prospects of their success...

...During this time I was approached through Loeb by the opposition about making a contribution to the opposition's efforts as part of a broader group and agreed to make a donation.

While I'm sure everyone can appreciate how easy it is to get caught up the heat of battle, with the benefit of hindsight, this is clearly a decision I regret. I wish the city of Sacramento and Kings fans the best in their efforts and they have my commitment not to have any involvement in their arena efforts in the future.
---End of update---
Despite what he'd like the world to believe, Hansen is very much a predator. It turns out he's also something of a scavenger.
Apparently, Hansen wasn't quite ready to give up the dream of bringing the Kings to Seattle even after the Maloof family agreed to sell the team to a group led by former Golden State Warriors minority stakeholder Vivek Ranadive for $535 million.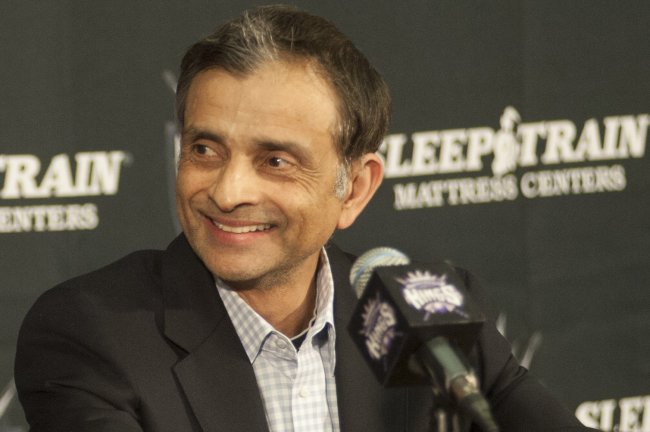 Ed Szczepanski-USA TODAY Sports
The $80,000 donation from Hansen came under scrutiny because the name of the donor was supposed to have been revealed by July 31. When no name surfaced, the California Fair Political Practices Commission (FPPC) got involved, ultimately tracing the donation back to a Los Angeles law firm, and from there, back to Hansen himself.
The FPPC made its findings on Hansen official on Aug. 16, confirming that Hansen was the man behind the money.
FPPC: "Chris Hansen, a SEA/SF investor, was the one who funded the (the arena opposition effort)"

— Aaron Bruski (@aaronbruski) August 16, 2013
Things only get messier as we dive deeper into the story.
The first unsavory detail is that the law firm that served as the intermediary for Hansen's donation also represented another client that very much wanted to sell the team to Hansen's Seattle-based group. From Kasler and Bizjak's report:
Hansen's role in the anti-arena campaign is a dramatic development. Initial suspicion fell on the Maloof family, former owners of the Kings, because the family has long been represented by the law firm that wired the money, Loeb & Loeb. A spokesman for the family had no comment Friday.
Whoa. Things are really getting interesting now.
Fortunately for the Maloofs, who could hardly have worse public images in Sacramento, the FPPC seems satisfied that Hansen was acting alone in his sneaky bid to gum up the works on a new Kings arena.
FPPC's Winuk: no evidence Maloofs were involved in anti-arena effort

— Dale Kasler (@dakasler) August 16, 2013
After the details behind the donation started to smell fishy, the campaign to prevent the Kings from building a downtown arena lost many of its supporters. According to Kasler and Bizjak, as many as 1,700 people who had already signed the petition have filed the necessary paperwork to withdraw their support from the campaign.
It's unclear whether Hansen had any other subsequent steps planned in the event that his covert donation succeeded in stopping the Kings from building an arena. But one has to speculate that he had designs on swooping back in to take another shot at poaching the team.
Apparently, the NBA is very much aware of (and totally not cool with) Hansen's actions.
Involved league source tells PBT that Hansen allegations, if true, would not be viewed favorably by the NBA.

— Aaron Bruski (@aaronbruski) August 16, 2013
Hansen narrowly missed out on buying the Kings. But after this ugly story, it seems like a safe bet that the NBA won't let him come within sniffing distance of another franchise.
This article is
What is the duplicate article?
Why is this article offensive?
Where is this article plagiarized from?
Why is this article poorly edited?

Sacramento Kings: Like this team?