WWE SummerSlam 2013: Complete Online Viewing Guide for Epic PPV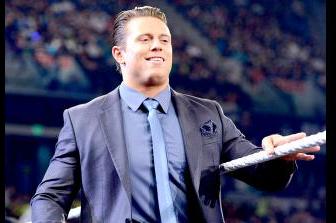 via WWE.com

WWE SummerSlam is the company's second-biggest pay-per-view of the year, and the card has plenty of Match of the Year candidates littered throughout.
If WWE fans cannot make it to the Staples Center in Los Angeles and don't want to pay the money to watch from home, there are plenty of live streaming options from the leisure of your computer or mobile device.
Where: Staples Center, Los Angeles, Ca.
When: Sunday, August 18 at 8:00 p.m. ET
Watch: Pay-per-view (local cable providers)
Live Stream: WWE.com
Full 2013 SummerSlam Card
United States Champion Dean Ambrose vs. Rob Van Dam (Kickoff Match)
Natalya vs. Brie Bella
Dolph Ziggler and Kaitlyn vs. AJ Lee and Big E. Langston
Cody Rhodes vs. Damien Sandow
Kane vs. Bray Wyatt (Ring of Fire Match)
Brock Lesnar vs. CM Punk
World Heavyweight Champion Alberto Del Rio vs. Christian
WWE Champion John Cena vs. Daniel Bryan
Matches to Watch

Bray Wyatt vs. Kane
A match with a newcomer is not typically one to watch, but Bray Wyatt and his erratic behavior invoke a sense of curiosity.
As Kane sees his darker side emerge after Daniel Bryan's departure and Wyatt's emergence, the stage is set for some quality storytelling inside a ring of fire.
Coincidentally enough, Kane has been mediocre throughout his career in inferno matches. Conversely, you have an unfamiliar face in Wyatt, backed by his cronies Luke Harper and Erick Rowan that figure to be involved in one way or another.
Two monsters will enter the flames, but only one will walk back out.
Brock Lesnar vs. CM Punk

The Best vs. The Beast.
With a tag line like that you better have some interest. Of course, WWE fans everywhere do. Lesnar is the animal who had a historic run in the company before bolting for greener pastures. Punk is the hero of the Internet age not afraid to stick it to Vince McMahon while holding the title for a record 434 days.
Even better is the underlying storyline of best friends torn apart as Paul Heyman now sends Lesnar after Punk.
The two have done battle in the weeks leading up to the big match, with both gaining the upper hand at one point or another. Punk most recently surprised Heyman and Lesnar on last week's edition of "Raw" and bested Lesnar with a steel chair before chasing after Heyman and cleaning up the afterthought that has become Curtis Axel.
There can be a winning case made for either side here, with plenty of variables factoring into the equation. You'll have to tune in to find out who walks (or limps) away victorious.
WWE Champion John Cena vs. Daniel Bryan
The biggest match of all, of course, involves company guy John Cena as he attempts to stick to his character and beliefs in the face of mockery and legitimate competition from Daniel Bryan.
Bryan, undersized, scrappy and scraggy, is the best technical wrestler in the business and wants to lay claim to the title to prove he's the best—not the best entertainer as he would put it—but the best pure wrestler currently in the business.
There's a mutual, underlying dislike on both sides as Cena is not a fan of Bryan's appearance or stature and picked Bryan for the title match because he was the most popular with the fans, not necessarily because he believes Bryan offers the best competition.
On the other hand, Bryan believes Cena is making a mockery of the title as Cena to him is more of an entertainer than a wrestler. Bryan is also fighting against the notion that he is the exact opposite of everything WWE wants in a champion—while Cena is the perfect embodiment of what the company desires.
Throw in special guest referee Triple H and you have a recipe for a clash of epic proportions. Don't miss it.
Follow B/R's Chris Roling on Twitter for more news and analysis @Chris_Roling
This article is
What is the duplicate article?
Why is this article offensive?
Where is this article plagiarized from?
Why is this article poorly edited?