Chael Sonnen's Stamina Will Prove Difference in Fight with Shogun Rua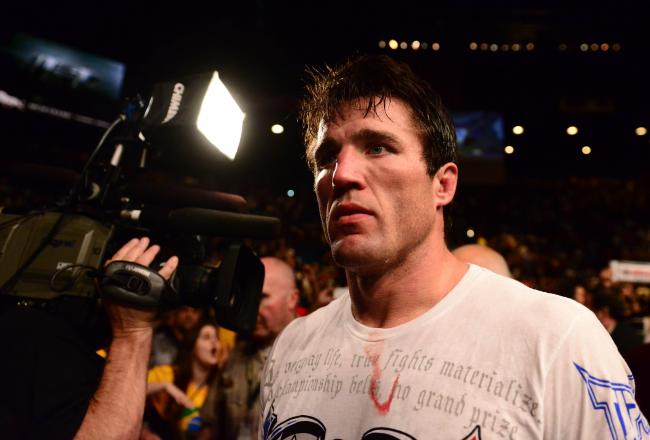 Mark J. Rebilas-USA TODAY Sports
It won't be pretty, but Chael Sonnen will dispose of Mauricio Rua at UFC Fight Night 26.
Sonnen's ability has begun to dwindle in his mid-30s. That's generally not a good sign for a fighter who was arguably never at an elite level, even in his prime.
The thing that has kept the 36-year-old near the top of UFC is his stamina. He continues to be extremely well-conditioned. It's that conditioning that will prove vital against Shogun.
There won't be any fans who are predicting Sonnen to win by knocking out Rua, no matter how much his poems say otherwise.
Only seven of his 27 wins have been by knockout. The only way for the American Gangster to get a win is to leave the decision up to judges.
The one area Sonnen has excelled at his entire career is out-wrestling and out-working his opponent. He seemingly has an unlimited gas tank and continues going strong well into the later rounds of his fights. Six of his last seven wins have come via decision.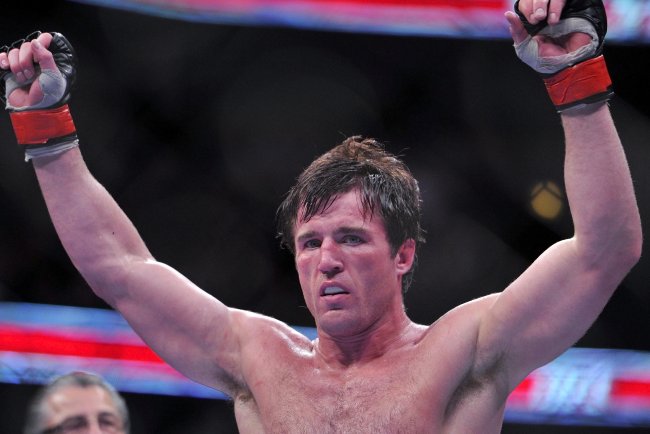 Mike Dinovo-USA TODAY Sports
He's the kind of guy who isn't going to give you an aesthetically pleasing fight. Instead, he grinds out results quite effectively.
That will be his blueprint for facing off against Rua.
Sonnen will look to go right at Rua and take him to the ground. It may not be effective in the early part of the fight. As it drags on, though, he'll begin to take control and really start dominating Shogun.
It's hard to believe that Rua is five years Sonnen's junior. The amount of punishment Shogun has taken means he's 31 going on about 40. His fights have always been entertaining, but that entertainment has come at quite a cost.
While the punishment hasn't led to Rua becoming a slurring, incoherent mess like some retired boxers, it has robbed him of whatever stamina he had earlier in his career.
Rua's energy level will drop precipitously as the fight goes on. Don't be surprised if he gets gassed just walking to the Octagon.
Shogun has the ability to end this fight in the first round. The problem for him is that Sonnen is smart enough not to be baited into opening himself up for that kind of early knockout. He'll keep his distance and let Rua tire out.
Sonnen is also smart enough to pick his spots and look to take down Rua. Those chances will only increase when Shogun's tank approaches empty. In addition, he'll lose the ability to get off the one strike that could knock his opponent out.
Rather than an artful display of ability, Sonnen will dispose of Rua with a ruthless efficiency.
This article is
What is the duplicate article?
Why is this article offensive?
Where is this article plagiarized from?
Why is this article poorly edited?