Fantasy Football 2013: Rookies Worth Drafting Early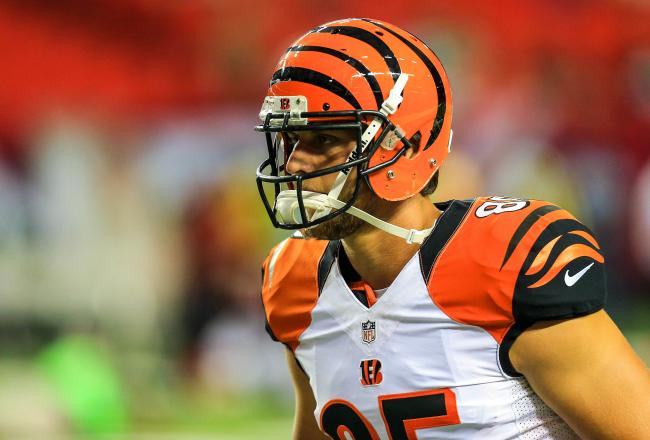 Tyler Eifert will play a big role in Cincinnati's offense.
Daniel Shirey-USA TODAY Sports
The NFL preseason is giving fans a chance to start preparing for fantasy football, and Tyler Eifert of the Cincinnati Bengals is one of the rookies who will be worth drafting early.
Figuring out which teams have the right systems for their rookies is the key. Whether it's based on their style of offense or how much talent the team has on offense, knowing the team is key.
Projecting how a team will do is also important. Teams like the Oakland Raiders won't have much to play for this season and could give rookies a chance to play more than other teams.
This list will feature offensive weapons that aren't quarterbacks. EJ Manuel of the Buffalo Bills and Geno Smith of the New York Jets may be worth a pick at some point, but this article is about finding a rookie like Doug Martin ala 2012 who can carry your team.
Here's a list of rookies who you should consider drafting in the first half of your drafts.
Tyler Eifert, TE, Cincinnati Bengals
After making the playoffs the last two seasons, the Bengals added another young offensive weapon. The team has Andy Dalton and A.J. Green entering their third seasons in the league. Dalton has been to the Pro Bowl, and Green is one of the best receivers in the NFL.
BenJarvus Green-Ellis and rookie Giovani Bernard give the team a good duo in the backfield. This team looks poised to have another good season.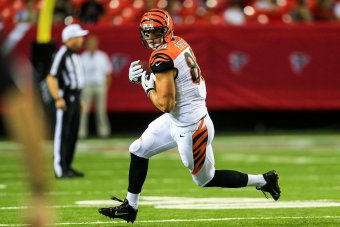 Daniel Shirey-USA TODAY Sports
Jermaine Gresham has been named to the Pro Bowl in each of the last two seasons. Even with Gresham, Eifert should have a good year.
The rookie caught 50 passes for 685 yards last season at Notre Dame. He set many records as a member of the Fighting Irish and should do well in the league.
He has good hands and can use his size to his advantage. Gresham has missed a couple of games the past two seasons due to injuries, so Eifert could see even more passes his way if Gresham gets hurt again.
The Bengals are hoping Gresham and Eifert can be a great duo at tight end. With Green on the outside, the middle of the field should be open for the tight ends.
Dalton has relied on Green to carry the offense, but now he has another weapon to help out. The tight ends can give Dalton another option closer to the line, so he is not forced to always throw down the field.
Eifert's talents should be utilized well in Cincinnati, so take him after the elite tight ends are off the board.
Cordarrelle Patterson, WR, Minnesota Vikings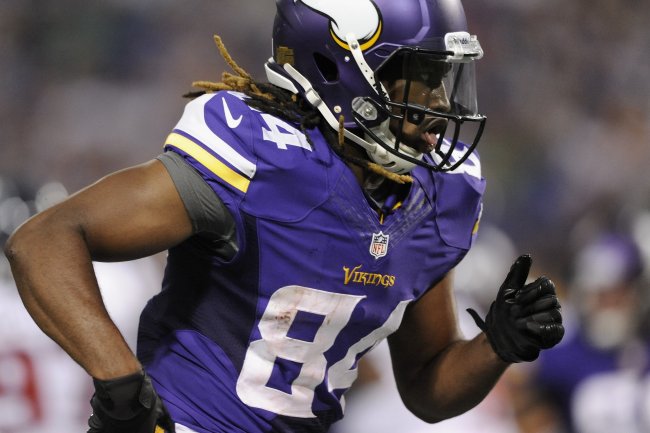 Hannah Foslien/Getty Images
Many people will shy away from taking one of Christian Ponder's receivers, especially with Adrian Peterson carrying the offense. However, Cordarrelle Patterson could be in for a productive rookie season.
The Vikings lacked quality receivers last season. Peterson had a huge year, but the Vikings shouldn't be putting that much pressure on him. As a result of last season, the Vikings signed Greg Jennings and drafted Patterson.
Jennings is a star receiver but has to prove he can make his quarterback better. With Jennings and Peterson helping out, Patterson could find himself open a lot this year.
The rookie can get behind defenders and get open on vertical routes. He ran a 4.42 40-yard dash, so he uses his speed before and after catches.
With Jennings on the other side, Patterson should be able to get open. He has the skills to be an electrifying player and could take some kickoffs back for touchdowns.
Ponder has the weapons to be successful this season. Patterson has looked good early in the preseason, and is worth a pick in the first half of any draft.
Montee Ball, RB, Denver Broncos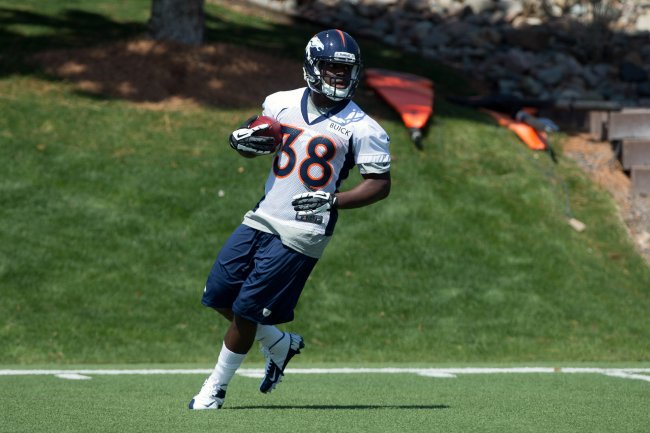 Justin Edmonds/Getty Images
Taking one of Peyton Manning's running backs is always risky, but Montee Ball will be worth a pick in the middle rounds of your fantasy draft.
The Broncos are one of the favorites to win the AFC. There won't be much competition in the AFC West, especially after the team signed receiver Wes Welker.
Manning will have his usual stellar season, and Ball should rack up good numbers. There is still a competition to be the starting running back, but Ball should eventually outlast Ronnie Hillman.
With the Broncos likely to win by a comfortable margin in many games, the running backs are going to see a lot of work in the second half of games. It's the perfect situation for Ball as he can get experience closing out games and racking up yards.
Manning is able to move the ball down the field, and Ball can punch it in as Denver approaches the goal line. The yards may not always be there, but Ball is likely to rack up fantasy points by scoring touchdowns.
Ball will also play a role in the passing game. He can catch passes out of the backfield, so he can get owners points in a variety of ways.
*All stats are courtesy of NFL.com.
This article is
What is the duplicate article?
Why is this article offensive?
Where is this article plagiarized from?
Why is this article poorly edited?